NHL Previews
2018 NHL Sports Betting Hub
Connect to Every NHL Team Here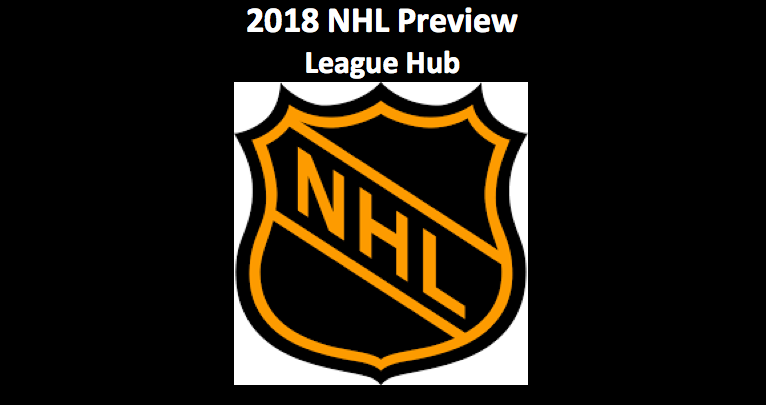 Our 2018 NHL Sports Betting Hub is where you can connect to every division and team in the NHL. To navigate to the NHL page you want, simply click on the links below to be taken to the appropriate Eastern Conference or Western Conference division or team page. Consequently, due to our thorough research each page offers important stats, essential insights, and objective analysis for hockey bettors. Everything you need for a successful season can be found by using our 2018 NHL Sports Betting Hub.
2018 NHL Sports Betting Hub
As you can see, we've made it easy for you to find exactly what you want. To go to your page of choice, simply choose the appropriate link.