NHL Previews
2018 Edmonton Oilers Season Preview
Lack of Depth Hurts Oilers Playoff Chances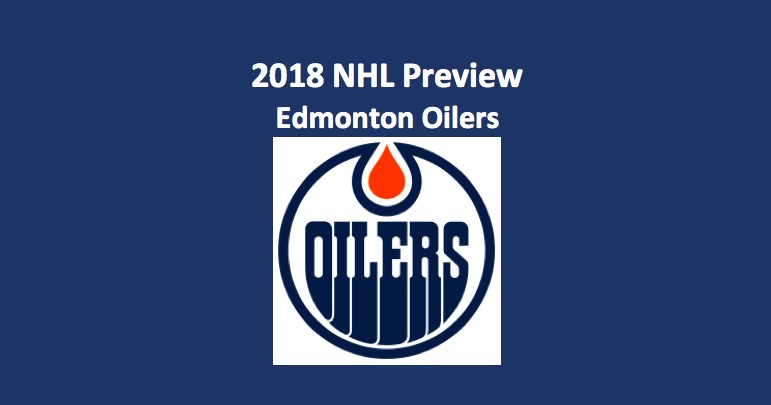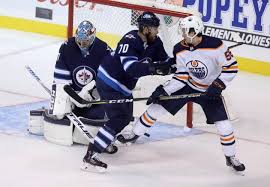 After breaking a 10-year playoff drought in the 2016-2017 season, the Edmonton Oilers failed to qualify for the postseason last year. They finished sixth in the Pacific Division with 78 points. Our 2018 Edmonton Oilers Season Preview looks at whether the club can make the postseason again despite failing to last year. Have they done enough to improve their chances? How deep is this team in terms of talent? Do they have the goaltending to take them into and through the demanding Stanley Cup playoffs?
Offense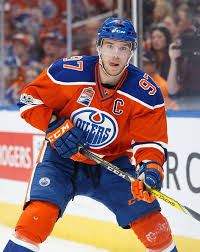 Connor McDavid is coming off of his second straight season where he won the Ted Lindsay Award for being voted the best player in the NHL by the NHLPA. He is also coming off of his second straight season where he reached the 100-point plateau. Last year he had 41 goals along with 67 assists to lead the league. The phenome has been dominant ever since he entered the league and looks to have overtaken Sidney Crosby as the best player in the world. McDavid will most likely lead the league again in points and will have chance to lead in goals as well.
Ryan Nugent-Hopkins played on McDavid's left side for most of last season. The former center appeared in only 62 games but scored 6 more goals and 5 more points than he did when he played in all 82 during the 2016-2017 season. Head coach Todd McLellan is likely very happy that Ryan Nugent-Hopkins has adapted to the role on McDavid's wing as it has allowed him to put Leon Draisaitl at center, giving the Oilers two more evenly matched up lines. The German born center had a good 2017-2018 season. He finished second on the team in points and goals with 70 and 25 respectively
The Oilers will hope to get more production out of Milan Lucic, Ryan Strome, and Jesse Puljujarvi. Lucic and Strome had a total of only 34 points last season. Lucic is currently making 6-million dollars a year. He's regarded as having one of the least team friendly contracts in the league due to his lack of offensive production. Strome slots in as the team's third-line center. He has struggled to live up to the expectations management had when he was drafted fifth overall in 2011. Puljujarvi spent time in both the AHL and the NHL last year. He was the fourth overall pick in the 2016 draft, and our 2018 Edmonton Oilers season preview finds he has the potential to put up decent numbers. Last year he played in 65 NHL games and finished with 12 goals and 8 assists.
Defense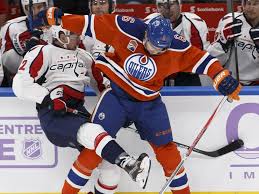 The Oilers have a few solid defensemen on their roster, but lack both depth and a superstar on the blueline. Their leader on the backend in both points and in plus-minus last season was Darnell Nurse. Nurse finished with 26 points and a +15 rating while playing an average of 22:15 minutes per game. He is entering his fourth NHL season and should make an impact for the Oilers.
According to the research for our 2018 Edmonton Oilers season preview, Adam Larsson is another key player on the backend for Edmonton. Larsson averaged 21:56 minutes per game and had a +10 plus-minus rating. He plays a tremendous shutdown game but contributes very little in the offensive zone.
Oscar Klefbom and Kris Russell round out the Oilers defensemen. Klefbom is coming off of shoulder surgery but led the team in time on ice while health. He finished the 2017-2018 season with 21 points while averaging 22:51 in TOI. Russell finished the year with 21 points as well, averaging 19:04 minutes per game.
Goaltending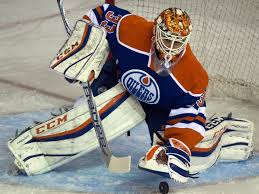 Cam Talbot has been a workhorse for the Oilers over the course of his three seasons with the club. He led the NHL in games started for the second straight season, playing in 67 games. Talbot finished the year with a 3.02 GAA and a .908 save percentage. These numbers were down from those of the 2016-2017 season. In that season, he had a .919 save percentage and a 2.39 GAA. Oilers fans shouldn't worry though, as he looked solid last year. While it wouldn't hurt too much to rest Talbot a little more, he has shown that he is still more than capable of maintaining a high level of play no matter his workload.
Talbot's backup this season will be Mikko Koskinen. The Finnish keeper has spent the last five seasons playing in the Kontinental Hockey League. Last year he finished with a 22-4-1 record, a 1.57 GAA, and a .937 save percentage as a member of SKA St. Petersburg. While Koskinen was drafted 31st overall in the 2009 NHL Entry Draft, he has only seen action in four games during his career. He played all four in the 2010-2011 season as a member of the Islanders and had a 4.33 GAA with a .873 save percentage. While he has certainly developed since then, in doing the research for 2018 Edmonton Oilers season preview, we found it hard to get a read on how he will perform. This is due primarily to his limited NHL experience.
2018-2019 Edmonton Oilers Season Preview: Outlook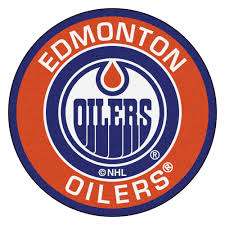 While the Oilers may have the best player in the world in Connor McDavid, they lack secondary scoring as well depth on defense. Leon Draisaitl and Ryan Nugent-Hopkins can both provide scoring but after them, there is too large of a drop in offensive output. Our 2018 Edmonton Oilers season preview concludes that Cam Talbot is a solid netminder, but over the course of the season the lack of defense could catch up to him. While there are a few bright spots on Edmonton's roster, they will have trouble competing for a playoff spot with the current strength of the Western Conference.
2018-2019 Edmonton Oilers Season Preview: Prediction
Record:38-38-6=82 points
Finish:6th in the Pacific Division
Links