NHL Previews
2018 Minnesota Wild Season Preview
Wild Goaltending Looks Solid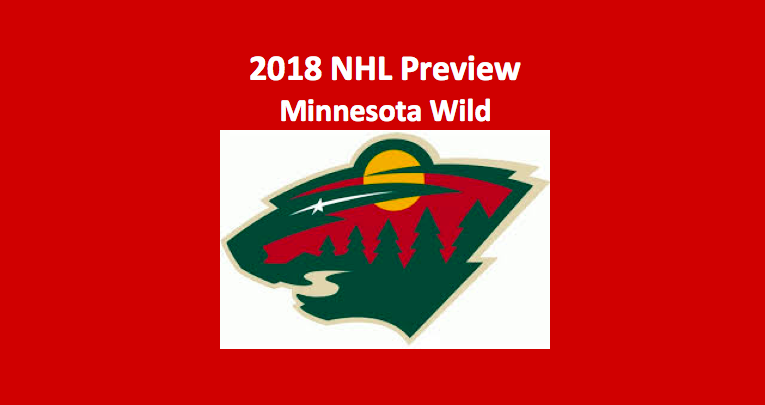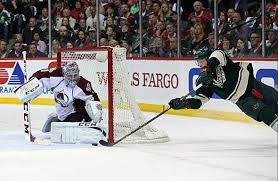 The Minnesota Wild made their sixth straight postseason appearance last year. At the same time, they made their third straight first-first round exit from the Stanley Cup Playoffs, much in part to injuries of their key players. Our 2018 Minnesota Wild Season Preview looks at the manner in which their season should unfold if they can stay healthy. It will be essential for this hockey team to stay healthy in order for it to once again perform well and finish strong in the NHL Central Division. .
Offense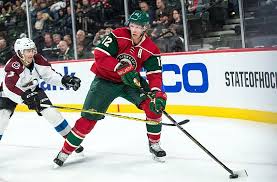 In developing this 2018 Minnesota Wild season preview, we found that the team has a very talented top-six forward group. Eric Staal had a terrific 2017-2018 season. The 33-year-old veteran cracked the 40-goal plateau for just the third time in his 14-year NHL career. Staal ended the season as the Wild's leader in both goals and points with 42 and 76 in the respective stat categories. The Thunder Bay, Ontario native has seen a resurgence in his career since joining Minnesota two summers ago, and is likely to be a major factor in the club's offense this season.
Jason Zucker and Mikael Granlund will also be key players for the Wild. Zucker had the best season of his career last year and has seen constant growth since joining the league. His 33 goals and 31 assists were both career highs, along with his 16:58 minutes of ice time per game. Granlund finished second on the team in scoring during the 2017-2018 season. He finished the year with 67 points in 77 games while playing longer nights than any other forward. He was on the ice an average of 18:47 minutes a game and will see heavy usage again this year.
Mikko Koivu, Charlie Coyle, and Nino Niederreiter round out the Minnesota Wild's core forward group. Koivu will play the second line center role behind Staal. The franchise leader in games played will look to hit the 1000-game mark if he can stay healthy. Koivu had 45 points in 82 games last year and will likely have a similar season offensively during his 14th NHL season. Coyle and Niederreiter had 37 points in 66 games, and 32 points in 63 games respectively in 2017-2019. Coyle could have a 50-plus point season this year, while Niederreiter has a chance at a fourth career 20-goal season.
Defense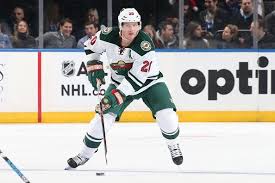 The Wild, according to our 2018 Minnesota Wild season preview, have an extremely solid group in their top-four defensemen. Ryan Suter has been near the top of the NHL in minutes played his entire career and should be so again during the 2018-2019 season. Before fracturing his ankle at the end of the year, the US-born D-man was playing an average of 26:47 minutes per game which was the second highest time on ice total in the league. He also led all Wild defencemen in points with 51. Minnesota will be extremely happy to have him healthy to start the season.
Matt Dumba had a 2017-2018 season that was good enough to land him a new five-year 30-million-dollar contract over the summer. Dumba played 23:49 minutes a night while finishing the year with 14 goals and 50 points. He will be a vital part of the Wild's backend and is likely to log big minutes again while earning time on the powerplay.
Jared Spurgeon and Jonas Brodin round out the team's top-four defensemen. Spurgeon and Brodin both average over 20-minutes a game, (24:33 and 21:36 respectively) last year. Spurgeon played in only 61 games due to various injuries but put up 37 points in those contests. Brodin led the club in plus-minus with a +23 rating. Both look primed for solid 2018-2019 campaigns.
Goaltending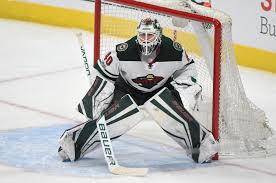 Minnesota also has solid goaltending. This 2018 Minnesota Wild season preview projects that Devan Dubnyk comes into the season as the club's starter. He played 60 games last year. Dubnyk had solid numbers despite the large workload, posting a 2.52 GAA and a .918 save percentage. He is a borderline elite netminder, and should keep the Wild in almost all of their games. The goalie could see significant increases to his stat line if Minnesota's D-corps can stay health this season.
Alex Stalock will be tasked with backing up Dubnyk for the second straight season. In his first-year full-time role on the Wild, Stalock played all right. He had a 2.85 GAA and a .910 save percentage, both of which were right around the league average. He had a .500 record of 10-10-4. Consequently, he should provide good enough goaltending on nights where he gets the nod to start.
2018 Minnesota Wild Season Preview: Outlook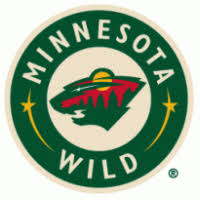 In developing this 2018 Minnesota Wild season preview, we found that the hockey club looks to have a solid squad coming into the season. They have a very fine goaltender in Dubnyk as well as good groups on forward and defense. The Wild will have some tough competition in the Central Division though, as Winnipeg and Nashville look like postseason locks. The team should be in the playoff hunt at the end of the year. However, they could find themselves golfing earlier rather than later depending on how the rest of the division shakes out.
2018 Minnesota Wild Season Preview: Prediction
Record:44-30-8=96 Points
Finish: 5th in the Central Division
Links