NHL Previews
2018 New York Islanders Season Preview
Islanders Could Have a Tough Go in 2018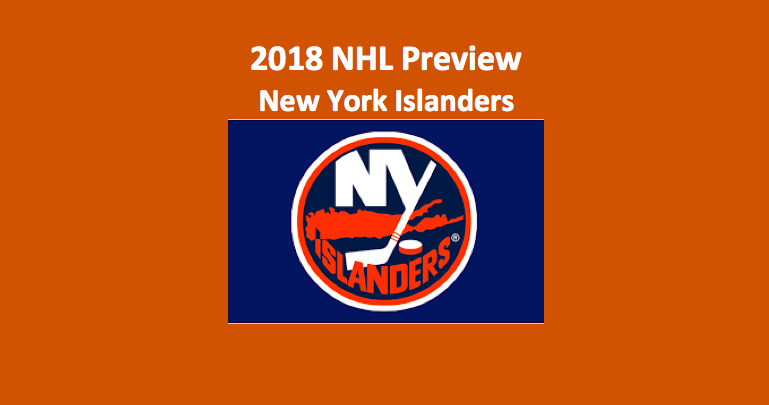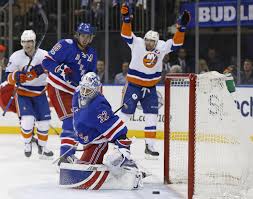 The New York Islanders are coming off of a turbulent offseason. After finishing second to last in the Metropolitan Division with 80 points last season they lost their franchise cornerstone, John Tavares, in free agency. They replaced both their general Manager and head coach, hiring Lou Lamoriello, and now Stanley Cup Champion Barry Trotz. Our 2018 New York Islanders Season Preview examines how the club will be affected by these major changes.
Offense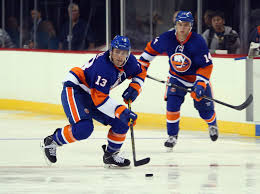 The Islanders took an obvious blow with the loss of John Tavares via free agency. Tavares was the first overall pick in the 2009 draft and had been the team's most valuable player since he joined the league. On the bright side for Islanders fans, Calder Trophy winner Mathew Barzal seems to developing into a premier NHL talent. As a Rookie last season Barzal led the team in scoring. He put up 85 points on the season, one more than Tavares had.
They will also come into the season with a sneakily good top-six forward group in general. Anders Lee seems to be one player in particular that doesn't get the attention he deserves. Lee scored 40 goals last season, while adding 22 assists. His goal total was tied with Tyler Seguin's for seventh in the NHL. Lee does have natural scoring talent. However, he should be expected to see a drop in production this year without Tavares centering his line.
More Scoring
Jordan Eberle can also be counted on to score around 60-points a year consistently. He had 59 last season. Eberle is projected to skate on Barzal's right side this year, while Anthony Beauvillier will play on his left side. Beauvillier had a decent season last year. He found good chemistry while playing on a line with Barzal towards the end of the year. Beauvillier had 11 points in the last ten games of the year, while skating on a line with Barzal.
Rounding Out Top Six
Our 2018 New York Islanders season preview finds that Josh Bailey and Brock Nelson will round out the team's top-six. Bailey finished third on the team in scoring last season while playing on a line with Tavares. Much like Lee, don't be surprised to see him score at a rate less than his 0.93 from last year without Tavares. Nelson will likely move up from the third line to center Lee and Bailey. Nelson had 35 points last season while playing third line minutes.
Jan Kovar is also a player worth keeping an eye on. Kovar has played in the KHL for the past five seasons putting up a total of 286 points in 285 games. He did have down year in 2017-2018 though, managing only 35 points in 54 games.
Defense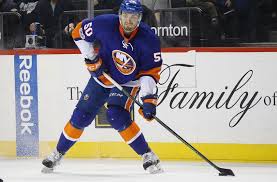 The Islanders let up the most goals in the NHL last season averaging 3.57 pucks in the back of their net per game. Their top defenseman Nick Leddy, finished last among all NHL players in plus-minus. While averaging a team leading 22:25 minutes per game he finished the season a -42. He did lead all of the Islanders defensemen in points with 42 on the year.
Thomas Hickey was arguably the team's most reliable D-man in terms of defensive play. He fished the year with a team leading +20 rating while averaging 18:04 minutes per game.
Ryan Pulock has the potential this season the be the most valuable defenseman on the team. Last season at the age of 23 he had the second most points from the blueline (32) while playing 18:24 minutes per game. Pulock is your typical offensive defenseman and could definitely see and increase in his goals and points total this year. He played on the team's second power play unit for the majority of the year, and could see more time on the top unit if new coach Barry Trotz decides to use two D-men when they have the man advantage.
Goaltending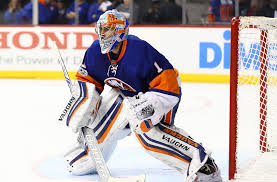 Goaltending, according to our research for this 2018 New York Islanders season preview, was big issue for New York last season. They allowed the most goals in the league while their .900 team save percentage was the fourth worst in the NHL. They signed Robin Lehner in the offseason to try and address this. Lehner had a down year in Buffalo last season finishing with his worst stat line as a member of the Sabres. He had only 14 wins while compiling a 3.01 GAA and a .908 save percentage. While Lehner is not an immediate fix to the clubs goaltending issues, he has played well in prior seasons. Even coming off of a down year, he is not a risky pickup considering the team's recent struggles in this area.
Thomas Greiss will come into the season as the Islanders' backup netminder. Greiss had the third worst save percentage of all NHL goaltenders who played in at least a quarter of their team's games (.892). He also had the league's worst GAA (3.82) within this same group of netminders. The Islanders hope that 2017-2018 was just a down year for Greiss as he is just one year removed from a 26-18-5 record with a .913 save percentage. Overall the Islanders goaltending shouldn't be counted on the be decent, but if both Lehner and Greiss have bounce back years there should be little concern for worry.
2018 New York Islanders Season Preview: Outlook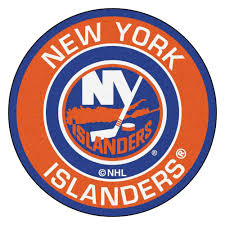 The Islanders lost their top player in free agency, getting nothing in return to fill the void left by him in the lineup. Their offensive production will definitely take a hit with Tavares' loss. The team shouldn't be expected to finish near the top of the league in goals like they did last season. Despite this the Islanders do have some quality forwards left in their lineup. Those include Barzal, Lee, Bailey, and Eberle. Consequently, they should still have some success in the offensive zone.
This 2018 New York Islanders season preview finds their biggest concern is still in the crease. Signing Robin Lehner may be a step towards fixing their goaltending issues, but there are too many question marks to say for sure that they have improved in this area. Between losing their top playing in the offseason, and the question marks surrounding goaltending, the New York Islanders should be expected to finish near the bottom of the NHL.
2018 New York Islanders Season Preview: Prediction
Record: 32-40-10 =74 points
Finish: 8th in the Metropolitan Division
Links