NHL Previews
2018 Philadelphia Flyers Season Preview
The Flyers Will be Competitive This Season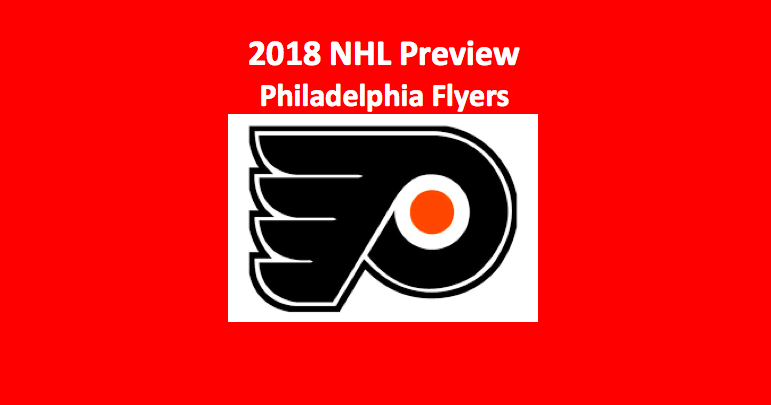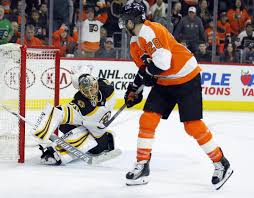 The Philadelphia Flyers made it back into the playoffs as the third seed in the Metropolitan Division, one year after failing to clinch a berth in the postseason. The Flyers offseason has been fairly quiet but the look to have improve upon last season's roster with the few moves they have made. Our 2018 Philadelphia Flyers Season Preview has high expectations for the club coming into the year.
Forwards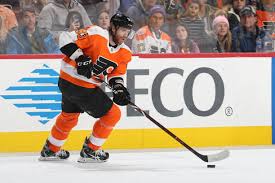 The Philadelphia Flyers biggest offseason move brings back a familiar face. The Flyers brought back former second overall pick from the 2007 entry draft, James Van Riemsdyk after he spent six years as a Toronto Maple Leaf. He led the Toronto roster in goals last season with 36 while putting up 18 assists as well. JVR is added to a forward group that features the NHL's second highest scorer from last season as well as a 2017-2018 Selke Trophy nominee.
Claude Giroux had a down season in 2016-2017 but rebounded greatly last year. Giroux cracked the 100-point mark for the first time in his career with 34 goals and 68 assists over the 82 game slate. He skated alongside Sean Couturier, who finished second in Selke Trophy voting behind Anze Kopitar. Couturier (31-45-76) was tied for third in the NHL in plus-minus at +34 and third on the Flyers roster in points last season.
Other Impressive Players
Jakub Voracek had an impressive 2017-2018 campaign where he finished tied for 14th in points among the entire NHL. The Czech winger scored at over a point per game pace with 85 in the Flyer's 82 games. Voracek has been up and down through his tenure with Philadelphia but can be counted on to have at least a 60-point season every year.
Along with Voracek, wingers Travis Konecny and Wayne Simmonds can be expected to contribute heavily to the team's offensive production. The skilled Konecny tallied 24 goals and 23 assists in his second NHL season, while the physical Simmonds had 24 goals and 22 assists. Our 2018 Philadelphia Flyers season preview finds that overall Philadelphia's forward group has many players that can contribute. They should have little problem scoring next season.
Defense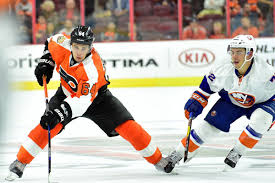 The Flyers' defense has the potential to be much better than expected. Last season they averaged the fifth least shots against on route to their playoff berth. Headlined by Shayne Gostisbehere, The Flyers have a number of young D-men who look to take on larger roles this upcoming season. Gostisbehere finished fourth in the NHL in scoring by defenseman. He finished the year with 13 goals and 52 assists for 65 points, which is a great increase from the 39 points he managed during his 2016-2017 campaign. He also finished last season with a plus-minus rating of +10 which increased from -21 the year prior.
Ivan Provorov was the seventh overall pick in the 2015 entry draft and had a strong second NHL season in 2017-2018. Provorov was tied for the league lead in goals among defensmen with 17 and led Philadelphia in time on ice at 24:09 minutes per game. Provorov will play a large role for the Flyers this season, and is projected to be a workhorse for the club.
ANother young defenseman who will look to build off of a solid 2017-2018 season is Travis Sanheim. Sanheim, who was the Flyers' first round pick in 2014, split time between the AHL and NHL last season. He owns the tools to contribute offensively from the back end and possibly earn himself powerplay time in 2018-2019.
Goaltending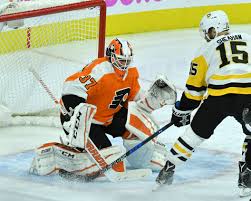 Philadelphia's biggest weakness this upcoming season, as well as in many seasons prior, will be goaltending. Brian Elliott enters the season as the Flyers' starting netminder. Elliott has had decent seasons in the past but struggled for Philadelphia in 2017-2018, finishing with a .909 save percentage and a 2.66 GAA. He ended the year with an abysmal playoff run where he had a 4.74 GAA and a .856 save percentage in four games before being relegated to the backup role.
Michal Neuvirth played in 22 games for the Flyers last season. While being a serviceable backup, his 2.60 GAA and .915 save percentage are unlikely to hold up should his work lead increase this upcoming season. Even with this level of goaltending the Philadelphia lineup looks strong enough to have a chance at the postseason, although they will need the netminding to be stronger than expected to make a playoff run.
2018 Philadelphia Flyers Season Preview: Outlook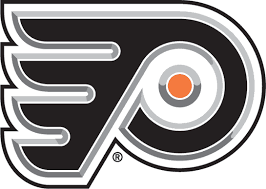 Despite doing nothing to address their weakness in the crease over the offseason, General Manager Ron Hextall's squad looks stronger than last season. The signing to bring James Van Riemsdyk back to Broad Street, as well as the maturation of their young and talented D-corps puts Philadelphia on track for a promising year. Our 2018 Philadelphia Flyers season preview concludes that the Flyers look more improved than most of the Metropolitan Division. They should contend and be firmly in a playoff position when April comes along.
2018 Philadelphia Flyers Season Preview: Prediction
Record: 46-26-10= 102 Points
Finish: 2nd in the Metropolitan Division
Links