NHL Previews
2018 Columbus Blue Jackets Season Preview
Jackets Will be Competitive This Year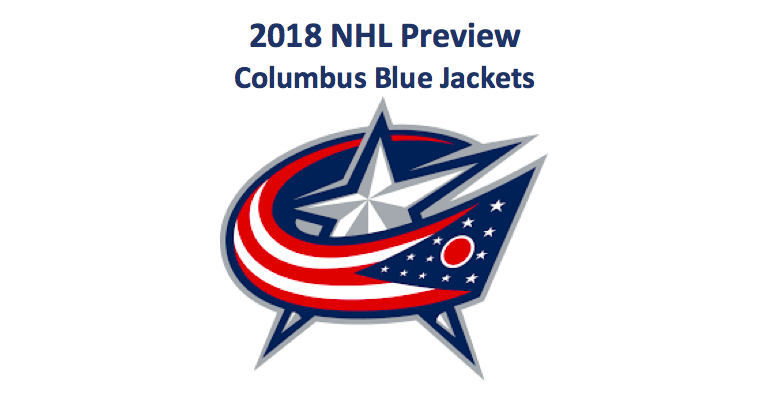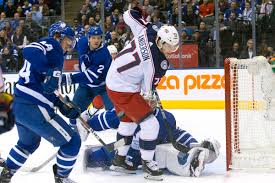 The Columbus Blue Jackets made the playoffs in consecutive season for the first time in franchise history last year. Unfortunately for the club they were met with another first round exit after losing to the Washington Capitals in six games. We do think they will be a force in this year's Metropolitan Division. Our 2018 Columbus Blue Jackets Season Preview looks at whether the team is build to finally make it past the first round of the playoffs.
Offense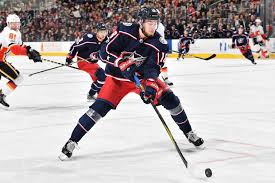 The Blue Jackets' top scorer last year was Artemi Panarin, who they acquired in a trade for Brandon Saad. Panarin, at least for the time being, is still in Columbus although there have been rumblings of him wanting to play in a different market. The Russian winger had 82 points in 81 games last season, and is key to the club's offense. Our 2018 Columbus Blue Jackets season preview finds that Columbus should have no problem scoring as long as Panarin is a Jacket.
Youth Movement
Columbus will miss Thomas Vanek who they acquired at the trade deadline last season. He was a force after the transaction, scoring seven goals and adding eight assists in 19 games with the Jackets. They hope that some of their younger wingers such as Oliver Bjorkstrand and Sonny Milano can step up their production in his place. The 23-year-old Bjorkstrand had 40 points in his first full NHL season last year. Milano played in 55 contests and had 22 points as a rookie. He was the Jackets' first round pick in the 2013 draft and has the speed and creativity to play a large role in the team's offense.
Other Important Frontmen
Pierre-Luc Dubois had a terrific rookie season and look to be the franchises first line center for the foreseeable future. Dubois had 20 goals and 28 assists at the age of 19 last year. He finished eighth in Calder Trophy voting and is likely to center Columbus' top line again during the 2018-2019 season.
Alexander Wennberg (8-27-35), Nick Foligno (15-18-33), and Cam Atkinson (24-22-46) are also expected to be key players this season in Columbus. Wennberg finish last season with a +22 rating while Atkinson had 46 points in just 65 games.
A very underrated offseason acquisition was the signing of Riley Nash (15-26-41). As a member of the Boston Bruins last season, Nash showed the ability to play up or down in the lineup. He was exceptional as a third line player but successfully slotted into the top line when injuries to Patrice Bergeron required it. He will give a lot of flexibility to coach John Tortorella when constructing his lineups.
Defense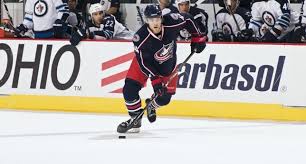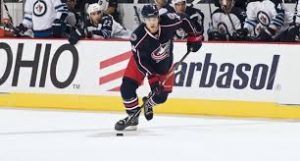 By the estimate of our 2018 Columbus Blue Jackets season preview, we believe the Blue Jackets have one of the best defensive pairs in the NHL. Seth Jones and Zach Werenski both look to have long and successful careers ahead of them. Jones finished last year with career highs in almost every stat. He had 16 goals and 57 points, while playing 24:36 minutes a night and maintaining a plus-minus rating of +10.
Werenski had a very solid second NHL season. That was despite not being able to maintain production on par with that of his rookie year. Werenski had 16 goals and 37 points in 77 games played. While this was a 10-point decrease from his rookie season, he saw his ice time increase from 20:54 per game to 22:35. Both Jones and Werenski are all-star caliber defensemen and give the Blue Jackets a pairing that could end up being the best in the league this year.
Columbus also has solid defensemen in Markus Nutivaara and David Savard. Nutivaara did well playing bottom pairing minutes last year finishing the season with 23 points. He earned a +13 rating in 61 games. Savard played and average of 19:23 minutes a night last season. However, he has the ability to log more time if need be. He had 16 points while missing only one game all year.
Goaltending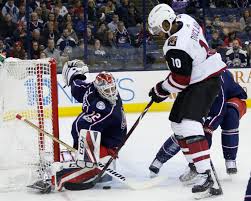 Sergei Bobrovsky has a case to be the best goaltender in the world currently. The two time Vezina Trophy winner had another solid season last year. He finished eighth in Vezina Trophy voting while posting a 2.42 GAA, a .921 save percentage, and a 37-22-6 record. He also played well in the playoffs. His 3.18 GAA and .900 save percentage in the postseason don't fully tell the story of him holding the Jackets in their games. With Bobrovsky in net Columbus should have a chance to win every night.
Joonas Korpisalo had a rough 2017-2018 season. He had a .897 save percentage and a 3.32 GAA in 18 games. The 24-year-old is still young and has shown promise thus far in his career including maintaining a .920 save percentage in 31 games two seasons ago. If Korpisalo can find his footing this year, the Blue Jackets will have one of the strongest tandems in the NHL.
2018 Columbus Blue Jackets Season Preview: Outlook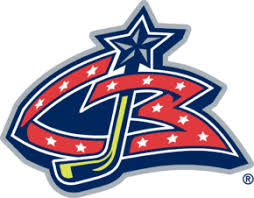 The Blue Jackets have all of the makings of a playoff team. They are building strongly from their crease all the way through to their forwards. Bobrovsky and their strong D-corps led by Jones and Werenski should have little problem keeping the puck out of the net. Our 2018 Columbus Blue Jackets season preview observes that they should also see increases in their scoring. They were 17th in the league last season in scoring. Overall look for the Blue Jackets to make the playoffs for a third straight season.
2018 Columbus Blue Jackets Season Preview: Prediction
Record: 47-28-7=101 Points
Finish: 3rd in the Metropolitan Division
Links