NHL Previews
2018 Los Angeles Kings Season Preview
Kings Offer a Highly Competitive Team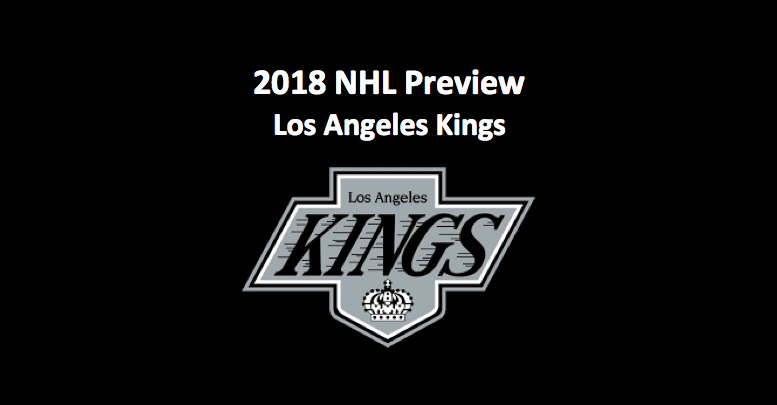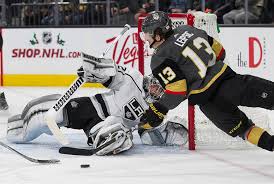 Despite returning to the postseason in 2017-2018, the Los Angeles Kings' year ended in disappointment as they were swept in the first round of the playoffs by the Vegas Golden Knights. Our 2018 Los Angeles Kings Season Preview looks to see whether their offseason additions can propel them to greater postseason success this year. The team will certainly be good. But how good is the question concerning these Pacific Division Kings.
Forwards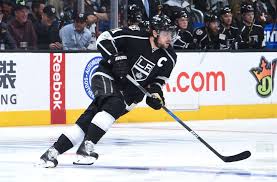 The Kings landed one of the bigger free agents this offseason, adding Ilya Kovalchuk to their roster. After spending the last five seasons in the Kontinental Hockey League, the former NHL all-star has finally made his return to North America. Kovalchuk led the KHL in scoring last season with 31 goals and 32 assists while playing for SKA St. Petersburg and joins an offense led by Selke Trophy winner Anze Kopitar. The Slovenian center had a bounce back year in 2017-2018. He led LA in both points and goals with 35 and 92 respectively enroute to his first Hart Trophy nomination.
The Kings also got a bounce back season from Dustin Brown. Brown finished second on the team in scoring while playing on Kopitar's wing. His 61 points was a career high and a drastic increase from his 36 points in the 2016-2017 season. Along with his increase in offensive output, Brown led LA in total hits with 189 over his 81 games played.
Our 2018 Los Angeles Kings season preview finds that the Kings offense should see a boost with Jeff Carter starting the season healthy. Carter was limited to 27 games last season due to an ankle injury. In those games he was second on the team in points per game (0.81) trailing only Kopitar. Along with Carter LA can expect sizable offensive contributions from wingers Tyler Toffoli (24-23-47) and Tanner Pearson (15-25-40).
Defense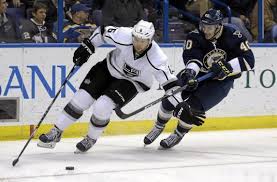 Over the summer the Kings locked up arguably their best player in Drew Doughty. Doughty, who was set to become a free agent after this year, Signed an eight year, 88-million-dollar contract. He finished last season with 60 points while averaging a league leading 26:50 minutes in time on ice. Doughty also led the team's defensemen in plus-minus with a +23 rating.
While Doughty may be the biggest star on the Kings' roster and a perennial Norris Trophy candidate, LA's defense looks strong throughout their lineup. Jake Muzzin had a solid season last year finishing with a +10 rating and 42 points and can be counted on to eat solid minutes and contribute on the powerplay. Alec Martinez (9-16-25) plays a very solid two-way game from the backend is a strong second-pair defenseman. Los Angeles also has a very solid young D-man in Derek Forbort. The massive, six-foot-four defenseman had a solid second full season of his NHL career in 2017-2018. Forbort played a crucial shutdown role for the Kings, finishing the season with a +18 rating. He averaged over 20 minutes of ice time per game. After evaluating him, our 2018 Los Angeles Kings season preview expects Forbort to continue his development this upcoming season.
Goaltending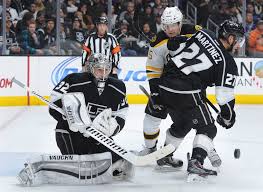 The Los Angeles Kings allowed the least goals in the entire NHL last season and goaltender Jonathan Quick was a big reason why. Quick started 63 games for LA last season, putting up a career high .921 save percentage on route to taking home the William M. Jennings trophy. He also looked strong in the post-season despite getting swept by Vegas. Over the four games Quick had a .947 save percentage and a 1.55 GAA.
Jack Campbell is likely to get the nod as Quick's backup. Campbell spent most of the season with the club's AHL affiliate where he compiled a .912 save percentage and a 2.48 GAA in 26 games played. He was called up late in the season, playing in 5 games for Los Angeles. He was strong in those appearances putting up a 2-0-2 record with a .924 save percentage and a 2.48 GAA in the limited sample size.
2018 Los Angeles Kings Season Preview: Outlook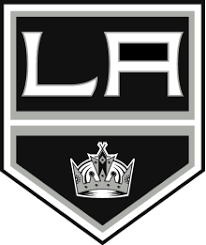 In developing this 2018 Los Angeles Kings season preview, we found that the Kings did a lot for their franchise this offseason. Apart from adding a bonafide sniper in Kovalchuk they were able to lock up their biggest asset for the foreseeable future.
Los Angeles looks to have a very solid team from top to bottom, including a plethora of offensive talent up front, a deep group of defensemen, and an elite goaltender in net. Look for the Kings to finish near the top of the Pacific Division in the 2018-2019 NHL season.
2018 Los Angeles Kings Season Preview: Predictions
Record: 48-27-7= 103 Points
Finish:3rd in the Pacific Division
Links