NHL Previews
2018 Calgary Flames Season Preview
Major Changes in Calgary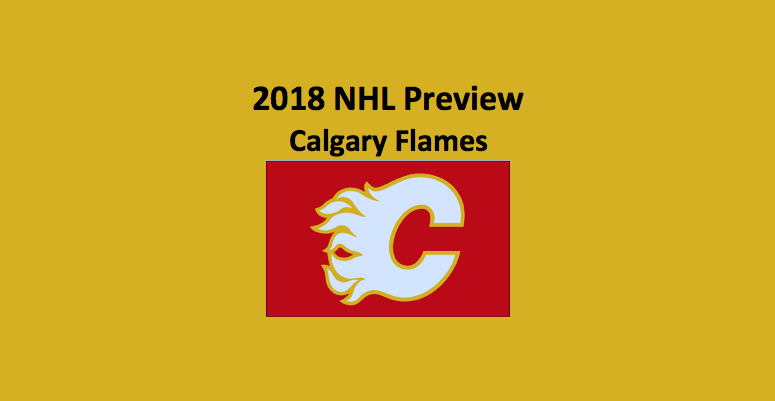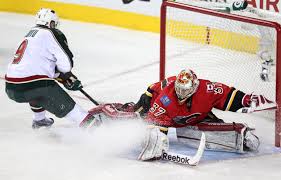 After a disappointing 2017-2018 campaign the Calgary Flames made some big changes over the offseason. They missed the postseason by 11 points in a year they were projected to be extremely competitive and the new look Flames hope that they can vault back into the playoff structure in the 2018-2019 season. Our 2018 Calgary Flames Season Preview thinks they can make it happen. Here's how we believe this team will pan out in the Pacific Division of the NHL.
Forwards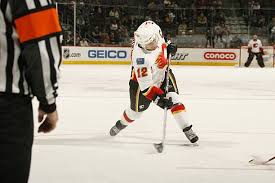 Calgary struggled to score last season finishing fifth to last in goals for. The vast majority of their offense came off the sticks of two players, Johnny Gaudreau and Sean Monahan. Gaudreau scored over a point per game in the 2017-2018 season finishing the year with 24 goals and 60 assists in 80 games played. Monahan (31-33-64) led the team in goals and was second points. The signing of sniper James Neal (25-19-44) should help bolster the offense. Neal finished sixth in points and fourth in goals for the Stanley Cup Runner-up Vegas Golden Knights last season. Slotting him in on the right side of Monahan has the potential to create one of the most dangerous lines the NHL. Calgary also acquired former fifth overall pick Elias Lindholm from the Carolina Hurricanes in a trade for defenseman Dougie Hamilton. Lindholm was fairly productive for the 'Canes last season, finishing with 44 points. Entering his sixth NHL season, Lindholm should make an immediate impact.
Our 2018 Calgary Flames season preview also expects the Flames to see increased scoring from hard-nosed winger Matthew Tkachuk (24-25-49). In his second season, Tkachuk finished third in scoring for the team. Tkachuk will likely be centered by Mikael Backlund this upcoming season. Backlund finished with 14 goals and 31 assists in 2017-2018. He is a reliable second line center for Calgary.
Defense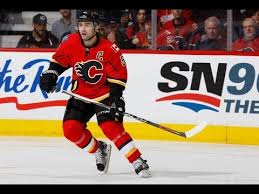 Calgary's biggest move this offseason, according to our 2018 Calgary Flames season preview, was the blockbuster trade of Dougie Hamilton during the NHL draft. The big piece that they got back in return was All-Star defenseman Noah Hanifin. The fifth overall pick in the 2015 draft had 10 goals and 22 assists last season and has the upside to be superstar on the backend.
Hanifin will join a solid group of defensemen which is led by captain Mark Giordano. Giordano led the Flames in time on ice at 24:47 minutes per game. He was second in scoring by Calgary defensemen with 38 points, and trailed only Dougie Hamilton who had 44 points.
Calgary's blueline also features TJ Brodie and Travis Hamonic who can eat big minutes for the team. Both players finished last season averaging over 20 minutes of ice time per game at 23:41 and 20:42 minutes respectively. All in all the Flames' backend is solid and has the potential to be one of the best in the NHL if Hanifin fits in well.
Goaltending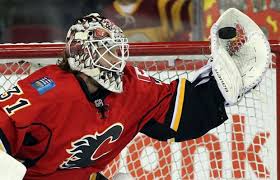 Mike Smith returns as the starter in the crease for the Flames. Smith had a solid season last year posting a 2.65 GAA and a .916 save percentage. He Missed 13 games to a groin injury in March, but still managed to play in 55 contests for Calgary. Assuming he stays healthy he will likely have a similar workload in the 2018-2019 season and provides a very solid backbone in the team's defensive end.
Our 2018 Calgary Flames season preview finds that Calgary has a couple options to choose from for Smith's backup. They could either go with David Rittich or Jon Gillies to play the backup role. Both earned some time in the Flame's crease in the 2017-2018 season, although neither looked too impressive. Last season, Rittich played 21 games for the Flames compiling a 2.92 GAA and a .904 save percentage. Gillies played in 11 contests finishing with a 2.88 GAA and .896 save percentage. Gillies does own the better minor league stats from last season though with a 2.53 GAA and .917 save percentage compared to Rittich's 3.18 GAA and .889 save percentage in AHL. Both goaltenders are young with plenty of time to develop and could prove to be very serviceable backups for Smith this season.
2018 Calgary Flames Season Preview: Outlook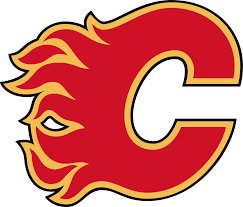 The Calgary Flames should have similar expectations than they did at the start of the 2017-2018 season. This is despite several major lineup changes. Although the pedigree of their team looks similar, they were able to move some of their assets to acquire players that cover the weaknesses they faced last year. Overall, our 2018 Calgary Flames season preview concludes that Calgary will look to challenge for a playoff spot. This is due to their having kept a high talent level while addressing issues they had from last season.
2018 Calgary Flames Season Preview: Predictions
Record:44-27-11=99 Points
Finish:5th in the Pacific Division, 2nd Wild Card Position
Links