NHL Previews
2018 New Jersey Devils Season Preview
New Jersey Will Have a Devil of a Time Competing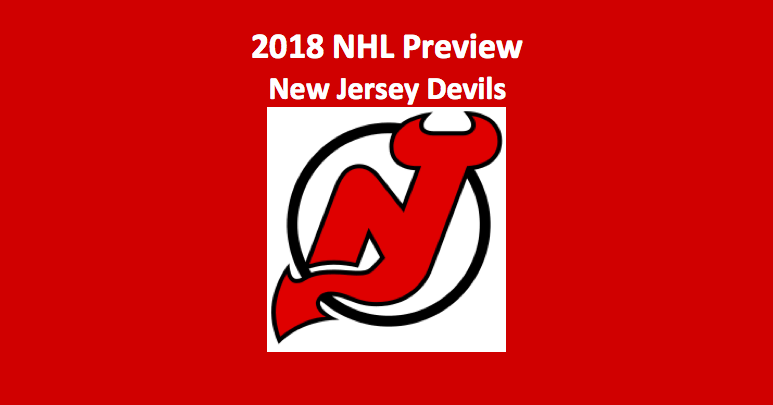 After failing to qualify for the playoffs for five straight seasons, the New Jersey Devils finally made their first return to the postseason since falling to the Los Angeles Kings in the 2012 Stanley Cup Final. They got an MVP season out of star winger Taylor Hall on route to earning the second Wild Card spot in the Eastern Conference. Our 2018 New Jersey Devils season preview looks at whether the Metropolitan Division club can make a second straight playoff appearance this year.
Offense
Last season, New Jersey's offense was directed through a single player. Taylor Hall led the club in every offensive statistical category by a large margin enroute to winning the Hart Trophy. Hall had 39 goals and 54 assists last season. His 93 point total was was sixth in the NHL, and 41 points higher than Nico Hischier, the club's second leading scorer. With little changes to the Devil's forward corps this upcoming season, Hall will be counted on to carry the bulk of offense once again.
Improving Hischier
Nico Hischier had a very solid rookie season finishing second on New Jersey with 52 points. He also looked fine on the defensive side of the puck ending the year with a +10 plus-minus rating. That was fourth best on the Devils roster. The 2017 first overall draft pick should be expected improve upon these numbers in his second NHL season. He could put up close to 60 points.
Kyle Palmieri had some injury trouble last year but still managed to have a solid season. He had 24 goals and 20 assists in 62 games played. If he can stay healthy, Palmieri should be a leader in the Devil's offense this year. Marcus Johansson will be in a similar situation to Palmieri. The Swedish forward missed the majority of the season with multiple concussions, suiting up in only 29 games. He had 14 points in those contests but when healthy has been reliable to put up close to 50 points a year.
Additional Contributions
Our 2018 New Jersey Devils season preview projects that this team will expect increased contributions from the young Jesper Bratt and Pavel Zacha. Bratt had 35 points in his rookie year last season. He has solid hockey sense and looked good. That was despite the 2017-2018 season being his first after transitioning from the larger European ice surfaces in Sweden. At the age of 20 his skill set will only continue to increase in the near future. Zacha was the sixth overall pick in the 2015 draft and has the size and natural scoring ability to improve upon his 8 goals and 17 assists that he had last season.
Defense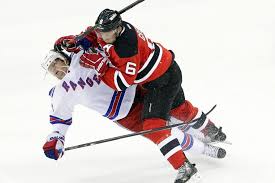 The Devils' defensive corps looks fairly solid heading into the 2018-2019 NHL season. Will Butcher had a very good rookie season last year. He finished ninth in Calder Trophy voting for rookie of the year after putting up 44 points from New Jersey's blueline. He will need to improve his game in the defensive zone to earn more ice time than he did last season, (16:04 minutes per game), but has already shown that he is capable of playing the role of the team's top offensive defenseman.
Sami Vatanen is arguably the team's most complete defenseman. After playing in 15 games for the Anaheim Ducks, the Devils acquired him in a trade for Adam Henrique. As a member of the Devils he averaged a team leading 22:45 minutes per game, and had 28 points in 57 games played.
Young defensemen Damon Severson and Mirco Mueller will also need to be effective for New Jersey this year. Severson had 24 points in 76 games but also finished the year with a -8 rating. Mueller spent most of last season in the press box after fracturing his clavicle. He is only 23 years old but the 18th overall pick from the 2013 draft has a solid tool set. He can contribute in both ends of the ice.
Goaltending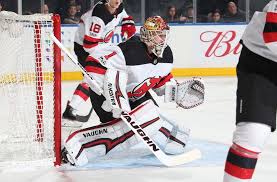 Cory Schneider had a rough regular season last year, in much part due to hip and groin injuries. The hip injury in particular makes it possible he may miss the beginning of the 2018-2019 season. His 2.93 GAA and .907 save percentage were far from his 2.36 GAA and .920 save percentage. He did look solid in the postseason though, seeing time in four games with a .950 save percentage and a 1.78 GAA before being knocked out in the first round.
Due to Schneider's struggles, Keith Kinkaid saw time in a career high 41 games last year. He played solid and showed that he could handle a larger workload. He had a 2.77 GAA and a .913 save percentage. If Schneider struggles again this season, Kinkaid looks to capable of playing the role as the team's starter. Our 2018 New Jersey Devils season preview finds that he could be a major benefit to this team.
2018 New Jersey Devils Season Preview: Outlook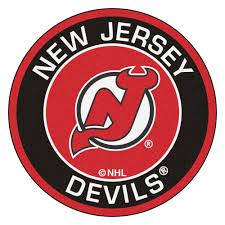 The 2018-2019 New Jersey Devils have an almost identical roster to last season. While Taylor Hall had a career year in 2017-2018, it will be difficult for the Devils to clinch another postseason berth. Especially if they can't find proper supplemental scoring. The Devils do have young players such as Hischier who could step up this year as well as a solid group on the blueline. The question marks surrounding Cory Schneider, as well as the teams' scoring depth, might be big enough that New Jersey fails to keep up with the improved bubble teams. Those include in the East Florida and Carolina. If Hall can't repeat the season he had last year, and secondary scoring doesn't pick up, the Devils will likely be out of a playoff spot.
2018 New Jersey Devils Season Preview: Prediction
Record: 38-33-11=87 Points
Finish: 6th in the Metropolitan Division
Links