NHL Previews
2018 Arizona Coyotes Season Preview
How Good is This Improved Coyotes Club?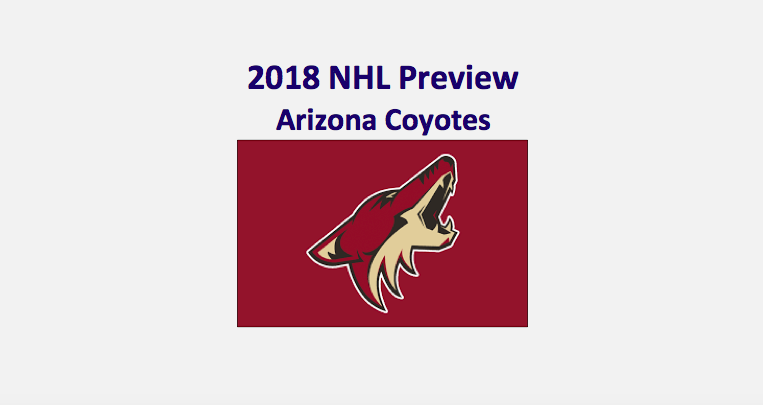 The Coyotes failed to qualify for the Stanley Cup Playoffs for the sixth season in a row last year. They finished last in the Pacific Division with 70 points, but have made some moves towards becoming a playoff caliber team over the offseason. How good is this team? Our 2018 Arizona Coyotes Season Preview sees improvements from last year's squad, but is it enough for a playoff berth? Can they move up enough in a division that includes teams like the Anaheim Ducks, San Jose Sharks, and Los Angeles Kings?
Offense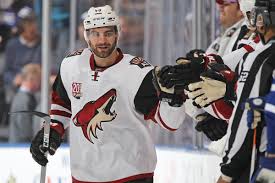 Our 2018 Arizona Coyotes season preview finds that the Coyotes made several moves to help them increase their offensive output. They were second-worst in the NHL in this category during the 2017-2018 season. Their biggest move was trading away Max Domi to Montreal in order to receive Alex Galchenyuk in return. Galchenyuk finished second on the Canadiens' roster last season in scoring, putting up 19 goals and 32 assists. While Domi was the third leading point getter for Arizona, Galchenyuk's offensive potential is high. He could be the Coyotes leading scorer during his first season in the desert. Along with Galchenyuk, Arizona also signed veteran winger Michael Grabner. Grabner scored 25 goals and added six assists for the New York Rangers last season. He also led the team in plus-minus, with a +11 rating in 59 games played.
Look for Clayton Keller to be a powerhouse for the Coyotes. In his rookie season last year, Keller led the team in both goals (23) and points (65) and was a Calder Trophy finalist. Keller has put up impressive point totals at every level of hockey he has played. He will likely increase upon his point total in the 2018-2019 NHL season.
Dylan Strome is slated to play his first full NHL season this year. Strome was the third overall pick in the 2015 NHL Entry Draft and has dominated at both the junior and AHL levels over the past three seasons. Strome suited up in 21 contests for the Coyotes last season and had nine points. While playing for the AHL's Tucson Roadrunners, he scored at over a point per game pace, with 53 in the span of 50 games. Our 2018 Arizona Coyotes season preview observes that the franchise has taken its time developing Strome. They hope that it will show at the NHL level this year.
Defense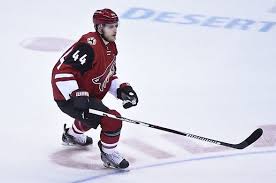 The 'Yotes' stud on the blueline is Oliver Ekman-Larsson. Ekman-Larsson is coming off of a summer where he signed a massive eight-year, 66-million-dollar contract, and looks to be team's franchise defenseman for the foreseeable future. He led the team in both points by defensemen (42) as well as time on ice with an average of 23:41 minutes per game.
Along with Ekman-Larsson, Alex Goligoski is expected to play a big role on the Coyotes' backend. He was second in both points by defensemen (35) as well as time on ice (23:17) for the team last year. He will need to improve his defensive game this season though as his -31 rating was tied for the fourth worst in the entire NHL.
Jakob Chychrun will be entering his third NHL season. He only played in 50 games for Arizona, but was strong when healthy and has the potential to be a very effective shutdown defenseman this season. Chychrun had a +2 plus-minus rating while averaging 20:15 minutes per game in the 2017-2018 season. Our 2018 Arizona Coyotes season preview notes, at the age of 20, he has much room before he hits the ceiling of his potential.
Goaltending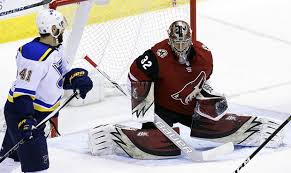 The Coyotes look to have found their team's number one goaltender in Antti Raanta. Despite missing a slew of games to various injuries, Raanta looked elite when healthy. In his first season as a starting netminder, he still managed to play in 47 games and put up impressive numbers. Both his 2.24 GAA and his .930 save percentage were second in the entire NHL during the 2017-2018 season. If he can stay healthy Arizona will have to potential to surprise this season.
Raanta's backup will be Darcy Kuemper, who was acquired via trade with the Los Angeles Kings. Kuemper was lights out last season when he was playing for the Kings, although he struggled after he was traded. During his first 19 games of the season while in LA, Kuemper had a .932 save percentage and a 2.10 GAA. In Arizona, these numbers were much less impressive. He had a 3.22 GAA and a .899 save percentage in 10 games as a Coyote. Both Raanta's health as well as Kuemper's play will dictate much of Arizona's success this season.
2018 Arizona Coyotes Season Preview: Outlook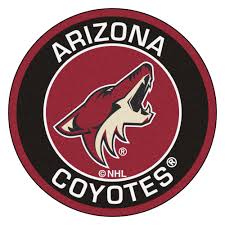 Our 2018 Arizona Coyotes season preview acknowledges that Arizona has made some good moves leading up to this season. They addressed their scoring issues by adding Galchenyuk and have a very underrated goaltender in Antti Raanta. The Coyotes look ready to make strides towards becoming a playoff caliber team. However, the strength of the Western Conference this season makes it look like they will not be playing through April this year. Consequently, fans may be left saying, "Wait until next year."
2018-2019 Arizona Coyotes Season Preview: Prediction
Record:33-39-10=76 points
Finish: 7th in the Pacific Division
Links