NHL Previews
2018 St. Louis Blues Season Preview
Will the Blues Get Back to Playoffs?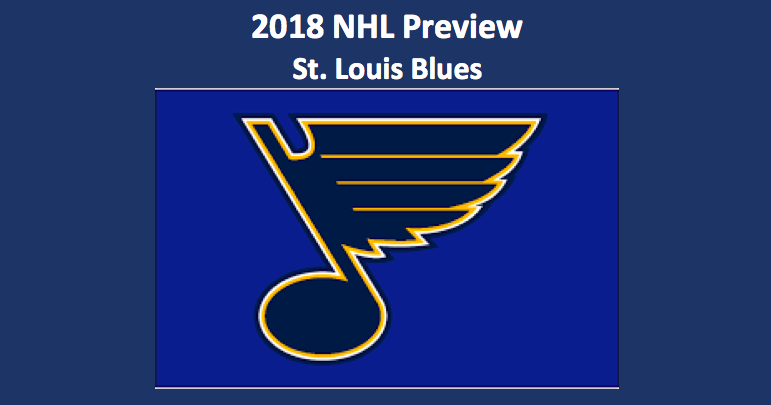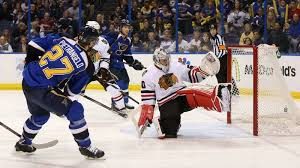 The St. Louis Blues, of the West's Central Division, missed the playoffs for the first time since 2011 this past season. Their 94 points was just one point shy of the second wild card Colorado Avalanche, who they lost to in the final game of the year. Our 2018 St. Louis Blues Season Preview examines whether they can regain a playoff spot this upcoming season after boosting their lineup during the offseason.
Forwards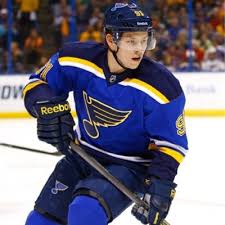 After a making a blockbuster deal with the Buffalo Sabres to acquire Ryan O'Reilly as well as signing Tyler Bozak, St. Louis has built an elite group of centers. O'Reilly was acquired from Buffalo for Vladimir Sobotka, Patrik Berglund, Tage Thompson, and two picks. The two-way center was the second leading scorer on the Sabres roster last season, compiling 24 goals and 37 assists. He also led the NHL in both faceoffs taken and faceoff win percentage, coming away with the puck in 60 percent of his draws. He is projected to slot in nicely as the second line center behind St. Louis' leading scorer Brayden Schenn. Schenn had 70 points (28 goals, 42 assists) last year centering a line of Vladimir Tarasenko (33-33-66) and, when healthy Jaden Schwartz (24-35-59). Bozak had 11 goals and 32 assists as a member of the Toronto Maple Leafs last season and greatly increase the center depth of St. Louis' roster.
Last season the Blues finished 24th in the league in scoring but should see improvements with O'Reilly and Bozak's additions. A large reason for their lack of offense was due to injuries. The return of Robbi Fabri from injury should help with offensive production as well. Fabri, a former first round pick has had trouble staying healthy in his young career, missing a decent chunk of the 2016-17 season as well as all of 2017-18 with a knee injury. In 123 NHL games played the winger has 66 points. Jaden Schwartz was the team's third leading point getter despite missing 20 games to injury. Tarasenko missed the Blues' last two games with a shoulder injury that required surgery over the offseason. Our 2018 St. Louis Blues Season preview finds should all of these players have less injury trouble, then St. Louis has the potential to be one of the league's leading offensive powerhouses.
Defense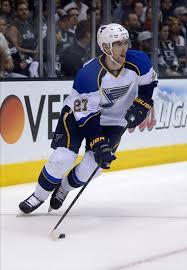 St. Louis' anchor on the backend is team captain Alex Pietrangelo. Pietrangelo had 54 points last season as well as 15 goals from the blueline which was tied for eighth most among all NHL defensemen. He was also first on St. Louis as well as sixth in the NHL in time on ice with an average of 25:44 minutes per game. Along with Pietrangelo, Colton Parayko also projects to be a big role player on the team's backend. The 6'6'', 230 lbs defenseman had 35 points last season as well as 22:37 minutes of ice time per game.
In developing our 2018 St. Louis Blues Season preview, we found that shutdown defensemen Joel Edmundson and Carl Gunnarsson will be essential to St. Louis backend as well. Carl Gunnarsson finished tied for the team lead in plus-minus at a +15 rating. In his third NHL season Edmundson saw an increased role in the lineup. His ice time increased from 17:59 in 2016-17 to 20:44 minutes per game last year. Despite finishing the season with a -1 rating, he was reliable and should play a similar role this season.
Goaltending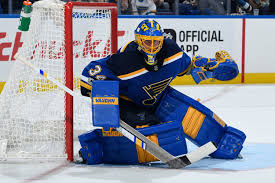 The Blues' biggest question mark this season will be in the crease. They lost backup goaltender Carter Hutton to Buffalo in free agency and have replaced him with Chad Johnson. Hutton had a great season backing up starter Jake Allen and was much of the reason St. Louis finished with the sixth least goals against in the NHL. In contrast to Hutton's year, Allen had arguably the weakest season of his career, posting a .906 save percentage and a 2.75 GAA in 59 games played. The Blues' hope this season he will be back to form and be able to put together a quality season.
Johnson struggled last year as well. He finished the year with the league's second worst save percentage (.891) and GAA (3.55) among all goaltenders who played at least 25 games. We note in this 2018 St. Louis Blues Season preview, that St. Louis will need both netminders to step up if they are going to make it back to the postseason.
2018-2019 St. Louis Blues Season Preview: Outlook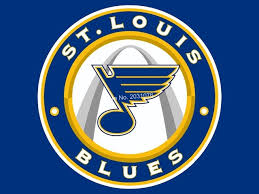 After the 2018 offseason, we've discovered in researching this 2018 St. Louis Blues Season preview, that the St. Louis Blues have come away looking like one of the most improved teams in the NHL. The acquisition of Ryan O'Reilly and Tyler Bozak give St. Louis one of the deepest groups of center-icemen. They have a very solid group of defensemen as well being led by Alex Pietrangelo. Goaltending seems to be the Blue's must unreliable position, but if Jake Allen can have a bounce back year St. Louis should have little problem making it back to the playoffs.
2018 St. Louis Blues Season Preview: Prediction
Record: 47-28-7=101 Points
Finish: 3rd in the Central Division
Links