NHL Previews
2018 Boston Bruins Season Preview
Bruins Are Solid Throughout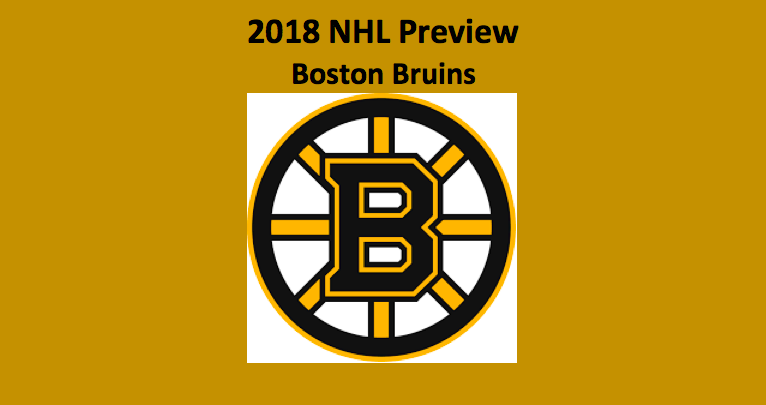 The Boston Bruins finished last season with 112 points, just one shy of the Atlantic Division lead. After winning a seven-game series against the Toronto Maple Leafs in the first round of the playoffs, they fell to the Tampa Bay Lightning in five contests. Compared to other teams, the Bruins have had a fairly quiet offseason. Our 2018 Boston Bruins Season Preview considers whether this lack of moves will affect their finish this year. Can they compete against teams in the Atlantic Division that have made major moves? How do they stack up against clubs in the Eastern Conference? Here's how these Bruins look.
Offense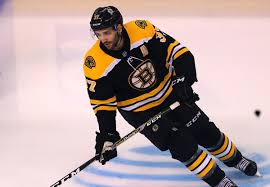 According to our 2018 Boston Bruins season preview, the Bruins should have no trouble scoring, being led by arguably the most effective line in the National Hockey League. The top unit of Brad Marchand, Patrice Bergeron, and David Pastrnak combined for a total of 228 points last year. Marchand was the team's leading scorer putting up 85 points in only 68 games played. His 1.25 points per game pace was tied for fourth in the NHL, and he likely would have cracked the 100-point mark if he didn't miss games to suspension or injury.
Pastrnak led Boston in goals, and was dominant in the postseason. The Czech winger had 35 goals and 45 assists during the regular season, along with 20 points in 12 playoff games. Pastrnak has quietly developed into an elite scoring talent and could have a very sneaky 40-goal season that flies under the radar in 2018-2019.
Effective Line
Bergeron missed a decent chunk of games to injury last season, but when healthy scored at almost a point per game pace. He had 30 goals and 33 assists in 64 contests, and earned his 7th consecutive Selke Trophy nomination. He finished the year with a +21 plus-minus rating and the sixth best faceoff percentage in the league, winning 57.3 percent of his draws. The Marchand-Pastrnak-Bergeron line looks to be one of the most effective units once again this season being able to both put up big numbers and play a defensively responsible game.
Depth
The Bruins have plenty of offensive depth behind their first line. The one major piece the B's have been searching for though is a talented scoring winger to play alongside David Krejci (17-27-44) on the team's second line. While rookie Jake DeBrusk (16-27-43) fit well on Krejci's left wing, it looks uncertain who will play on his right. They could possibly trade for a player to slot in on the second line, or coach Bruce Cassidy could fill the role with one of a few young players on the roster.
An obvious candidate would be Ryan Donato who suited up at the end of the year with the Bruins, after finishing his junior year at Harvard. Donato had 9 points in his 12 NHL games last year and is projected to have a solid rookie year this season. They could also look to Anders Bjork (4-8-12) or veteran David Backes (14-19-33) to fill the void on the second line.
Defense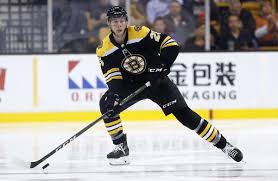 Boston comes into the season with 8 NHL ready defensemen, giving them one of the deeper bluelines in the league. Charlie McAvoy will look to build on a very solid rookie season last year. McAvoy played on the team's top pairing with Zdeno Chara, averaging 22:09 minutes per game and finishing the year with a +20 rating and 32 points in 63 games played. Chara look solid as well last year, leading the team with 22:54 minutes per game despite turning 41 last March.
Torey Krug has quietly become a premier offensive defenseman in the league. Krug finished eighth in scoring by defensemen last season, with 59 points in 76 games played. As a comparison, Perennial All-Star Drew Doughty had 60 points in 82 games played. Krug is excellent at quarterbacking Boston's powerplay, and is big reason why the Bruins were the fourth most effective team on the man advantage last year.
The Bruins' defense is rounded out by Matt Grzelcyk (3-12-15, +22), Brandon Carlo (0-6-6, +10), Kevin Miller (1-15-16, +16), and the newly acquired John Moore (7-11-18, +3), all of whom play slightly different styled games. With this depth and diverse group of defensemen, our 2018 Boston Bruins season preview finds that Boston has a blueline that should be able to match up with any in the NHL.
Goaltending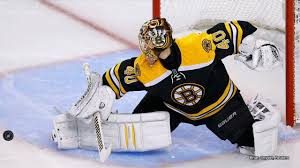 The Bruins have a very good tandem with an elite goaltender in Tuukka Rask, and the newly signed Jaroslav Halak. Rask played 54 games for the Bruins last year, and finished the year with a .917 save percentage and a 2.36 GAA. He routinely held the B's in games and looked like the best netminder in the league during the 21-game point-streak that he went on during the middle of the year. The one concern with Rask is that if used too much he can tail off at the end of the year. The addition of Halak will look to keep Rask's workload manageable.
Halak played 54 games as a member of the New York Islanders last season. His stat line was not very impressive (.908 save percentage, 3.19 GAA), but is definitely a solid backup option. With less games played, our 2018 Boston Bruins season preview believes he should see an increase in these numbers. Halak is a capable enough goaltender to give Rask proper rest during the season.
2018 Boston Bruins Season Preview: Outlook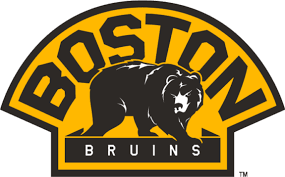 Overall Boston has one of the most complete teams in the NHL. In developing this 2018 Boston Bruins season preview, we found they have three offensive stars on their first line as well as a deep group of young talent. They have great goaltending and an insane amount of quality defensemen. The Bruins should have similar success to last season, and while Toronto and Tampa Bay will be more talked about this year, the Bruins can be expected to be just as impressive as their Atlantic Division counterparts.
2018 Boston Bruins Season Preview: Prediction
Record: 50-24-8 =108 Points
Finish: 3rd in the Atlantic Division
Links