NHL Previews
2018 Florida Panthers Season Preview
Can the Panthers Make the Postseason?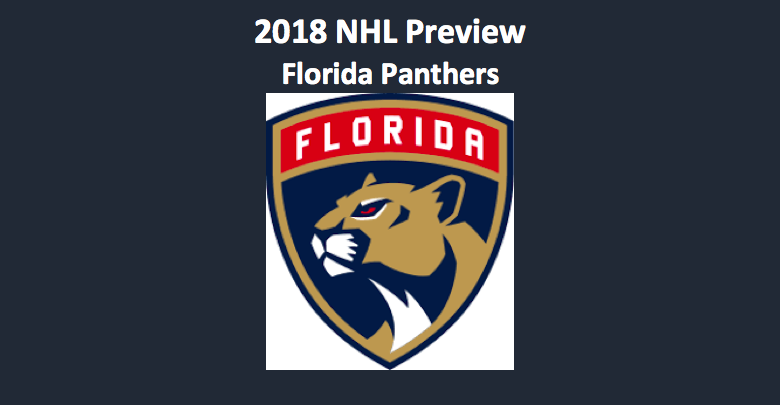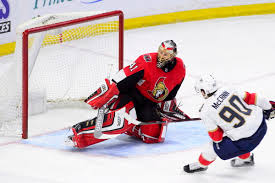 Although the Florida Panthers failed to make the playoffs at the end of the 2017-2018 regular season, there was a lot to be optimistic about. The Panthers missed the postseason by a single point. They did so after finishing the year on a five-game winning streak. At this point, Florida looks to have young talent that is ready to keep improving. Our 2018 Florida Panthers Season Preview examines whether the team is able to take the last step needed to make the playoffs this upcoming year.
Forwards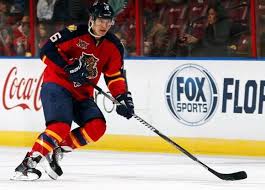 The Panthers have a very impressive group of top-six forwards led by Aleksander Barkov. Barkov usually fails to get the proper recognition for his talent and performance due to not playing in a major hockey market. The Finn led the team in scoring last season with 78 points 79 games and has to potential to put together a 30-goal season in 2018-2019. Behind Barkov on the depth chart at center is Vincent Trocheck who had a career year last season. Trocheck potted 31 goals and added 44 assists finishing second on the Panthers' in scoring for the 2017-2018 season. With Barkov and Trocheck Florida might have one of the better one-two punches at center in the NHL.
Wingers
Our 2018 Florida Panthers season preview notes that Florida also has a strong group of wingers who were bolstered even more In one of the more controversial offseason moves, when the Panthers added winger Mike Hoffman. Based on production and on ice talent, the move looks great for Florida. The question marks about Hoffman revolve more around is ability to fit into an NHL locker room after allegations came out regarding the winger's fiancee harassing star defenseman Erik Karlsson's wife in Ottawa. This situation eventually led to the Senators being forced to trade Hoffman, with him eventually ending up in Sunrise (after a quick three-hour stint with the San Jose Sharks).
Should Hoffman fit in well with the Panthers organization this move may end up being one of the best of the offseason. Hoffman has scored over 20 goals in each of his four full NHL seasons including 22 goals and 56 points last year. Jonathan Huberdeau (27-42-69), Evgenii Dadonov (28-37-65), and Nick Bjugstad (19-30-49) round out the top two lines for the Panthers. This plethora of wingers gives the Panthers lots of options to play with regarding line chemistry, with each possessing the ability to play a first or second line role for the club.
Solid Prospects
Florida also has a couple of high-end prospects waiting in the wing who may compete for a roster spot with Henrik Borgstörm and Owen Tippett both nearing NHL roles. Borgström went pro after finishing his sophomore season at Denver University where he finished fifth in scoring in the entire NCAA with 23 goals and 52 points. Tippett scored 36 goals and added 39 assists while playing for the Mississauga Steelheads of the OHL last season. Should either make the NHL this season, they have the potential to have very solid rookie campaigns.
Defensemen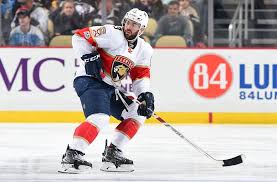 The Panthers look to have a fairly solid backend in the 2018-2019 season. Florida's defensemen are led by Boston, Massachusetts native Keith Yandle, who put up 56 points from the backend last season. Yandle logged 24:29 minutes per game, the most on the roster, while improving his plus-minus rating from -7 in 2016-2017 to +7 last season.
The other member of the team's top defensive pairing is former first overall pick Aaron Ekblad. We found in developing our 2018 Florida Panthers season preview that Ekblad made tremendous strides in terms of the defensive areas of his game last season. He hit career highs in takeaways with 40 and blocked shots with 121 while playing the entire 82 game slate. His improvement in the defensive aspects of his game can also be seen in the increase of his plus-minus rating. In the 2016-2017 season,
Ekblad had an abysmal -23 rating, but his defensive growth saw this rise to +9 this past year. His offensive stats also stayed fairly stable compared to years prior. He finished the season with 38 points and tied for fourth among NHL defensemen in goals with 16. Ekblad could definitely see his 23:23 minutes per game increase even further this upcoming season. Rounding out the Panther's defensemen are Mike Matheson (10-17-27, 21:20 TOI), Mark Pysyk (3-13-16), and Alex Petrovic (2-11-13).
Goaltending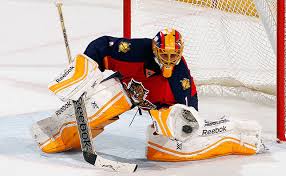 Florida has a solid tandem in the crease. Roberto Luongo is the projected starter should he stay healthy. The veteran netminder was limited to 35 games last season after being sidelined with multiple injuries over the course of the year. The 39-year-old showed that his age hasn't affect the standard of his play while healthy though. In his 35 games, he compiled a .929 save percentage, and a 2.47 GAA with a 18-11-2 record. His save percentage was third in the NHL among goaltenders who played over 25 games.
Backing up Luongo is James Reimer who ended up starting the most games for the Cats last season. Reimer played in 44 games and looked solid while Luongo was absent. He had a 2.99 GAA and a .913 save percentage in these appearances while posting four shutouts.
2018 Florida Panthers Season Preview: Overall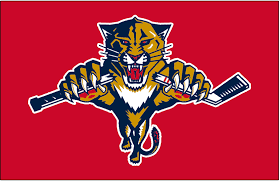 Our 2018 Florida Panthers season preview concludes noting that overall the Panthers look to be a very solid hockey club. The addition of Mike Hoffman, as well as the continued development of their young players make them look to be a playoff caliber team. The one thing standing in their way is the strength of the top half of the Atlantic Division. Boston, Tampa Bay, and Toronto all look better than the Panthers and it is likely that they will need to sneak into a Wild Card spot to make the postseason.
2018-2019 Florida Panthers Season Preview: Prediction
Record: 45-29-8= 98 Points
Finish: 4th in the Atlantic Division, 1st Wild Card spot
Links