NHL Previews
2018 Toronto Maple Leafs Season Preview
Leafs Are Looking Solid for This Season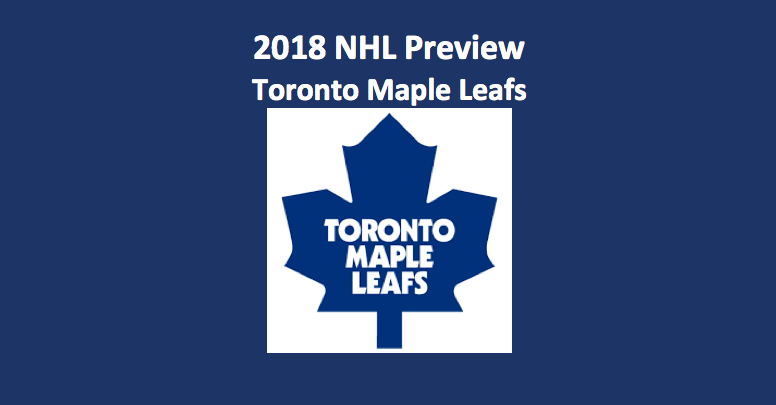 After finishing third in the Atlantic Division last season, The Toronto Maples Leafs fell to the Boston Bruins in the opening round of the playoffs of the 2018 playoffs. While they looked like a good team last year, they have made themselves legitimate Stanley Cup contenders over the offseason. Our 2018 Toronto Maple Leafs Season Preview shows how the club has geared up to be one of the best teams in the league. Which means they could make life difficult for solid Atlantic Division opponents such as Tampa Bay and Boston.
Forwards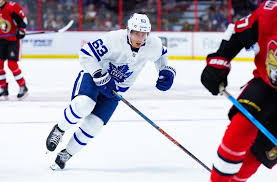 Toronto successfully made the biggest free agent signing in recent memory by locking up superstar center John Tavares to a seven year 77-million-dollar-deal. Tavares finished second on the New York Islanders roster with 84 points while playing in all 82 games last season. He has a career total of 621 points in 669 NHL games played over nine seasons.
His acquisition give the Maple Leafs arguably the best group of centers in the league even after losing Tyler Bozak (11-32-43) to St. Louis in free agency. Last year Auston Matthews finished second on the team in points and goals despite missing time due to injury, putting up 63 points and 34 goals in 62 games. He will make up arguably the best one-two punch down the middle of the ice in the NHL. Their projected third line center will be Nazem Kadri (32-23-55) who was fourth in team scoring last season. With Tavares and Matthews centering the team's first two lines, the Leafs will have the ability to create many mismatches against opposing teams.
Major Loss
Toronto's biggest departure this offseason was the loss of leading goal scorer James van Reimsdyk to Philadelphia. The winger had 36 goals and 54 points while missing only one game last season. Despite this, Leafs fans will still have good reason to be confident in their team's scoring ability as they return many other strong wingers. They have young wingers in Mitch Marner (22-47-69) and William Nylander (20-41-61). Each has been a heavy contributor since joining the league.
Plus, the Leafs include 38-year-old Patrick Marleau who scored 27 goals last year. Our 2018 Toronto Maple Leafs season preview notes that 22-year-old Kasperi Kapanen (7-2-9) who split time between the AHL and NHL last season has the potential to have a breakout year in the 2018-2019 season. He scored 12 goals and added 12 assists in 28 minor league games played last year.
Defense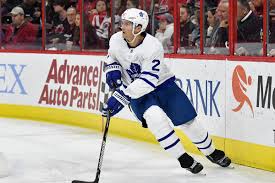 Toronto's core group of defensemen looks solid but not elite. They are led by Morgan Rielly and Jake Gardiner both of whom finished last season with 52 points. Gardiner was also the Leafs' leader in time on ice with an average of 22:32 minutes per game. Rielly averaged 21:36 minutes but could see a slight increase in usage next season.
Ron Hainsey and Nikita Zaitsev also had solid seasons last year. Hainsey finished second among the team's defensemen in plus-minus with at +12 rating in 80 contests. Zaitsev was limited to 60 games due to a lower body injury but was solid when healthy, eating 22:13 minutes of ice time per game and finishing the year with a +8 rating.
In creating our 2018 Toronto Maple Leafs season preview, we found that Toronto will likely look to give 21-year-old Travis Dermott more NHL time in the 2018-2019 season. Dermott split time last year between the Leafs and their Calder Cup winning AHL affiliate Toronto Marlies. While up with the NHL club he led their defensemen in plus-minus at +16 while adding 13 points in 37 games played.
Goaltending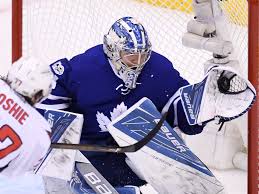 Toronto's most underrated asset may be Danish netminder Frederik Andersen. Andersen led the NHL in saves during his 2017-2018 campaign while posting a very respectable .918 save percentage. He was also fourth in wins with 38, trailing only the three goaltenders who were Vezina Trophy finalists last season. Our 2018 Toronto Maple Leafs season preview observes that Andersen has shown the ability to steal games. This goalie will give his team a chance to win almost every night.
Toronto has a few options for their backup position this upcoming season. They return their backup goaltender from last season Curtis McElhinney, who played in 18 games and had an impressive 2.14 GAA and .934 save percentage. They also have Garret Sparks, in their AHL affiliate who won the award for the AHL's "most outstanding goaltender" last year. He had a 1.79 GAA and a .936 save percentage with the Marlies. A third candidate for the backup role is Calvin Pickard, who split time Sparks in the AHL. He had a 0.918 save percentage and 2.31 GAA in 33 games played. Over the past four years Pickard has played in 87 NHL games as a member of both the Colorado Avalanche and Maple Leafs. He has a 2.78 GAA and 0.913 save percentage in his NHL career.
2018 Toronto Maple Leafs Seasons Preview: Outlook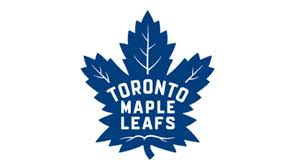 Signing John Tavares turned an already solid Maple Leafs club into a legitimate threat to win the Eastern Conference this year. Assuming Matthews stays healthy most of this year Toronto should have no trouble generating offense. Our 2018 Toronto Maple Leafs season preview finds that their weakest position on the team is their blue line and even their they are fairly solid. Andersen also is able to pick up any slack that their defensemen show. Overall the 2018-2019 Toronto Maple Leafs look to be one of the NHL's best teams this season.
2018 Toronto Maple Leafs Seasons Preview: Prediction
Record: 51-23-8=110 Points
Finish: 2nd in the Atlantic Division
Links