NHL Previews
2018 Winnipeg Jets Season Preview
Jets Have Best Team in Central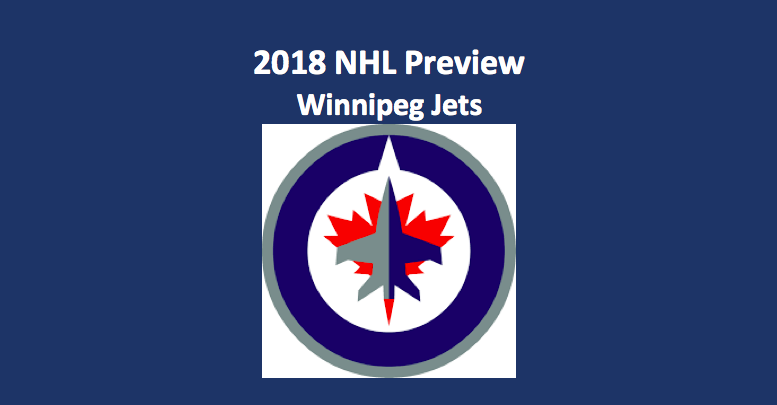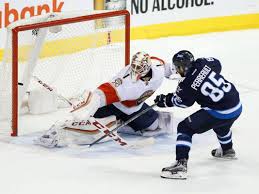 Despite losing in five games to the Western Conference Final Champion Vegas Golden Knights last year, the Central Division Winnipeg Jets had a very productive season. The team returns a squad that looks like a Cup contender. In 2017-2018, finished with the second-best regular season record. This year, the Jets return almost all of their key players. Our 2018 Winnipeg Jets Season Preview examines how successful the club will be this season.
Offense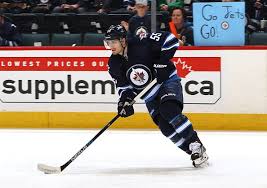 The Winnipeg Jets had absolutely no trouble scoring last season. Our 2018 Winnipeg Jets season preview notes, they should be expected to have similar ease putting the puck in the net this year. They have a variety of forwards who are all capable of scoring. Blake Wheeler was their point leader finishing the year with 91 points in 81 games. Wheeler's line was centered by Mark Scheifele last season and will likely be so again. Scheifele missed a little over 20 games to injury last season, but has been dominant when healthy. He scored at exactly a point per game pace last season, putting up 60 points in 60 games. He was even more dominant in the playoffs, scoring 14 goals and adding 6 assists in 17 postseason contests. Kyle Connor is the likely left wing for Jets' the first line. Connor had a very good rookie season last year, scoring 31 goals and 26 assists.
Patrik Laine finished second in the NHL in goals scored with 44. Entering his third NHL season at the age of 20, Laine looks just about ready to win himself the Rocket Richard Trophy. Laine has found a lot of chemistry playing on a line with Nikolaj Ehlers. In his third NHL season Ehlers had 29 goals and 31 assists. He will have a good chance to break the 30-goal plateau this year.
The Jets only big loss in the forward department was Paul Stastny, who they acquired at the trade deadline. Stastney seemed to fit in really well with the Jets, putting up 28 points in 36 regular season and playoff contests. Bryan Little centered the second line before Stastny trade, and is capable of playing the role again. Little had 43 points last season despite playing a third line role after for the last quarter of the year.
Defense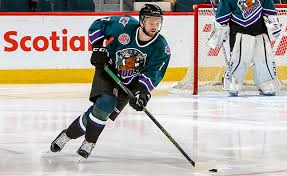 The Jets have a big, solid D-corps which is hard to play against. They are led by the massive Dustin Byfuglien. Byfuglien was a workhorse last season, logging 24:20 minutes per game. He was the team's leading scorer from the backend, finishing the year with 45 points in 69 games played. He was even more impressive in Winnipeg's playoff run, averaging 26:30 minutes per game and putting up 16 points in 17 games.
Our 2018 Winnipeg Jets season preview projects that Tyler Myers, Josh Morrissey, and Jacob Trouba will all play important roles this season. Myers, with his 6'8'' frame can play a terrific shutdown game while contributing to the offense as well. He finished last season with 36 points and a +9 plus-minus rating. Morrissey had 26 points and a +15 rating while averaging 20:27 minutes per game. Trouba saw the second most ice time on the team at 21:54 minutes per contest. He had 24 points in 55 games played.
Goaltending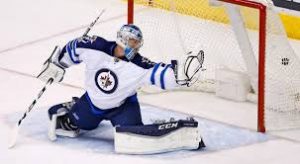 The Winnipeg Jets got a massive year out of goaltender Connor Hellebuyck. In his third NHL season, Hellebuyck finished second in Vezina Trophy voting for the league's top netminder. He set the record for wins in a single season by an American-born goaltender while tying Tampa's Andrei Vasilevskiy with 44 W's. He also finished the year with a .924 save percentage and 2.36 GAA while starting the fourth most games in the NHL. Hellebuyck's ability to start large numbers of games while maintaining a high level of play makes the Jets a shoo-in to finish near the top of the Western Conference.
Hellebuyck's backup, according to our research, is likely to be Laurent Brossoit. Brossoit has spent his young NHL career in a similar situation to the one he will be in this season. Over four years, he has played a total of 28 games for the Edmonton Oilers. He was in the backup role to Cam Talbot. Talbot is a similar workhorse goaltender who could play an entire NHL season by himself if need be. Brossoit doesn't have the most impressive stats, but should be serviceable as a backup this year. Last year he had a 3.25 GAA and a .883 save percentage in 14 games played while playing behind an Oilers lineup that allowed the third most scoring chances in the NHL. In contrast the Jets allowed the second least scoring chances against and the third least high danger chances against. Brossoit could definitely have more successful season playing behind Winnipeg's roster this season.
2018 Winnipeg Jets Season Preview: Outlook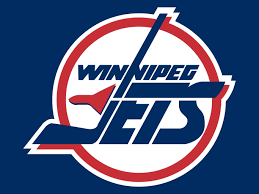 Our 2018 Winnipeg Jets season preview finds that the Winnipeg Jets look to have it all this season. Their offense could easily score the most in the NHL, while between a solid defensive core and Connor Hellebuyck in net, they could allow the least goals as well. The 2018-2019 Jets squad might be the strongest team in the entire league. Look for them to finish at the top of the Western Conference and make a strong playoff run after the regular season ends.
2018 Winnipeg Jets Season Preview: Prediction
Record: 54-20-8=116 Points
Finish: 1st in the Central Division
Links