NHL Previews
2018 Chicago Blackhawks Season Preview
Blackhawks Still Need to Address Weaknesses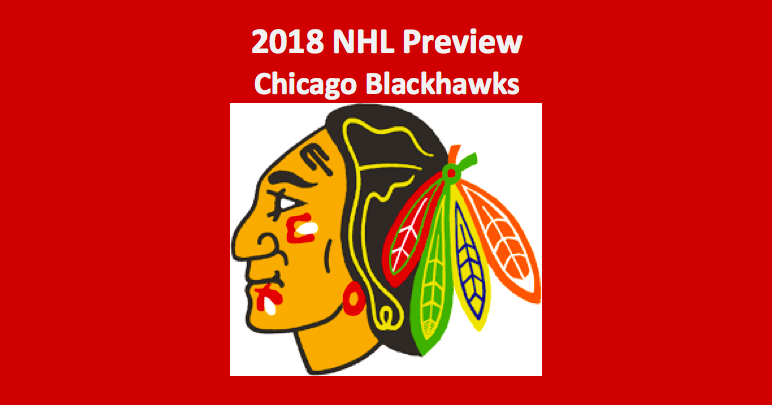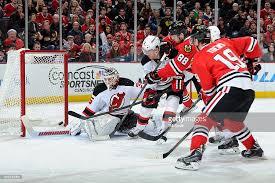 The 2017-2018 season was the Chicago Blackhawks' worst since 2006-2007. They failed to qualify for the playoffs for the first time since 2008, ending the year in the basement of the Western Conference. Their 76-point season was only better than six other NHL teams. Our 2018 Chicago Blackhawks season preview looks at if last year was a fluke or if the club's dynasty has run its course. In many ways, we see their Central Division fortunes as being in jeopardy.
Offense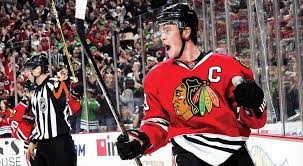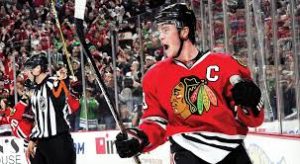 The Blackhawks offense didn't look as potent as it had been in the recent past. They went from scoring the ninth most goals in the NHL during the 2016-2017 to finishing 21st in goals last season. Our 2018 Chicago Blackhawks season preview notes that one could argue that Patrick Kane did not have his greatest season last year. He had his first season since 2011-2012 where he did not score at a point per game pace. He led the Hawks with 76 points last season but showed how much he is relied up to carry the club's goal scoring. If Chicago wants to make it back to the playoffs they will need Kane to produce more than he did in 2017-2018.
The Blackhawks did have a couple of young players that look to be developing into legitimate top-six forwards. Alex DeBrincat was a bright spot during a rough year for the Blackhawks. The rookie led the club in goals (28) and was second in points behind Kane (52). He should finish near the top of the club in goals and points once again in 2018-2019. Nick Schmaltz was the other young gun who had a solid season. In his second year, he finished tied with DeBrincat in points while finishing third on the club in goals with 21. Both DeBrincat and Schmaltz should assume large roles this year and will likely be near the top of the team in scoring again.
Brandon Saad and Jonathan Toews project to be key forwards. Saad is currently in his second stint as a Blackhawk after coming back in return for Artemi Panarin last summer. He had 18 goals and 17 assists last season. Toews currently looks to be past his prime but is still a top defensive forward in the NHL. He had 20 goals and 32 assists in 74 games played.
Defense
According to our 2018 Chicago Blackhawks season preview, the Blackhawks' D-corps is largely unimpressive. Duncan Keith is likely a future hall of famer but he is definitely on the downswing. He finished the 2017-2018 season with 31 points and a -29 plus-minus rating. Just a year prior he had 53 points and was +22 on the season. Chicago will need more out of Keith if they plan to make it back to the Stanley Cup Playoffs.
Brent Seabrook had a rough year as well. He was instrumental in the Blackhawks' three most recent Stanley Cup Victories but found himself as a healthy scratched at one point last year. He had 26 points on the year and saw his ice time decrease to 20:12 minutes per game, the lowest of his career since his rookie year.
After Keith and Seabrook Chicago's defense looks thin. No other returning D-man played more than 20 minutes a game, Jan Rutta was the closest to that mark playing 19:15 per night.
Erik Gustafsson was the only player on the backend to finish with a positive plus-minus (+1) but he only played 35 games last year. The Blackhawks did sign Brandon Manning, previously of the Philadelphia Flyers but he will likely slot in as a third pair defenseman. Overall Chicago's blue line looks to be one of the weakest in the NHL.
Goaltending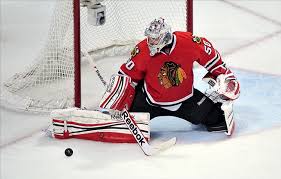 The Blackhawks have on the best goaltenders in the NHL, when he can stay healthy. Corey Crawford is arguably the most important piece of the team. He was injured for much of last season and his absence left a massive hole in the lineup. When healthy he was stellar, posting a 2.27 GAA and a .929 save percentage in 28 games played. His backups had trouble replicating this level of play leading to the Blackhawks allowing the ninth most goals in the NHL. He has had other injury problems during his career, but is he can start the majority of the games for Chicago it will be a large help to the club.
Crawford's backup is slated to be Cam Ward who was picked up in free agency. Ward had a rough season as a member of the Carolina Hurricanes last year. He had a 2.73 GAA and a .906 save percentage for a team that finished last in team save percentage. He should be serviceable as a backup. However, our 2018 Chicago Blackhawks season preview finds if Crawford goes down for an extended period of time the Blackhawks will have a rough season ahead of them.
2018 Chicago Blackhawks Season Preview: Outlook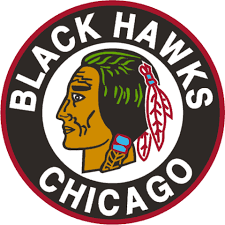 Last season the Blackhawks looked nothing like the franchise that has won three Stanley Cups since 2010. They lacked scoring punch, and their defense looked lackluster. Our 2018 Chicago Blackhawks season preview acknowledges that the absence of their starting netminder really exposed the weakness in their lineup. None of those weaknesses were addressed this offseason. Consequently, with the strength of the Western Conference, the Blackhawks are likely to find themselves near the bottom of the Central Division. That is unless Corey Crawford can stay healthy and steal a number of games this year.
2018 Chicago Blackhawks Season Preview: Prediction
Record:34-41-7=75 Points
Finish: 7th in the Central Division
Links