NHL Previews
2018 Vegas Golden Knights Season Preview
Vegas Could Make Second-Straight Playoff Appearance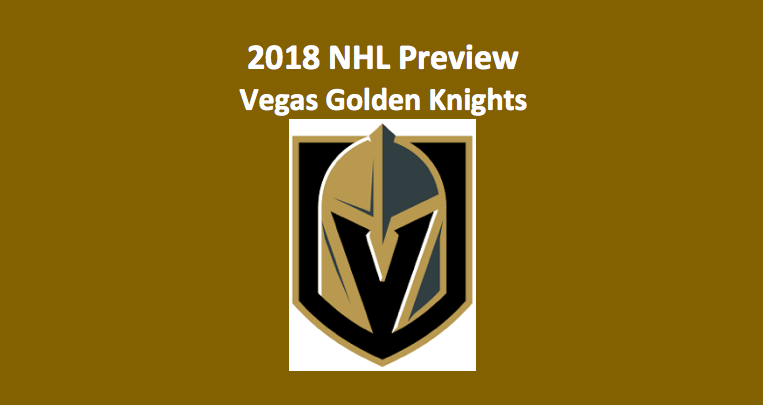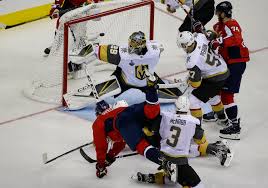 The Vegas Golden Knights were the biggest surprise of last year. In their inaugural season, the Knights finished first in the Pacific Division and were able to make a run to the Stanley Cup Final before losing to the Washington Capitals in five games. Our 2018 Vegas Golden Knights Season Preview breaks down whether the they will be any less effective in their second year of existence. One thing is certain. This hockey team will be competitive once again.
Offense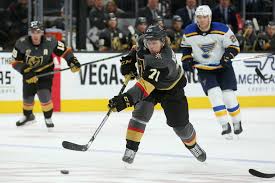 William Karlsson was arguably the biggest surprise on a Vegas team that defied expectations. He was essentially given away for free in the expansion draft. Vegas actually got a first and a second-round pick from Columbus if they promised to take Karlsson. He went on to have a 43-goal, 78-point season where he led the NHL in plus-minus (+49). They also got productive seasons from former Panthers Jonathan Marchessault and Reilly Smith. Much like Karlsson, Vegas got this pair of forwards at a discount in the expansion draft. The Panthers traded Smith to the Golden Knights in exchange for them selecting Marchessault. They had 75 and 60 points respectively, playing on the team's top line with Karlsson.
Departures
Our 2018 Vegas Golden Knights season preview found that Vegas' biggest offseason departure was David Perron. Perron finished third on the Golden Knights in scoring last season, putting up 66 points. They also lost sniper James Neal to free agency. Neal had 25 goals and 44 points for the club. They will hope that Alex Tuch will continue his development and pick up scoring that has left the team. Tuch had 37 points last season as a rookie.
The Knights also added Max Pacioretty in a trade with the Montreal Canadiens. Pacioretty (17-20-37) had a rough year last season, finishing the year with 30 points less than he had in 2016-2017. He missed a good chunk of the season to injuries and if healthy still has the potential to be a 30+ goal scorer. Before last season the ex-Montreal captain had four straight seasons where he broke the 30-goal mark, while missing a total of 12 games in that time frame.
Depth at Center
Despite the losses on the wings, our 2018 Vegas Golden Knights season preview finds the Golden Knights depth at center now looks elite. The signing of Paul Stastny, gives the Knights a great player to play behind Karlsson in the lineup. Stastney had 53 points as a member of both the St. Louis Blues and the Winnipeg Jets last season. Erik Haula will be the team's third center. Haula (29-26-55) has the talent to play a second line role, and likely would have if Vegas failed to acquire Stastney. While the Knights top six-forwards will look different this season, They should see little difference in the effectiveness to win games.
Defense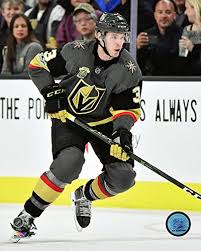 Vegas still lacks a star-powered defenseman but their blueline looks solid. They return Colin Miller, who had 41 points last season. It shouldn't be a surprise to see Miller put up around 50 points this season. He is entering his prime at the age of 25, and owns a rocket of a shot from the point. Miller could improve his defensive game this season. Our 2018 Vegas Golden Knights season preview projects that he is capable of quarterbacking the team's powerplay and providing offense from the backend.
Nate Schmidt and Shea Theodore also project to be major role players for the Golden Knights this season. Schmidt led the team in time on ice at 22:14 minutes per game, while adding 36 points. He also finished the year with a plus-minus rating of +19. Unfortunately Nate Schmidt will miss the first 20 games of the season due to a controversial violation of the League's Performance Enhancing Substance Abuse Program. Theodore will likely be tasked with picking up a lot of the Schmidt's minutes while he is gone. He had 29 points on the year but really flourished at the end of the season and in the playoffs. In the team's run the Cup Final, he averaged 21:48 minutes per game and added 10 points in 20 games played.
Vegas' defense will be rounded out by Brayden McNabb, and Veteran Deryk Engelland. Both averaged over 20 minutes per game last season. Engelland had 23 points on the year while McNabb finished with the best plus-minus of Vegas' defensemen at +26.
Goaltending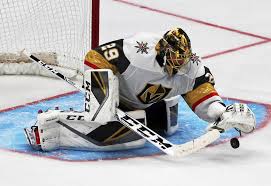 Marc-Andre Fleury saw revitalization of his career last year. Despite missing 25 early season games to a concussion he saw time in 46 contests. He had a stellar 2.24 GAA and a .927 save percentage. In reviewing his performance last year, our 2018 Vegas Golden Knights season preview team found that Fleury was just as impressive in the playoffs. The netminder put up identical numbers in the team's 20 games and was the biggest reason Vegas was able to make it to the finals.
Malcolm Subban will backup Fleury for the second straight season. He saw time in 22 contests, putting up a .910 save percentage and a 2.68 GAA after being claimed off waivers at the beginning of the year. Like Fleury, Subban had injury troubles during the year. He looked like he had found his footing in the NHL though and will be a solid backup this year if he can stay healthy.
2018 Vegas Golden Knights Season Preview: Outlook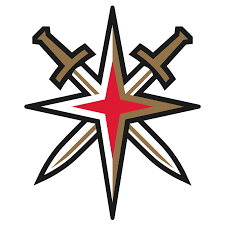 Despite losing two of their higher scoring wingers in the offseason, the Golden Knights don't look any less impressive on paper. The addition of Paul Stastny gives them a trio at center that is just as good as almost any in the NHL. They didn't suffer any major losses on their blueline, and Fleury s coming off of an elite season.
Our 2018 Vegas Golden Knights season preview projects that there is little reason for the Golden Knights to miss a second straight playoff appearance.
2018 Vegas Golden Knights Season Preview: Prediction
Record: 47-29-6=100 Points
Finish:4th in the Pacific Division, 1st Wild Card