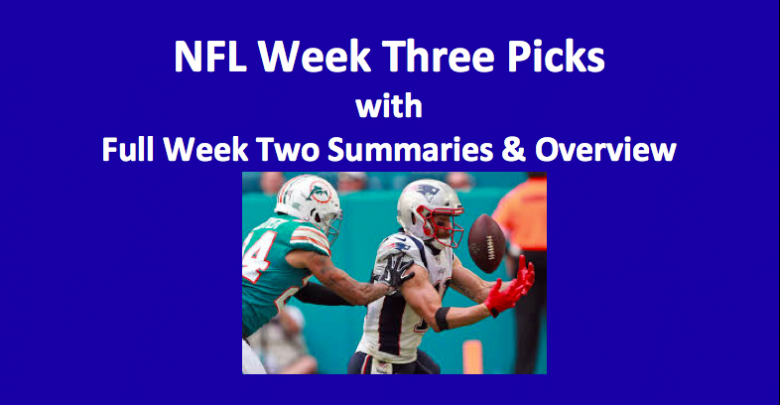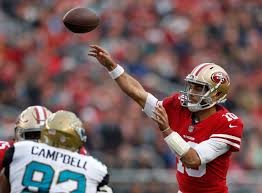 Our NFL Week Three picks provides sports bettors quick bets based on current team situations and matchups. In creating NFL Week Three picks we've recapped Week Two to put each team in perspective and then focused on what we find are the top five best bets for Sunday, September 22, 2019. Of course, every week of the NFL is filled with surprises. Thus, what should be a blowout could end up in an upset and what appears to be a close contest could result in a run away victory for one football team.
Along with these down and dirty NFL Week Three picks, today and every Sunday, Betting Brain offers free picks that involve extended and deep analysis. Also, check this website periodically throughout the week for fantastic sports betting opportunities.  In doing so, make sure to use our in-depth analysis all 32 NFL teams for the 2019 season. Each of our analytical articles offers essential and important statistics, facts, and insights.
NFL Week Three Picks – AFC Roundup
NFL Week Three Picks – NFC Roundup
NFL Week Three Pick  – Quick Predictions
Our NFL Week Three picks offers five quick predictions. Along with this NFL Week Three picks article, remember that we also offer premium free pro football picks each and every week as well as free NCAAF previews and predictions. You can check NFL standings going into Week Three here.
Cincinnati @ Buffalo at 1:00 pm – The Bills are on a roll and the Bengals are struggling. Take Buffalo at -6.0.
New England @ NY Jets at 1:00 pm – The Pats are -21. We see no reason to not take explosive New England versus the hapless Jets. Bet the Patriots as three TD favorites.
Miami @ Dallas at 1:00 pm – One of the best teams in the NFC meet one of the worst in the NFL. Bet the Cowboys at -21.5.
Pittsburgh @ San Francisco at 4:25 pm – We like the Garropollo-led Niners at -6.5.
New Orleans @ Seattle at 4:25 pm – Brees is out, but the Saints still have a good team. The Hawks are at home. The spread is -4.5 or 5.0 with the Seahawks being favored. We're tasking New Orleans at +5.0.