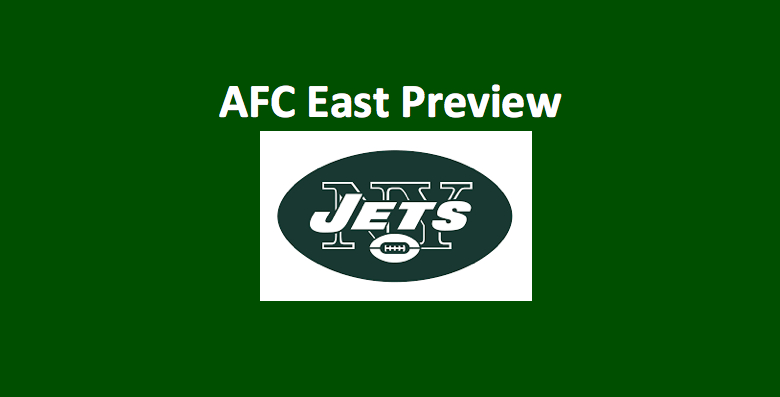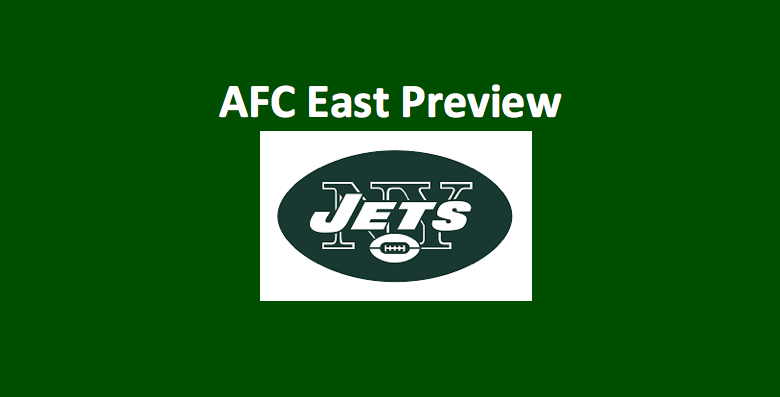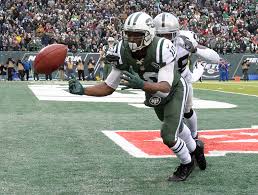 Our AFC East New York Jets Preview 2019 notes that this team has missed the playoffs eight straight years. This New York Jets Preview 2019 recounts that in the last three seasons this team has gone 5-11, 5-11, and 4-12. In comes a new head coach, Adam Gase (23-26 Overall, 0-1 Postseason). Gase, who got fired after three seasons with Miami, brings just about a whole new crew with him. Gase will handle the offense, Gregg Williams the defense, and Brant Boyer, who has been with the Jets for three seasons, special teams. Like many teams that finished with losing records, the Jets were weak on both sides of the ball.
New York Jets Preview 2019 – Team
The last time the Jets made the playoffs was 2010 when they posted a mark of 11-5. Since then, they have recorded one winning season. That was in 2015 when they went 10-6. Can this team actually get back on the winning side of the ledger? If they are able to do so, it would be a monumental improvement. Four more wins are not easy to attain in this league. To get tjis team past eight wins, our New York Jets Preview 2019 notes that Gase and his team will certainly have to work a few minor miracles.
New York – Offense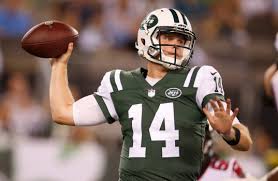 The New York Jets averaged 20.8 PPG (23rd). They ranked 25th in passing yards (197.8 YPG), 26th in rushing yards (101.4 YPG), and 29th in total yards (299.2 YPG). In third-down conversions, the NY Jets tied for 29th (32%), while they tied for 12th in sacks allowed (37).
Sam Darnold (414 REC, 239 COMP, 2865 YDs, 17 TDs, 15 INTs) returns for a second season. If he can develop better field vision and cut back on the number of picks he tosses, Darnold will be a winner. Trevor Siemian, who started 24 games in Denver, backs up. RB LeVeon Bell, who sat out 2018, joins the team. Bell is a patient, smart, and quick. RB Ty Montgomery, who's battled injuries and seen limited action with Baltimore and Green Bay, is second in line. WR Jamison Crowder (28 REC, 388 YDs, 13.4 AVG, 2 TDs), who saw limited action due to injury, comes from Washington as a free agent. Jets' top receiver Robby Anderson (50 REC, 752 YDs, 15.0 AVG, 6 TDs) brings quickness and speed. Pro Bowl left guard Kelechi Osemele joins the team in a trade with Oakland. He upgrades what is already a fine unit.
Jets – Defense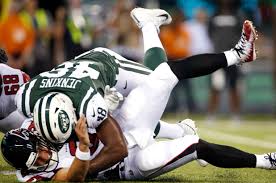 Our New York Jets Preview 2019 notes that the Jets allowed 27.6 PPG (29th). The teams PF/PA differential was -6.8. Total defensive yards allowed came in at 380.4 PG (25th). The defense was ranked 26th in rushing yards given up (126.3 PG) and 24th in passing yards allowed (254.1 PG). Their turnover differential of -10 ranked 27th. The Jet defense garnered 13 picks (T-15th) and 39 sacks (T-16th).
The D-line is fearsome and includes sack leader DE Henry Anderson (7 SCKs). Veteran NT Steve McLendon is solid and DE Leonard Williams (5 SCKs) is big but agile. LB C.J. Mosely (105 TKLs) comes to the Jets from Baltimore via free agency. He's a major addition. In five seasons with the Ravens, Mosely averaged 116 tackles per season. Corner Trumaine Johnson (4 INTs) is the anchor for the secondary.
Special Teams
Although his accuracy is questionable, punter Lachlan Edwards placed just 28.05% within the 20-yard line, he does possess a strong leg. Lachlan averaged 45.9 YPP on punts and netted 40.8 YPP. Rookie PK Kaare Vedvik (Marshall), who comes from Norway, joins the team. Trenton Cannon brings back kicks and Braxton Berrios handles punts. Long snapper Thomas Hennessey, who is exceptionally solid in snapping and on coverage, returns for his third NFL season.
New York Jets Preview 2019 – Prediction
Our New York Jets Preview 2019 notes that this team is capable of winning more games than it loses. There have been some sound improvements on both sides of the ball, there's a new coaching staff, and Darnold should make fewer mistakes than he did last in his first season. He could be the franchise quarterback this team has been looking for. In 2019, this team should show improvement.
Our Ratings
Quarterbacks – 6.8
Running Backs – 8.4
Receivers – 7.8
Offensive Linemen – 7.8
Defensive Linemen – 8.3
Linebackers – 7.2
Secondary – 7.1
Special Teams – 6.5
Coaching – 7.8
AFC East New York Jets Preview 2019 – Projection
New York Jets Second in AFC East
LINKS