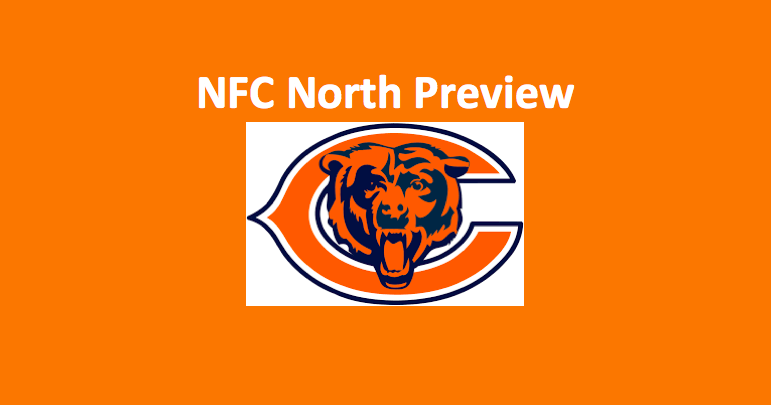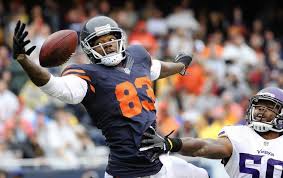 Our NFC North Chicago Bears Preview 2019 predictions see this team as being the top of the division. This Chicago Bears Preview 2019 notes that prior to last season, this team had not been to the playoffs since 2010 when they went 11-5-0, finishing first in the division. Last season, the Bears were 12-4-0, which was their best mark since they finished 13-3-0 in 2006. Head coach Matt Nagy (12-4 Chicago and Overall, 0-1 Postseason) had a fine first season with the Bears and as a NFL head coach. Nagy and OC Mark Helfrich are looking to expand the versatility of the offensive and gain larger chunks of yardage. Chuck Pagano, former head coach for the Colts with 17 years of pro experience, will run what may be the best defense in the NFL.
Chicago Bears Preview 2019 – Team
In 2016 and 2017, the Bears won three and five games respectively. Last season, they made the playoffs, losing 15-16 to the Philadelphia Eagles. On offense, QB Mitchell Trubisky (434 ATT, 289 COMP, 3223 YDs, 24 TDs, 12 INTs) has shown solid progress. However, he needs to make more progress this season. The defense is tough on both the pass and run. They proved last season that they can win games. Once again, we expect them to be solid.
Chicago – Offense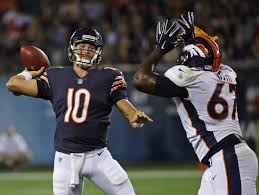 Our Chicago Bears Preview 2019 finds that Chicago's pass attack, which ranked 21st (222.8 YPG), was less than adequate while the rushing game, ranked 11th (121.1 YPG), served the team a bit better. The Bears were 21st in overall yardage with 343.9 YPG and ninth in points with 26.3 per game. They allowed just 33 sacks (T-8th) while posting a 41% third-down percentage (T-10th).
Trubisky looks to improve on his downfield throwing accuracy as well as his ability to read defenses prior to the snap. The good news is, as we've noted, he has improved. In 2017, the Bears ranked 25th in yards per pass attempt (6.5). In 2018, that improved to 17th (7.3). Will Cordarrelle, who's versatile enough to play wideout and running back, joins the team from New England. He could be a major asset. He joins another dual threat, Tarik Cohen (71 REC, 725 YDs, 10.2 AVG, 5 TDs). Along with his reception stats, Cohen posted 99 rush attempts for 444 yards and three scores. He averaged 4.5 YPA. RB Jordan Howard and his 935 yards and nine scores is gone. The pass catching group includes TE Trey Burton (54 REC, 569 YDs, 10.5 AVG, 6 TDs) and WR Tayler Gabriel (67 REC, 688 YDs, 10.3 AVG, 2 TDs).
Bears – Defense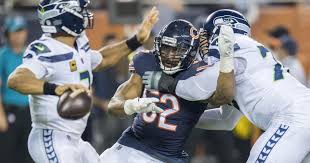 Chicago's defense led the NFL in numerous categories. The Bear D was first in scoring (17.7 PPG), rushing (80.0 YPG), and interceptions (27). Chicago ranked third in total yards allowed (299.7 PG), seventh in passing (219.7 PG), and tied for third in sacks (50). Their +12 turnover differential earned them third in the NFL and second in the NFC.
The line is solid and includes tackle Akiem Hicks, who was second on Chicago in sacks (7.5). He could push that stat into double-digits. NT Eddie Goldman has a penchant for collapsing the pocket, while tackle Bilal Nicholas can become a major pass rusher. The LB unit is one of the best in the NFL. Explosive OLB Khalil Mack, who led the team with 12.5 sacks, is always a threat. ILB Roquan Smith (121 TKLs, 5.9 SCKs) is valuable on the blitz. ILB Danny Trevathan (102 TKLs), an eight-year vet, serves as their leader. The secondary loses some fine defenders to free agency. Still, veteran safety Ha Ha Clinton- Dix, who over five years has 14 INTs but saw productivity drop off last season, comes to the Bears on a one-year contract. All Pro safety Eddie Jackson (6 INTs) and corner Kyle Fuller (7 INTs) anchor the D-backs.
Special Teams
Our Chicago Bears Preview 2019 observes that this team has a major need when it comes to kicking. Last season Cody Parkey (42-45 XP, 23-30 FG) missed two field goals in the playoff game against Philadelphia. That sealed his fate. There's been a major competition to find a competent placekicker. In 2018, usually reliable punter Pat O'Donnell and long snapper Patrick Scales suffered inconsistencies. They're both back with new contracts and are expected to be back to form. Patterson will be this team's primary return man. He's a TD threat. Coverage units must replace gunner Josh Bellamy and his protector Benny Cunningham.
Chicago Bears Preview 2019 – Prediction
Our Chicago Bears Preview 2019 observes that this team should be able to take down Washington, Denver, and the NY Giants. But they also have to face Dallas, Kansas City, Philadelphia, and the LA Rams. Those teams will certainly test their defense. The Bears need their offense to generate more high-yardage plays, and that burden has to be shared by the running and passing games. Patterson will be used on the ground, and through the air, Trubisky is expected to become more adept at the long ball.
Our Ratings
Quarterbacks – 7.4
Running Backs – 7.1
Receivers – 7.5
Offensive Linemen – 7.3
Defensive Linemen – 8.7
Linebackers – 9.7
Secondary – 8.2
Special Teams – 8.8
Coaching – 8.3
NFC North Chicago Bears Preview 2019 – Projection
Chicago Bears First in NFC North
LINKS