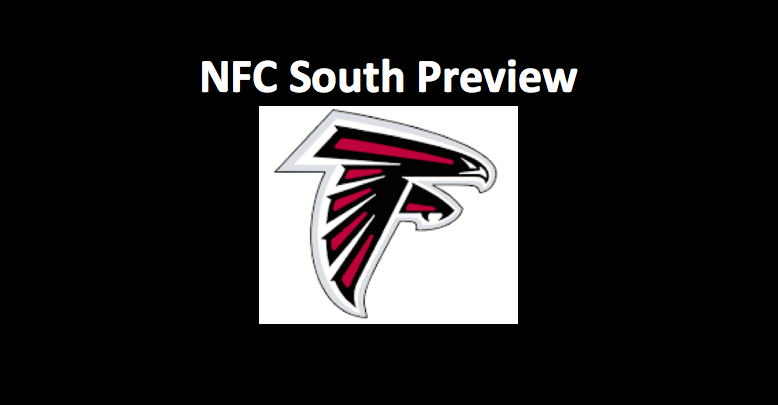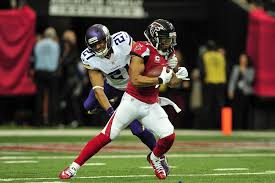 Our NFC South Atlanta Falcons Preview 2019 observes that this team faces many challenges. This Atlanta Falcons Preview 2019 sees this team as struggling to get back to the postseason. In 2016, Atlanta won 13 games, took the NFC title, and then lost the Super Bowl to the New England Patriots, as the Falcons fell apart in the second half. In 2017, Atlanta earned a wildcard berth, and in 2018, with just seven wins, they missed the playoffs. Head coach Dan Quinn (39-30 Atlanta & Overall, 3-2 Postseason) returns for his fifth season as Atlanta's man at the helm. After firing Marquand Manuel as DC, Quinn runs the defense in 2019, while Dirk Koetter, who was with this team as OC from 2012-2014, returns to the team as their new offensive coordinator.
Atlanta Falcons Preview 2019 – Team
The big question for this team is upfront on offense. The line allowed 108 QBHs and 42 sacks last season, exposing QB Matt Ryan (608 ATT, 422 COMP, 4924 YDs, 35 TDs, 7 INTs) to a slew of challenges. Our Atlanta Falcons Preview 2019 notes that the Falcons have addressed the issue, but have they found real solutions? Last season, the defense suffered numerous injuries, which diminished their effectiveness. We expect more from them in 2019.
Atlanta – Offense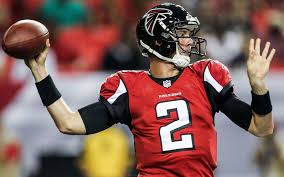 The pass attack ranked fourth (290.8 YPG), while the ground game was 27th (98.3 YPG). Despite being ranked sixth overall with 389.1 YPG in offense, the lack of a balanced attack hurt the Falcons. At 45%, they were solid on third-down conversions (T-4th) and 10th in points per game with 25.9 PG. Their 42 sacks allowed ranked 20th in the NFL. Our Atlanta Falcons Preview 2019 notes that Atlanta must do better on the frontline in terms of aiding the rush attack and protecting the quarterback.
Pocket passer Ryan is as solid as any NFL QB. He does have a deep and talented receiving unit, including wideouts Julio Jones (113 REC, 1677 YDs, 14.8 AVG, 8 TDs) and Calvin Ridley (64 REC, 821 YDs, 12.8 AVG, 10 TDs) and TE Austin Hooper (71 REC, 660 YDs, 9.3 AVG, 4 TDs). Plus, there's WR Mohamed Sanu (66 REC, 838 YDs, 12.7 AVG, 4 TDs). The rush attack needs gas and once again Atlanta will ask Devonta Freeman to do the job. After two productive 1,000-plus-yard seasons in 2015 and 2016, Freeman has battle injuries, playing in 14 games in 2017 and just two last season. RB Ito Smith (90 ATT, 315 YDs, 3.5 AVG, 4 TDs) showed promise in his rookie season before being sidelined in the final two games. The O-line's been upgraded, and center Alex Mack, an iron man, returns.
Falcons – Defense
In 2018, defense was a huge issue for this team. Total defense yards allowed per game came in at 384.5, which was 28th in the league. They were 27th versus the pass (259.6 YPG) and 25th against the rush (124.9 YPG). What made things worse for this team was all of those yards translated into 26.4 PPG (25th), giving the Falcons a PF/PA differential of -0.5. They tied for 22nd in sacks (37), but Atlanta did grab 15 picks (T-9th). The team's turnover differential of +1 tied them for 15th.
On the line, tackle Grady Jarrett (6 SCKs) offers quickness and the ability to disrupt offenses. He's a rising star, while end Vic Beasley Jr. shows untapped potential and tackle Jack Crawford (6 SCKs) is solid versus the rush. The LB unit is one of the finest in the league. OLB De'Vondre Campbell, a sound and versatile performer, led the team with 94 tackles while Foyesade Oluokun, who was second with 91 bring downs, was a major contributor. Despite injuries Deion Jones (2 INTs) worked to create stability amongst the group. In the secondary, safety Damontae Kazee (7 INTs, 82 TKLs) impressed. He's at corner this season. Corner Isiah Oliver offers speed and agility, while safety Keanu Neal is back and healthy after missing most of last season.
Special Teams
Here's news for you, after cutting veteran PK Matt Bryant (33-35 XP, 20-21 FG), the Falcons resigned him on August 31 to a one-year deal. Giorgio Tavecchio was supposed to take over the kicking spot, but he missed five field goals in the preseason. The Falcons also tried veteran Blair Walsh, who had one preseason attempt blocked and missed numerous shots in practice. Punter Matt Bosher, who averaged 45.5 YPP in 2018, returns. Accurate long snapper Josh Harris is back while Kenjon Barner brings back kicks and punts.
Atlanta Falcons Preview 2019 – Prediction
The first two games of this season will be a proving ground for this team as they battle Minnesota on September 8 and Philadelphia on September 15. Our Atlanta Falcons Preview 2019 notes that if this team can perform well against those two teams, they could be in for a winning season. And, yes, they may have a shot at the postseason. But that won't be easy in a division that includes New Orleans and Carolina.
Our Ratings
Quarterbacks – 8.7
Running Backs – 7.2
Receivers – 8.2
Offensive Linemen – 6.5
Defensive Linemen – 7.1
Linebackers – 8.4
Secondary – 7.4
Special Teams – 6.2
Coaching – 7.4
NFC South Atlanta Falcons Preview 2019 – Projection
Atlanta Falcons Third in NFC South
LINKS