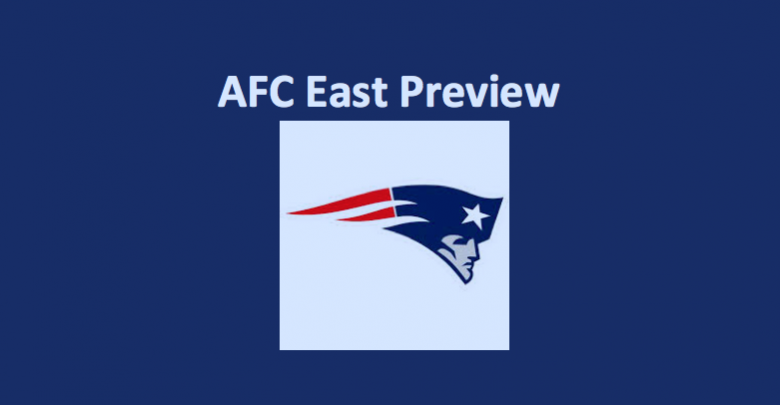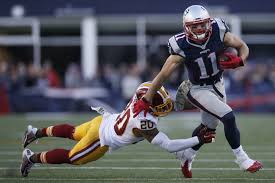 Our AFC East New England Patriots Preview 2019 prediction envisions the Pats as taking first again. However, our New England Patriots Preview 2019 also sees this division getting more and more competitive. Much of this season, as has been the case for the past 19 years or so, will depend upon how well Tom Brady and Bill Belichick perform as a team. As usual, the Pats have had to replace numerous assistants and coordinators, as other teams continue gobble up Belichick protégés. But we expect the coaching staff to be extremely competent, the players to be disciplined, and Brady to be the consummate leader on and off the field.
New England Patriots Preview 2019 – Team
In the past five seasons, the Patriots have won three Super Bowls. They have been to four. Since 2003, the Pats have missed the playoffs once. We expect they will make it into the postseason again. How dominant has coach Bill Belichick been? One more Super Bowl win and he'll possess more league titles than any other coach. This season, he'll be without DC Brian Flores, who went to Miami to coach. But that should not affect this team much, as Belichick is the brain behind New England's constantly developing defense.
New England – Offense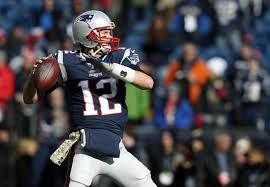 The Pats put the eighth-ranked pass attack on the field, as they averaged 266.1 YPG. At the same time, their rush attack ranked fifth (127.3 YPG). Their total offense ranked fifth with 393.4 YPG. Our New England Patriots Preview 2019 notes that the O-line did a good job protecting Brady, as they gave up 21 sacks (3rd). The Patriots tied for 10th in third-down conversions (41%). New England averaged 27.2 PPG (4th).
Although QB Tom Brady (570 ATT, 375 COMP, 4355 YDs, 29 TDs, 11 INTs) is not passing as much as he used, he's still tossing the ball a lot. Julian Edelman (74 REC, 850 YDs, 11.5 AVG, 6 TDs) is his favorite target. Of course, the Patriots will be without retired TE Rob Gronkowski. However, New England may have made a major score when they picked up WR Antonio Brown (104 REC, 1297 YDs, 12.5 AVG, 15 TDs) after the Raiders let him go on September 7. If Brown can conform to being a Patriot, this can be a marriage made in heaven. RB Sony Michel (209 ATT, 931 YDs, 4.5 AVG, 6 TDs) impressed last season and is the top rusher. James White (94 ATT, 425 YDs, 4.5 AVG, 5 TDs) is back as the second man in. The O-line is a work in progress, but should be solid.
Patriots – Defense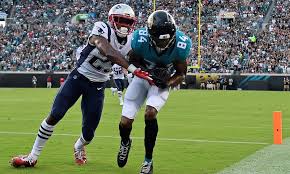 Our New England Patriots Preview 2019 notes that this team allowed opponents 20.3 PPG (7th). They grabbed 18 picks (T-3rd) but made only 30 sacks (T-30th). They were +10 in turnover differential (5th). The Patriots were better versus the run, allowing 112.7 YPG (11th), than the pass, giving up 246.4 YPG (22nd). The 359.1 total yards they allowed ranked 21st.
The Patriots tend to give up yards but not points. On the line. Veteran Michael Bennett (34 TKLs, 9 SCKs) replaces Trey Flowers. He's an upgrade. Dont'a Hightower (45 TKLs, 1 INT) and Kyle Van Noy (92 TKLs, 3.5 SCKs) are the top performers on the linebacking unit. All Pro corner Stephon Gilmore (45 TKLs, 2 INTs, 20 PD) is the lynchpin in the secondary. Jason McCourty (70 TKLs, 1 INT, 10 PD) is solid in the other corner. Patrick Chung and Devin McCourty are premium safeties.
Special Teams
Rookie punter Jake Bailey (Stanford) takes over for six-year vet Ryan Allen. Allen struggled last season netting 39.5 YPP. Placekicker Stephen Gostkowski (49-50 XP, 27-32 FG), who's been in the NFL 12 seasons, offers an accurate and powerful leg. Long snapper Joe Cardona is solid. Julian Edelman returns punts and Matthew Slater kickoffs.
New England Patriots Preview 2019 – Prediction
The fact is the Patriots have a relatively easy schedule. They open against Pittsburgh and play an up and coming Cleveland squad as well as Dallas and Kansas City. Plus, the Jets look good. But, still, our New England Patriots Preview 2019 sees this team as winning 12 to 14 games and, once again, earning a playoff bye as they work their way through the postseason. That is, if New England can find some receivers and running back who can get the job done. The addition of Brown could be one of the answers they have been looking for.
Our Ratings
Quarterbacks – 9.8
Running Backs – 7.8
Receivers – 9.0
Offensive Linemen – 7.8
Defensive Linemen – 6.0
Linebackers – 7.3
Secondary – 8.4
Special Teams – 7.9
Coaching – 9.9
AFC East New England Patriots Preview 2019 – Projection
New England Patriots First in AFC East
LINKS