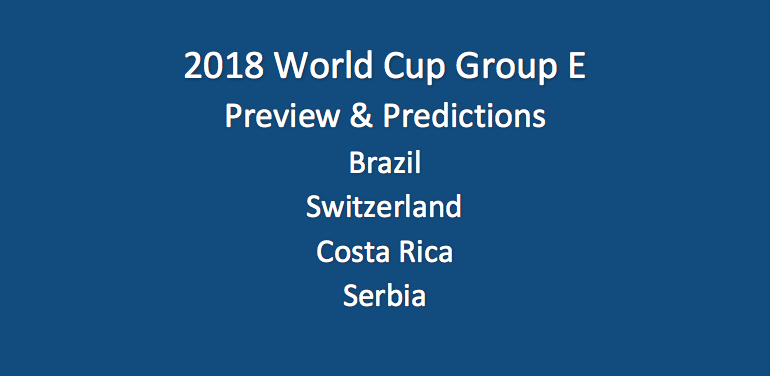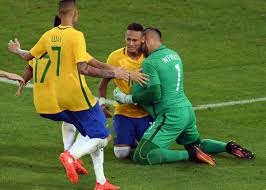 Some may think of this group as being Brazil (+450) and then everyone else. But you should never underestimate the possibility of upsets by an upstart or less noteworthy team or the chance that the favorite may in an important match underperform. Brazil has always been somewhere at the top of the heap in any 2018 World Cup Group E preview you read. Recently, they've become the favorite of the odds makers.
Of the three other teams in Group E, Switzerland (+10000) appears to be the most likely to make their way out of group play successfully. The Swiss have a solid roster of players and could very well be quarterfinal candidates. Costa Rica (+30000), a country or fewer than 5 million, makes its fifth World Cup appearance. Serbia (+20000), which has some potent scorers, easily qualified this year. Could that be a sign of future success?
Brazil +450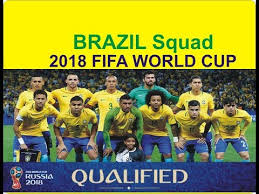 In the 2014 World Cup, everything fell apart for the Brazilian team as Germany destroyed them 7-1 in the semi-final. The team has certainly rebounded, as they were the first club to qualify for the Russian event. In qualifying, they managed some major wins, including a huge 3-0 victory against Argentina.
Team Brazil has an arsenal of fine players. The leader on this team in many ways is 26-year-old Neymar (Paris Saint-Germain). He comes to the tournament at the height of his career. He'll be a formidable force against aging, world-class players such as Lionel Messi and Cristiano Ronaldo. The Brazilians are counting on him to be their driving force towards a World Cup championship.
Manager Adenor Bacchi, who is known around the world as Tite, has brought this team back from oblivion. He joined Brazil in September 2016 and with his helmsmanship they have posted a record of 13-1-3. That one loss was in a friendly to Argentina. The 57-year-old coach, who has been managing since 1990, has brought a sense of order to the team. He's focused on true collaborative play where the entire burden of winning is not on Neymar.
Switzerland +10000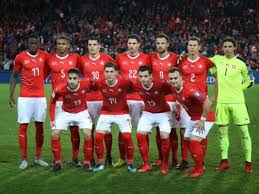 Switzerland certainly has some solid players and a nicely balanced team. They have not won a World Cup knockout since 1954. However, that was as the host-country in a group play-off match. This is a team that in international play has had a tough time getting past any round of 16. Might this tournament be different?
There's been a knock against this squad. It concerns how they qualified. Although to get to the 2018 World Cup, they did put up nine wins in a row, those victories were against a fairly weak group. Then, in a playoff match against Northern Ireland, they won on a controversial penalty call.
Team Switzerland is comprised of players from the 2009 Under-17 world champion group. These team members have a lot of solid, big-game tournament experience. They are balanced and include a top-notch central defender in Manuel Akanji (Borussia Dortmund). He's determined and fast. Midfielder Valon Behrami (Udinese) will play in his fourth World Cup in a row. He is an anchor, team leader, and invaluable to this club.
Vladimir Petkovic, a 54-year-old coach from Bosnia-Herzegovinia, has managed the team since 2014. Although not considered a top coach, he's done a good job with this team. In taking over, Petkovic had some big shoes to fill, as Ottmar Hitzfeld, the coach prior, was a two-time Champions League winner.
Costa Rica +30000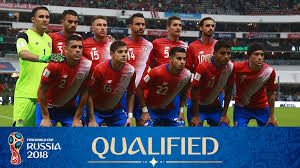 Costa Rica is back once again. This is a good team in a very difficult group. They'll have a tough time with Switzerland and Brazil. At the same time, Serbia will be no easy challenge. However, Costa Rica does field some quality players, and their coach has been, overall, relatively successful.
The key to this team is goalkeeper Keylor Navas (Real Madrid). Along with being the best-known player in the squad, he had a fine game against a loaded Brazil team in 2014. Other essential players include veteran attacking midfielder Bryan Ruiz (Sporting CP). He is the prime scoring threat on this team. He can also ably execute as a second striker. Celso Borges (Deportivo de La Coruña) is a premium midfield.
In August 2015, Oscar Ramirez was appointed as assistant to Paulo Wanchope. About a week later, after a match, Wanchope got into a physical altercation in Panama. He resigned as manager, and Ramirez became Costa Rica's manager. Although he done a decent job, the team has had a rough go of it lately in friendlies. In those games, they lost 5-0 to Spain and 1-0 to Hungary.
In the 2014 World Cup, Costa Rica played their way into the quarterfinals where they were eliminated by the Netherlands. What are their chances of them making their way out or group action? Not as good as they'd like them to be.
Serbia +20000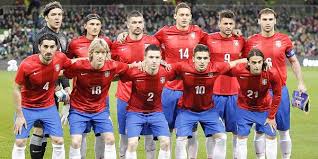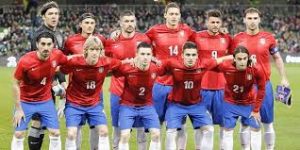 The Serbian crew is a solid squad that easily navigated their way through qualifying. After eight years, they are back at the World Cup. This is their second time at the event since they became an independent country in 2006.
Serbia scored the most goals, 20, within their qualifying group, which was comprised of Ireland, Wales, and Austria. Aleksandar Mitrovic (Fulham) led the way with six scores. Mitrovic is certainly a key part of the offense. The defense will look to veteran Branislav Ivanovic (Zenit St Petersburg). He comes to the team with loads of experience and smarts, as well as skill, after an impressive career with Chelsea where he made 261 appearances. Ivanovic serves as the team captain.
Former Serbian coach Slavoljub Muslin, who had created a squad that was noted for consistent play, was fired last October due to disagreements with the federation concerning what players should be utilized. Mladen Krstajic, who's style and decisions concerning players agreed much more with the federation, was a temporary choice that has since become permanent. That disagreement had to do with the federation wanting the team to utilize players who won the under-20 World Cup in 20. Krstajic is doing so.
Krstajic puts a 4-2-3-1 formation on the pitch in order to exploit the goal-scoring talents of his midfield. Mitrovic is his preferred lone striker. The coach needs to do something about goalkeeping, as 10 goals were allowed in qualifying by 34-year-old veteran Vladimir Stojkovic. Predrag Rajkovic, a 22-year-old former national youth team premium stopper who enjoyed his senior debut at 18 years old, may be called upon.
Our 2018 World Cup Group E Preview Final Word
Our 2018 World Cup Group E Preview can't help but pick Brazil as the top finisher. They simply have too much talent on the pitch to not take down this group. The challenge in picking this group becomes second place. For the other qualifying spot, it looks like a battle between the Swiss and Serbian youngsters. Then again, if Costa Rican goalkeeper Navas plays lights out, they'll have a chance to sneak in. Despite that wild card, we're liking the Swiss as the second team in the next round. We've got more Group previews and lots of betting information conveniently located right here.
Our Group E World Cup Picks: Brazil first and Switzerland second.