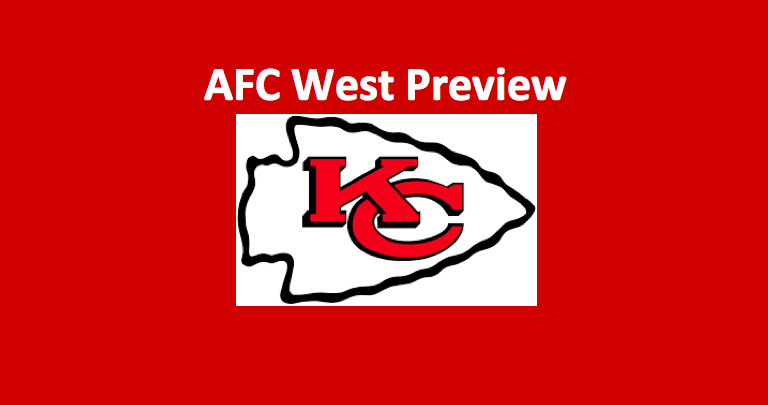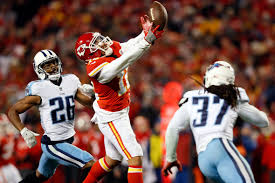 Our AFC West Kansas City Chiefs Preview 2019 projects the Chiefs to be the top team in the West. We note in our Kansas City Chiefs Preview 2019 that since 2013 this team has posted winning numbers. In the past three years, the Chiefs have taken first in the West, winning a minimum of 10 games per season. Last season in the AFC Championship the Chiefs lost to the New England Patriots 31-37 in OT. Head coach Andy Reid (65-31 Overall & 2-5 Postseason KC Chiefs & 195-124-1 Overall and 12-14 Postseason) starts his seventh season with the team. In his second season with Kansas City, Reid led the team to an 11-5 record.
Kansas City Chiefs Preview 2019 – Team
Our Kansas City Chiefs Preview 2019 notes that although this team posted fine offensive numbers, they allowed a huge number of yards on defense. Most of the defensive coaching staff has been replaced. New DC Steve Spagnuolo, who been in the NFL 20 years, has been brought in to improve the group.
Kansas City– Offense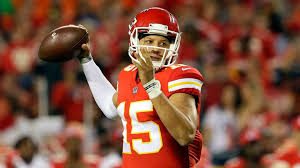 The Chiefs were ranked first in offensive yards (425.6 YPG) with the 16th-ranked rush attack and third-ranked passing game. Their 35.1 PPG (1st) topped the NFL, while the team's 47% third-down conversion rate was second. They also ranked fifth in sacks allowed, giving up just 26 QB bring downs.
On offense, Patrick Mahomes (580 ATT, 383 COMP, 5097 YDs, 50 TDs, 12 INTs) proved to be outstanding. Mahomes has a fine stable of receivers that include Travis Kelce (103 REC, 1336 YDs, 13.0 AVG, 10 TDs) and Tyreek Hill (87 REC, 1479 YDs, 17.o AVG, 12 TDs). RB Damian Williams won the starting spot after posting 250 yards and four TDs in two playoff games. LeSean McCoy, who has struggled the past few years at Buffalo, will be the second man in. The O-line, which was solid last season, looks good in 2019.
Chiefs – Defense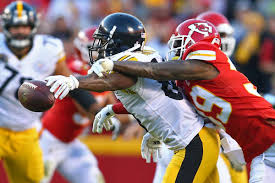 Our Kansas City Chiefs Preview 2019 notes that this team was 31st in overall yards and passing yards allowed. They also ranked 27th in run yards given up. Their 52 sacks tied for first in the NFL and 15 INTS tied for ninth. The Chiefs were 24th in points allowed (26.3 PG).
DE Frank Clark joins the Chiefs from the Seahawks where last season he posted 14 sacks, four FF, and 42 tackles. DT Chris Jones, who accumulated 15.5 sacks in 2019, returns. This is an intimidating line. The LB unit includes tackle-leader Anthony Hitchens (135 TKLs) and Reggie Ragland (86 TCLs), who was second on the team in bring downs. Still, this is a group that lacks depth. The secondary was porous last season, and some of the unit's best players, including corner Steven Nelson (4 INTs), are gone. However, it's hoped that the addition of strong safety Tyrann Mathieu, who posted 89 tackles, three sacks, and two picks with Houston last season, will make a difference.
Special Teams
Our Kansas City Chiefs Preview 2019 observes that last season rookie kicker Harrison Butker (65-69 XP, 24-27 FG) put up fine numbers. He was 4-5 from 50-plus with his longest being 53 yards. On target punter Dustin Colquitt is back as is dependable long snapper James Winchester. Tremon Smith (26.8 YPR) was All-Rookie last season on kick returns. Speedy Tyreek Hill brings back punts.
Kansas City Chiefs Preview 2019 – Prediction
The Chiefs will once again play New England in the regular season. Last year, they surprised the Pats 43-40 in New England. This year, KC is at New England once again. Our Kansas City Chiefs Preview 2019 acknowledges that this team will once again be in the middle of the fight for the AFC crown.
Our Ratings
Quarterbacks – 9.7
Running Backs – 6.7
Receivers – 7.8
Offensive Linemen – 7.8
Defensive Linemen – 8.4
Linebackers – 6.7
Secondary – 7.0
Special Teams – 8.3
Coaching – 9.1
AFC West Kansas City Chiefs Preview 2019 – Projection
Kansas City Chiefs First in AFC West
LINKS