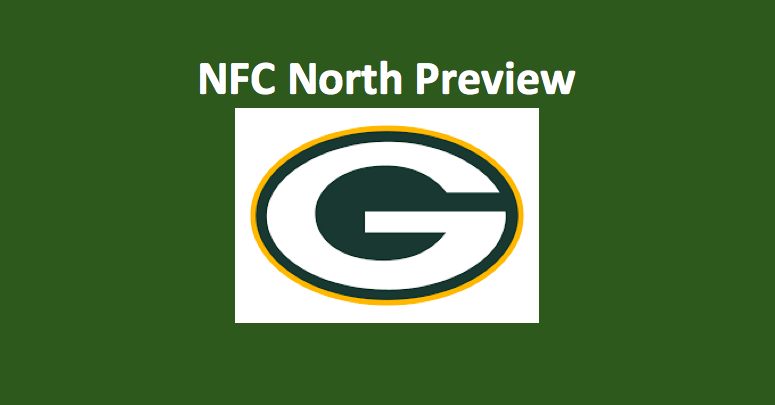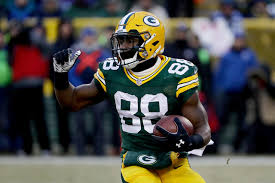 Our NFC North Green Bay Packers Preview 2019 observes that this team is in decline. This Green Bay Packers Preview 2019 notes that over the past five seasons, the Packers have seen their number of wins diminish steadily. In 2014, they went 12-4 and then in each of the two- following seasons, the Pack was 10-6. In those three years, Green Bay made the postseason each time. Then in 2017, the Packers recorded just seven wins, and last season, they were 6-9-1. They missed the playoffs in each of those last two years. First time head coach Matt LaFleur, who replaces Mike McCarthy after two disastrous years, comes in with a new offense but must win over his team. That includes Aaron Rodgers who is just four years younger than the new coach.
Green Bay Packers Preview 2019 – Team
This team, according to our Green Bay Packers Preview 2019, is destined to struggle. Aaron Rodgers (597 ATT, 372 COMP, 4442 YDs, 25 TDs, 2 INTs), who has struggled with injuries over the past few seasons, is showing signs of decline. LaFleur will attempt to install a Sean McVay/Kyle Shanahan-type of offense. Whether or not it will be accepted and take will be seen. The defense brings in three top free agents as well as two first-round draft picks. Hopefully, that will give the new offense a bit of a cushion for their leaning curve.
Green Bay – Offense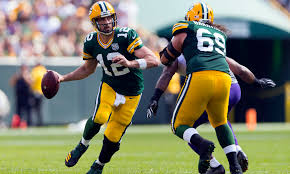 The Pack averaged 23.5 PPG (14th) and gained a total of 369.1 YPG (12th). They ranked 22nd in rushing yards (104.2 YPG) and ninth in passing (264.9 YPG). Their third-down success rate was just 37% (T-19th), and they allowed 53 sacks (T-29th).
Rodgers certainly knows his stuff, but the brain may be in better shape than the body. The Packer O-line includes some fine players, but they allowed too many sacks and were ineffective in establishing the run. Look for the running backs to be used a lot more than they have been. If the line can play up to their credentials, then RB Aaron Jones (133 ATT, 728 YDs, 5.5 AVG, 8 TDs), an explosive talent, should have a premium season. Jamal Williams (121 ATT, 464 YDs, 3.8 AVG, 3 TDs) offers rushing consistency. The receivers include wideout Davante Adams (111 REC, 1366 YDs, 12.5 AVG, 13 TDs), a top talent, and tight end Jimmy Graham (55 REC, 636 YDs, 11.6 AVG, 2TDs), a solid vet who's in decline. Marquz Valdes-Scantling (38 REC, 581 YDs, 15.3 AVG, 2 TDs) and Geronimo Allison round out the receiving corps.
Packers – Defense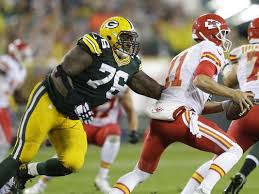 The defense was less than stellar last season. Our Green Bay Packers Preview 2019 observes that they were 22nd in points allowed (25.0 PG) and rushing yards given up (119.9 PG). Although the Packers ranked 12th in passing defense (235.5 YPG), their seven picks tied for 29th in the NFL. Their 354.4 YPG in total defensive yards ranked 18th, while their zero turnover margin tied for 19th. The Packers did a decent job putting pressure on quarterbacks as they posted 44 sacks (T-8th).
The defense should be even better this year. NT Kenny Clark returns after another top-notch season. In 2018, Clark recorded 73 tackles, six sacks, and 26.5 pressures. DE Dean Lowry played well last season, posting a career-high 15 pressures, while veteran DE Mike Daniels struggled to maintain his health. The linebacking unit is the strength of the D. Za'Darius Smith comes from Baltimore where over four seasons he posted 18.5 sacks, 24 TFL, and 119 tackles. Also new to the team is Preston Smith, a top-notch edge rusher who over four seasons recorded 24.5 sacks. ILB Blake Martinez (5 SCKs) is solid, while, in limited action, Kyler Frackrell led the team with 10.5 sacks. Corner Jaire Alexander was an all-rookie standout last season, while safety Adrian Amos Jr. posted his best stats, two sacks and nine PD.
Special Teams
This Green Bay Packers Preview 2019 observes that when it came to special teams last season this team was dead last. Kicker Mason Crosby (34-35 XP, 30-37 FG) was 23rd in field goal accuracy (81.1%), while punter J.K. Scott tied for 26th in net punting average (38.8 YPP). Trevor Davis, who spent most of last season on the IR, is a dangerous return man. Eight-year veteran special teams coordinator Shawn Mennenga comes in, replacing Ron Zook.
Green Bay Packers Preview 2019 – Prediction
This will certainly be a transitional season for the Packers as they welcome a new, green head coach, see various new players and coaches join the team, and try to find their way to success. Our Green Bay Packers Preview 2019 notes that this club will be tested by its schedule that includes the Eagles, Chargers, and Chiefs. Plus, they must face two of the best defensive teams in the NFL, the Bear and Vikings, twice. This will be a tough season for the Packers.
Our Ratings
Quarterbacks – 8.2
Running Backs – 6.7
Receivers – 7.2
Offensive Linemen – 7.3
Defensive Linemen – 8.2
Linebackers – 7.1
Secondary – 7.5
Special Teams – 5.8
Coaching – 6.3
NFC North Green Bay Packers Preview 2019 – Projection
Green Bay Packers Third in NFC North
LINKS