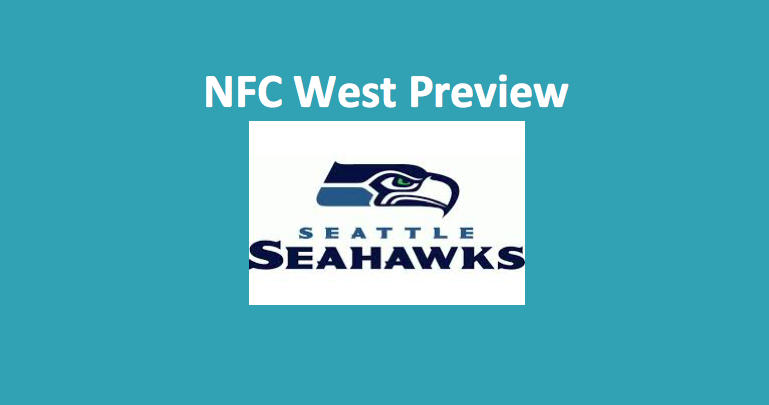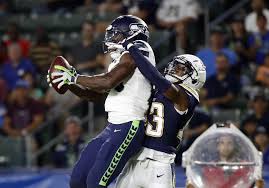 Our NFC West Seattle Seahawks Preview 2019 acknowledges that this team can give the Rams a fight. This Seattle Seahawks Preview 2019 sees the Hawks as, once again, being a contender for the postseason. The Seahawks have made the post season three of the past five years. In 2014, they went to the Super Bowl where they lost to the Patriots. Last year, Seattle went 10-6, earning a wildcard bid. They lost in the first round to Dallas 22-24. Pete Carroll (98-60-1 Overall & 9-6 Postseason Seahawks, 133-95-1 Overall & 10-8 Postseason) starts his 14th season as a NFL head coach and 1oth with the Seahawks.
Seattle Seahawks Preview 2019 – Team
Our Seattle Seahawks Preview 2019 notes that OC Brian Schottenheimer and DC Ken Norton Jr. return for their second season with this team. Last season, with Carroll at the helm, the two coordinators helped guide this team to a much better record and finish than anyone expected. Now there are expectations that this team can do the same this season. In 2018, this team excelled on the ground and made the most of its passing yards to win games. Their defense was good enough to win but not spectacular. Pretty much, we expect the same from the Seahawks this season.
Seattle – Offense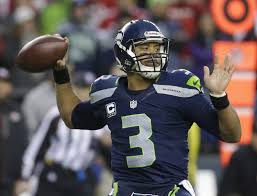 In 2018, the Seahawks topped the league in rushing yards (160.0 YPG). However, they ranked 27th in passing yards (193.3 YPG) and 18th in total yards (353.3 YPG). Their offense ranked seventh in points scored (26.8 PG). On the downside, they ranked 25th in sacks allowed (51) and 17th in third-down success rate (39%).
Last season, Russell Wilson (427 ATT, 280 COMP, 3448 YDs, 35 TDs, 7 INTs) put up solid numbers. His stats were great, and Wilson earned a contract extension through to 2023. With veteran Doug Baldwin's retirement, the receiving group has changed. Baldwin, who was both a leader on offense and fine performer, was, as usual productive. Top receiver Tyler Lockett (57 REC, 965 YDs, 16.9 AVG, 10 TDs) returns. Rookie WR D.K. Metcalf will start if he's healthy, as will third-year man David Moore. TE Will Dissly will contribute. RB Chris Carson (247 ATT, 1151 YDs, 4.7 AVG, 9 TDs) is a top talent, while Rashaad Penny (85 ATT, 419 YDs, 4.9 AVG, 2 TDs) could offer additional offense as long as he remains injury-free. The O-line was solid on the rush, but falterED on pass protection. They should improve in that area this year.
Seahawks – Defense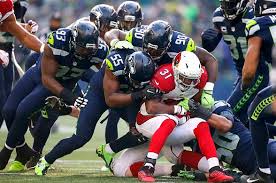 This team excelled in turnover differential, coming in at +15 (1st). In terms of points allowed, the Seahawks ranked 11th (21.7 PPG). Our Seattle Seahawks Preview 2019 observes that they tied for 11th in sacks with 43 and tied for 18th in picks with 12. Total defense came in at 16th (353.3 PG). That number is the same number of yards per game the Seahawks averaged on offense. The passing defense ranked 17th (240.1 YPG) and ground defense was 13th (113.2 YPG).
The D-line loses quality pass rusher Frank Clark (13 SCKs) at DE, but they keep tackle Jarran Reed (10.5 SCKs). This line has lost a lot of its power and is fairly shallow. They could be problematic. The linebacking group is the best part of the defense. MLB Bobby Wagner 138 TKLs) is a premium talent. Jadeveon Clowney (47 TKLs, 9 SCKs) comes from Houston and moves from the D-line to the SLB. Mychal Kendricks returns to solidify the WLB spot. In his second year, former college safety Tre Flowers (67 TKLs) has become a fine corner, while safety Bradley McDougald (78 TKLs, 3 INTs) is versatile enough to play the strong or free position. Stil, the secondary is in need of bolstering.
Special Teams
Last season, rookie punter Michael Dickson excelled, averaging 42.5 YPP. On the other hand, PK Sebastian Janikowski (48-51 XP, 22-27 FG), who made some important kicks but missed others, has been replaced by Jason Meyers. With the Jets last season, Meyers was 33-36 on field goals and 6-7 from 50-plus yards. His longest was 56byards. Meyers went 30-33 on extra points. Lockett, the team's top receiver, brings back kicks and punts. Long snapper Tyler Ott returns for his fourth season.
Seattle Seahawks Preview 2019 – Prediction
Our Seattle Seahawks Preview 2019 notes that after their bye on November 11, this team plays the Eagles, Rams, Vikings, and Panthers. Those four games could be this team's season. Special teams have been improved, but there are concerns on the D-line and in the secondary. Plus, on offense, the receiving group lacks depth. A lot depends upon Wilson and his ability to drive the offense and score.
Our Ratings
Quarterbacks – 9.1
Running Backs – 7.7
Receivers – 6.4
Offensive Linemen – 7.3
Defensive Linemen – 5.9
Linebackers – 8.2
Secondary – 6.0
Special Teams – 7.2
Coaching – 9.2
NFC West Seattle Seahawks Preview 2019 – Projection
Seattle Seahawks Second in NFC West
LINKS