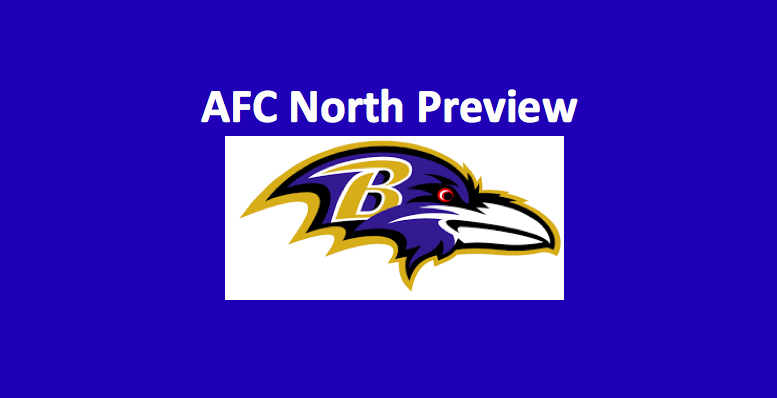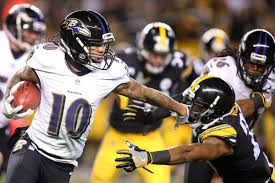 Our AFC Baltimore Ravens Preview 2019 projects this team as finishing last in the North. This Baltimore Ravens Preview 2019 notes that last season, for the first time since 2014, the Ravens won 10 games and made it into the playoffs. In their first playoff game, Baltimore lost to the LA Chargers 17-23. Head coach John Harbaugh (114-78 Overall & 10-6 Postseason Baltimore) starts his 12th season with the Ravens and as a NFL coach. Harbaugh did a fine job last season, as he guided the team, in less than ideal circumstances, to a postseason berth. But the Ravens face some big challenges this season, including ensuring QB Lamar Jackson (170 ATT, 99 COMP, 1201 YDs, 6 TDs, 3 INTs), who takes on fulltime starting duties this season, is as prepared as can be.
Baltimore Ravens Preview 2019 – Team
Our Baltimore Ravens Preview 2019 observes that the Ravens have long been noted for their tough defense. This season could be different. DC Don Martindale, who returns for his eighth season with this team, will have to deal with some key losses, including linebackers C.J. Mosely (105 TKLs) and Terrell Suggs (7 SCKs), as well as safety Eric Weedle (68 TKLs). This will be a work-in-progress, as will the offense, which faces youthful challenges, including a lack of consistency, in front.
Baltimore – Offense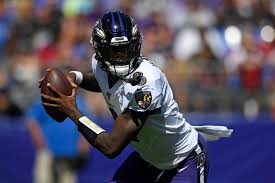 The Baltimore offense was solid when rushing, as they averaged 152.6 YPG (2nd) on the ground. However, their pass attack ranked 22nd (222.4 YPG), while total offense ranked ninth (374.9 YPG). The offense's 46% success rate on third-down tries tied for fourth, while their 32 sacked allowed tied for sixth. The Broncos averaged 24.3 PPG (13th).
In 2019, Jackson led the team in rushing with 147 rushes for 695 yards. He scored five times while averaging 4.7 YPA. The Ravens would prefer he rush less. With that in mind, they secured the services of veteran RB Mark Ingram II. Last season, with New Orleans, Ingram played 12 games, rushing for 645 yards while averaging 4.7 YPA and scoring six times. If he stays healthy, Ingram is capable of a 1000-plus yard season and double-digit TDs. RB Gus Edwards (137 ATT, 718 YDs, 5.2 AVG, 2 TDs) will also see the ball. Rookie receiver Marquis Brown (Oklahoma), a first-round pick, starts, as does veteran Will Snead IV (62 REC, 651 YDs, 10.5 AVG, 1 TD). Last season, the O-line provided fine run blocking. This is a young group that should offer solid protection.
Ravens – Defense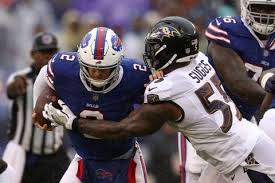 The defense was tops in the NFL in total yards allowed (292.4). They ranked fifth in passing yards (210.0 YPG) and fourth in rushing (82.9 YPG). Our Baltimore Ravens Preview 2019 observes that the 17.9 PPG they allowed ranked second in the league. Still, the Ravens tied for 18th in picks (12) and tied for 11th in sacks (43). They posted a -3 turnover differential (22nd).
On the line, NT Michael Pierce proved to be a major playmaker. Brandon Williams and Chris Wormley, both exceptionally capable, play on either side of Pierce. The LB unit loses some of its best players. WLB Matthew Judon (44 TKLs, 7 SCKs, 3 PD) does return. He'll be a major anchor. Also, Patrick Onwuasor (59 TKLs, 5.5 SCKs, 3 PD) will be asked to step up. Corner Michael Humphrey (37 TKLs, 2 INTs, 1 FF) starts his third NFL season and looks to have a breakout season. Safety Tony Jefferson (74 TKLs, 1 INT, 1 FF) is solid.
Special Teams
This Baltimore Ravens Preview 2019 notes that the special teams are especially strong. Kicker Justin Tucker (36-37 XP, 35-39 FG) is the most accurate kicker in the NFL, hitting 90.1% of his field goal attempts. Last season, he was 5-7 on his 50-plus attempts with his longest being 56 yards. Punter Sam Koch put up major numbers as he averaged 47.4 YPP and placed 47.62% of his 60 punts within the 20. Veteran long snapper Morgan Cox is amazingly consistent. Cyrus Jones proved to be a top-notch punter returner. Rookie Justice Hill (Oklahoma State), a fourth-round pick and third on the depth chart at running back, returns kickoffs.
Baltimore Ravens Preview 2019 – Prediction
The Ravens certainly have a good team. At quarterback, our Baltimore Ravens Preview 2019 notes, they have something very different than Flacco, a dynamic, young dual-threat in Lamar Jackson. Jackson may be hamstrung by his receiving unit, which is one of the thinner ones in the NFL. The addition of Ingram at running back and Roberts at receiver should help generate points. The big question is can this team find consistency in 2019?
Our Ratings
Quarterbacks – 7.4
Running Backs – 7.5
Receivers – 6.2
Offensive Linemen – 7.3
Defensive Linemen – 7.2
Linebackers – 5.9
Secondary – 7.0
Special Teams – 9.3
Coaching – 8.7
AFC North Baltimore Ravens Preview 2019 – Projection
Baltimore Ravens Fourth in AFC North
LINKS