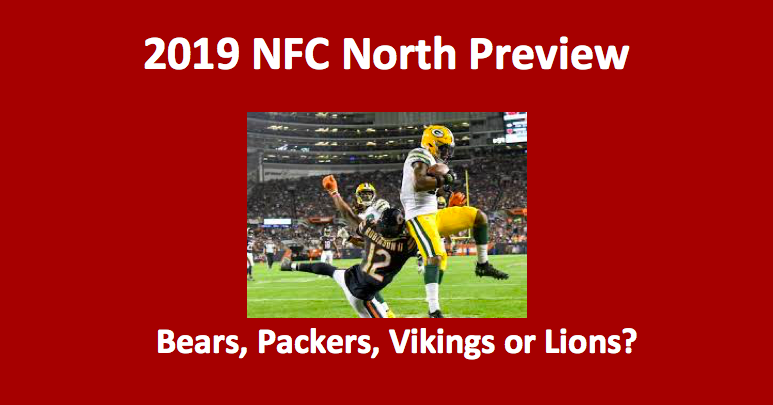 Our NFC North Preview 2019 observes that the Chicago Bears look strong. This NFC North Preview 2019 especially likes the Bears on defense. The team that will give them the biggest fight is the Minnesota Vikings. The Vikings should have a productive offense, but that remains to be seen. They certainly do possess a very good D. The Detroit Lions have never been to the Super Bowl. We expect that they won't make that trip this season either. The once powerful Green Bay Packers have certainly fallen off the charts. A new, rookie coach and an aging quarterback could result in another losing season.
NFC North Preview 2019 – Teams
Chicago Bears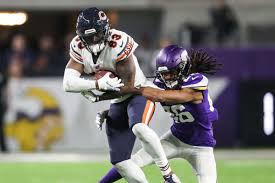 For the first time since 2010, the Bears won the NFC North last year. They did not go to the NFC Championship game due to the missed field goals of their former placekicker Cody Parkey. On offense, QB Mitchell Trubisky continues to improve, and the defense, which features dominant LB Kahlil Mack, is the best in the NFL. We expect the offense, which ranked ninth in scoring last season, to be even more productive this season. Our NFC North Preview 2019 finds that Chicago is poised to dominate the NFC North.
Detroit Lions
Head coach Matt Patricia returns for his second year at the helm. That's despite the fact that in his initial season, Patricia crashed and burned, leading the Lions to a 6-10 record. That was a huge disappointment, as Patricia took over a team that made the playoffs in two of four past seasons and posted winning records in three of four. Although the defense performed well overall, the offense rarely showed up. In 2019, an 8-8 record would mean progress. That would be a reasonable goal for this team.
Green Bay Packers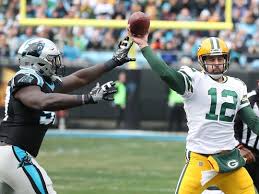 Matt Lafluer gets his first head coaching gig ever. The 39-year-old has been assisting and coordinating in the pros since 2008, primarily as a QB coach and OC. He has Aaron Rodgers, an aging premium talent who's noted for being difficult to coach, in the QB spot. It will take a lot for Lafluer to win the vet over. Plus, the Packer offensive line was exceptionally weak last season. If they're unable to get the job done, expect Green Bay to struggle once again. Last season, the defense was also problematic. They will have to be more consistent and stay healthy down the stretch.
Minnesota Vikings
Our NFC North Preview 2019 finds that Minnesota has a huge amount of potential. Of course, they desperately need QB Kirk Cousins to come through. Interestingly enough, Cousins put up fine stats last year, but he could not quite get the Vikings to where everyone thought they should be. Veteran NFL and Super Bowl-winning head coach Gary Kubiak comes in to help the struggling offense. What has to happen for Minnesota to get to the playoffs? Simply put, this team, which has a fine defense, needs to score more points. They averaged just 22.5 PPG. There have been few additions on offense, which means this season the usual suspects must step up.
NFC North Preview 2019 – Prediction
Our NFC North Preview 2019 order of finish predictions are below. Look for the Bears to take the division. However, Minnesota could be a spoiler. We see the Lions and Packers struggling to keep up. Be sure to see our other NFL previews through our hub page.
Chicago Bears
Minnesota Vikings
Detroit Lions
Green Bay Packers