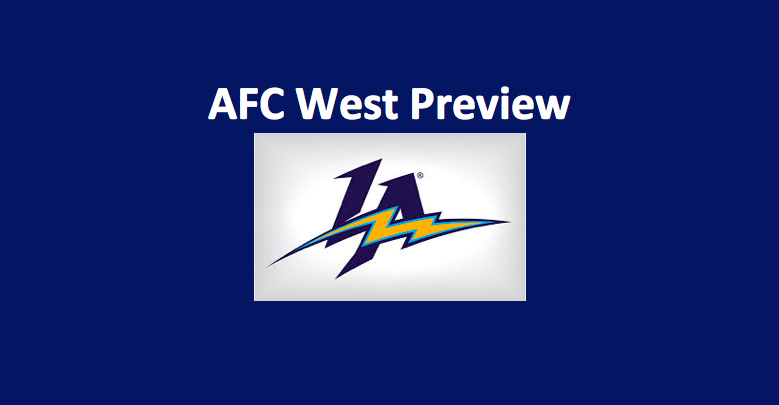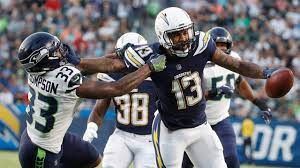 Our AFC West LA Chargers Preview 2019 notes that this team made it to the postseason last year. This LA Chargers Preview 2019 observes that from 2014-2018 the Chargers sat out the playoffs. The Chargers are definitely on the upswing and could once again earn a spot in the playoffs. Overall, this team was better than average on offense and defense. Anthony Lynn (22-12 Overall & 1-1 Postseason LA Chargers and Overall) starts his third season as an NFL head coach. In his first season, with the Chargers, the team posted a winning mark for the first time since 2014. Then, in his second year, he guided this team to the playoffs.
LA Chargers Preview 2019 – Team
Our LA Chargers Preview 2019 notes that this team is sound on both sides of the ball. The Chargers have added few players and lost quite a few on defense. Still. Many of the top player on defense return, and the offense is loaded. Head coach Lynn is big on team work and individual responsibility. That message seems to be working, as this team has excelled under his guidance.
Los Angeles – Offense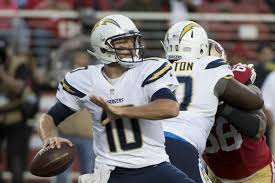 The Chargers ranked eighth in points (26.8 PG) and 11th in total offense (372.6 YPG). They were 15th in rushing (117.1 YPG) and 10th in passing (255.6 YPG). The 34 sacks they allowed tied for 10th, while the offense's 40% success rate on third downs tied for 14th.
Veteran Phillip Rivers (508 ATT, 347 COMP, 4308 YDs, 32 TDs, 12 INTs) is a top talent. Rivers has a top-notch receiving group that includes WRs Keenan Allen (97 REC, 1196 YDs, 12.3 AVG, 6 TDS) and Mike Williams (43 REC, 664 YDs, 15.4 AVG, 10 TDs). We expect RB Austin Ekeler (106 ATT, 554 YDs, 5.2 AVG, 3 TDs) to start due to Pro Bowler RB Melvin Gordon (175 ATT, 885 YDs, 5.1 AVG, 10 TDs) being out. Some of the frontline, including reliable center Mike Pouncey, return. There are spots up for grabs, which could present some challenges early in the season.
Chargers – Defense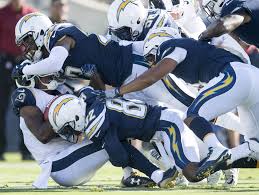 Our LA Chargers Preview 2019 observes that this side of the ball ranked ninth in passing, rushing, and total defense (333.7 YPG). They allowed 20.8 PPG (8th). In terms of picks and sacks, the D ranked 15th and 19th respectively. Their turnover differential of +1 was 15th.
The D-line includes two premium ends, Joey Bosa (5.5 SCKs) and Melvin Ingram (7 SCKs). There's a sound veteran presence and, at the same time, some new talent, including rookie Jerry Tillery (Notre Dame). Although the LB unit is a step below the line, it does include premium OLB Jatavis Brown (100 TKLs). In the secondary, safety Derwin James Jr. (3 INTs, 109 TKLs) enjoyed a hugely productive rookie season. However, he's on the IR. Corner Michael Davis posted eight PD last season.
Special Teams
Our LA Chargers Preview 2019 sees PK Michael Bagley (27-28 XP, 15-16 FG) as being this team's solution to their lack of quality kicking. However, Bagley is questionable. Punter Ty Long will likely substitute. Desmond King brings back punts and kicks and is effective.
LA Chargers Preview 2019 – Prediction
This LA Chargers Preview 2019 sees this team as being exceptionally competitive. That being the case, at the top of the season, the Chargers also have issues with injuries. Poor health could certainly challenge this team. In November and December, they play Kansas City and on December 15 the Minnesota Vikings. These all are important games that could determine LA's season.
Our Ratings
Quarterbacks – 9.0
Running Backs – 8.7
Receivers – 8.3
Offensive Linemen – 7.8
Defensive Linemen – 8.7
Linebackers – 7.2
Secondary – 8.2
Special Teams – 7.0
Coaching – 8.3
AFC West LA Chargers Preview 2019 – Projection
LA Chargers Second in AFC West
LINKS