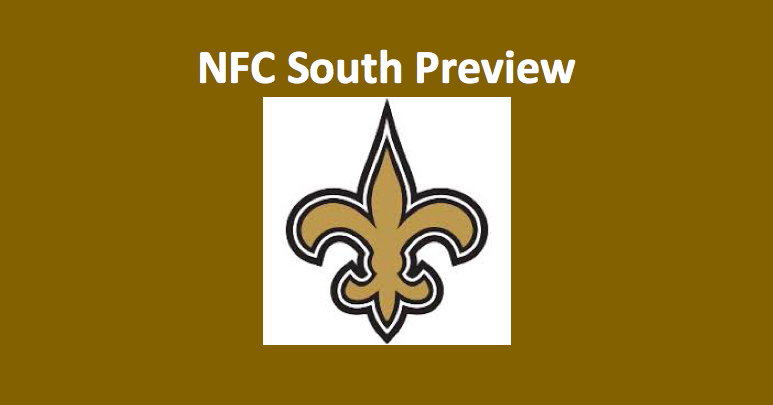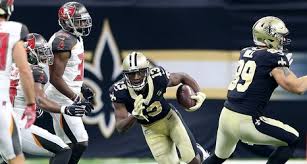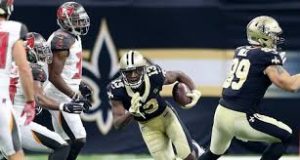 Our NFC South New Orleans Saints Preview 2019 prediction see this team as being first in the South. This New Orleans Saints Preview 2019 notes that from 2014-2016, the Saints won just seven games each season. The last two seasons, New Orleans has won 12 and 14 games, taking down the division title. Each postseason they were one play away from going to the Super Bowl. In 2017, on the last play of the NFC Championship Game, they lost to the Minnesota Vikings on a bad defensive play. Last season, they went down to the Los Angeles Rams in OT 23-25 due to a non-call on pass interference on the last play of the game. Head coach Sean Payton (126-80 New Orleans & Overall, 8-6 Postseason), who's in his 13th year at the helm, field another fine team.
New Orleans Saints Preview 2019 – Team
How long has it been since the Saints went to and won the Super Bowl? It's been a decade. In was in 2009 that New Orleans captured the Lombardi Trophy. As they have in the past two seasons, this team will be extremely competitive. Quarterback Drew Brees is still a lights-out field general while 18 of 22 starters from last year's Championship Game return. That group included eight of the 10 Saints who made the Pro Bowl over the past two seasons. The other good news according to our New Orleans Saints Preview 2019 is that recently this team has recently found itself defensively.
New Orleans – Offense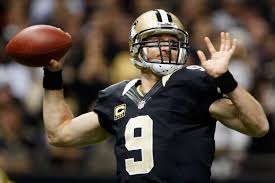 In 2019, New Orleans ranked 12th in passing (252.6 YPG) and sixth in rushing (126.6 YPG). Overall, the Saints averaged 379.2 YPG in total offense, earning them a ranking of eighth. Their 31.5 PPG was third in the NFL, while their 45% third-down conversion rate tied them for fourth. Another huge factor was this team's offensive line, which held teams to just 20 sacks total (2nd NFL).
QB Drew Brees (489 ATT, 364 COMP, 3992 YDs, 32 TDs, 5 INTs) continues to be exceptionally productive and accurate. Brees has a top-notch receiving group that includes dual-threat Alvin Kamara (81 REC, 709 YDs, 8.8 AVG, 4 TDs). Kamara, the Saints' second most-productive receiver, was tops as New Orleans' running back (883 YDs, 4.6 AVG, 14 TDs). However, the Saints are without Mark Ingram (138 ATT, 645 YDs, 4.7 AVG, 6 TDs), who proved to be a solid second behind Kamara. Ingram, a free agent, went to the Ravens. Free agent vet Latavius Murray comes to the Saints from the Vikings. The receiving group includes Michael Thomas (125 REC, 1405 YDs, 11.2 AVG, 9 TDs), who led the team in catches, and newly acquired TE Jared Cook. Cook, a 10-year vet, had a career season last year, making 68 catches, averaging 13.2 YPC, and scoring six times.
Saints – Defense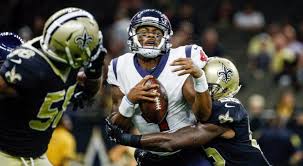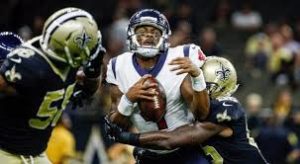 Our New Orleans Saints Preview 2019 notes that this team allowed just 80.2 YPG in rushing (2nd NFL). However, their pass defense ranked 29th as they allowed 268.9 YPG. Their overall defensive yards (349.1 YPG) and points allowed (22.1 PPG) both ranked 14th. The D tied for fifth in sacks (49) and seventh in turnover differential (+7). Their pick numbers, which can in at 12, could use improvement as they tied for 18th in the league.
The D-line includes end Cameron Jordan, who led the team with a dozen sacks. Jordan is a huge anchor. Also returning is end Marcus Davenport, who posted solid numbers last year in his rookie season despite injuries. Free agent tackle Malcolm Brown joins the club as a free agent. Sheldon Rankins may not play for a while due to an Achilles injury. The LB unit includes Demario Davis, who in 2018 came to the Saints as a free agent and led them in tackles (110). OLB A.J. Klein (72 TKLs) proved to be a solid run stopper. The secondary offers a lot of promise, that has not quite been fulfilled. In 2018, safety Von Bell 87 TKLs) did well as a first-time starter.
Special Teams
The special teams are top-notch. The return game has been upgraded with the acquisition of Marcus Sherels, a premiere return man. The Saints also have Kamara for bring backs, but they'd prefer to not to use and risk him in this manner. Last season, punter Thomas Morstead led the NFL in net yards per punt (46.4 YPP), while PK Wil Lutz (52-53 XP, 28-30 FG) made 93.3% of his field goals. Lutz hit two of three attempts from 50-plus yards.
New Orleans Saints Preview 2019 – Prediction
The Saints are primed for another productive season. Our New Orleans Saints Preview 2019 certainly sees this football team as taking down the division again. They have one of the best offenses in the NFL, and their defense is good. There are some questions on D, which includes the frontline and secondary. But this defense is still noteworthy. Their schedule is fairly friendly, but they'll face tests when they visit the LA Rams (Sep. 15) and Chicago Bears (Oct. 20).
Our Ratings
Quarterbacks – 9.8
Running Backs – 8.3
Receivers – 8.1
Offensive Linemen – 7.7
Defensive Linemen – 7.7
Linebackers – 7.4
Secondary – 7.3
Special Teams – 9.3
Coaching – 9.4
NFC South New Orleans Saints Preview 2019 – Projection
New Orleans Saints First in NFC South
LINKS