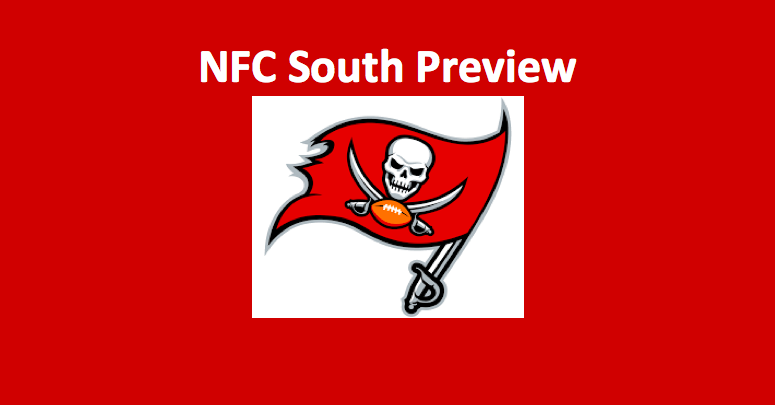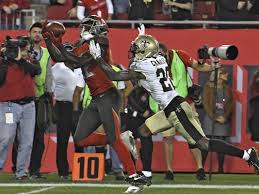 Our NFC South Tampa Bay Buccaneers Preview 2019 sees the Bucks as once again falling short. This Tampa Bay Buccaneers Preview 2019 observes that in each of the last two seasons this team went 5-11. In 2016, Tampa Bay looked promising, winning nine games. That was after 2014 when they won two games and 2015 when they posted six victories. Bruce Arians (0-0 Tampa Bay & 49-30-1 Overall) joins the team as head coach. Arians brings in an entirely new coaching staff that includes Brian Leftwich as OC and Todd Bowles as DC. Arians, who's coaching career spans over 30 years, was last head coach for the Arizona Cardinals (2013-2017). He came out of retirement to take on this new challenge.
Tampa Bay Buccaneers Preview 2019 – Team
This team has not been to the playoffs in 11 years. That's the longest drought for any NFL team. Can veteran coach Arians turn this team around in one season? Anything is possible if he can get Jameis Winston (378 ATT, 244 COMP, 2992 YDs, 19 TDs, 14 INTs) to play up to his potential. In the last two seasons, Winston has played 11 and nine games respectively. Our Tampa Bay Buccaneers Preview 2019 notes that this is a team that has posted uneven numbers on offense and absolutely terrible stats on D.
Tampa Bay – Offense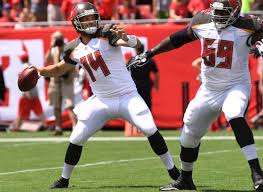 Despite having the third-ranked overall offense (415.5 YPG) and top-ranked pass attack (320.3 YPG), as well as the third-ranked third-down conversion rate (46%), the Buc averaged just 24.8 PPG (12th). They were 29th in rushing yards (95.2 PG) and tied for 17th in sacks allowed (41). Coach Arian believes that Winston will thrive under a new offense.
The receiving unit loses two of its best performers, Adam Humphries and DeSean Jackson. However, this is still the best offensive unit on this team, as it includes WR Mike Evans (86 REC, 1524 YDs, 17.7 AVG, 8 TDs), who posted stellar numbers last season, and slot receiver Chris Goodwin (59 REC, 842 YDs, 14.3 AVG, 7 TDs). Plus, if they can stay healthy, tight ends O.J. Howard and Cameron Brate offer some great scoring potential. RB Peyton Barber (234 ATT, 871 YDs, 3.7 AVG, 7 TDs) is a tough inside rusher, but he lacks breakaway speed. The running group is thin and problematic. The O-line has potential and includes exceptionally tough center Ryan Jensen and eminently durable tackle Donovan Smith. Guard Earl Watford, a quality free agent, joins the team, upgrading the line.
Buccaneers – Defense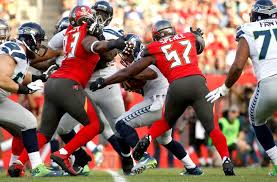 Our Tampa Bay Buccaneers Preview 2019 notes that this team put a porous defense on the field in 2018. They allowed 29.0 PPG (31st), 259.6 YPG in the air (28th), and 123.9 YPG in rushing (24th). They ranked 27th in overall yards allowed (383.4 PG). Other dismal stats include a -18 turnover-differential (31st), nine INTs (T-26th), and 38 sacks (19th).
The frontline has potential but it also has issues related to health. Vet DE Ndamukong Suh comes from the Rams, and offers this team size and power. In his nine-year career, Suh has not missed a game. NT Vita Vea, who's nursing an injury, has huge potential. The LB group is the best part of this defense and includes Lavonte David (120 TKLs). The safety spots include two young talents, Justin Evans (59 TKLs) and Jordan Whitehead (76 TKLs). The corners are problematic.
Special Teams
Rookie Matt Gay, who kicked for Utah and has a massively powerful leg, gets the nod at placekicker. Punter Bradley Pinion comes to Tampa Bay from San Francisco where he saw a lot of action. In four seasons with the 49ers, he's consistently averaged close to 44 yards per punt. Zach Triner is the team's new long snapper while Bobo Wilson runs back both kicks and punts.
Tampa Bay Buccaneers Preview 2019 – Prediction
Our Tampa Bay Buccaneers Preview 2019 wonders if Winston can be as disciplined as he needs to be. The quarterback continues to make mistakes both n and off the field. If he can perform consistently and, also, the defense can step up big time, this Buccaneer team will start winning. Those are two major ifs. Pittsburgh, Dallas, Seattle, and Houston are all on the calendar. A win in their September 8 home opener against San Francisco will give them a lift. However, four days later, Tampa Bay travels to play Carolina. If they can perform well in both games, that could be an indicator that this team has something to offer in 2019.
Our Ratings
Quarterbacks – 6.3
Running Backs – 6.9
Receivers – 8.2
Offensive Linemen – 7.2
Defensive Linemen – 7.0
Linebackers – 7.7
Secondary – 5.3
Special Teams – 6.3
Coaching – 7.8
NFC South Tampa Bay Buccaneers Preview 2019 – Projection
Tampa Bay Buccaneers Fourth in NFC South
LINKS