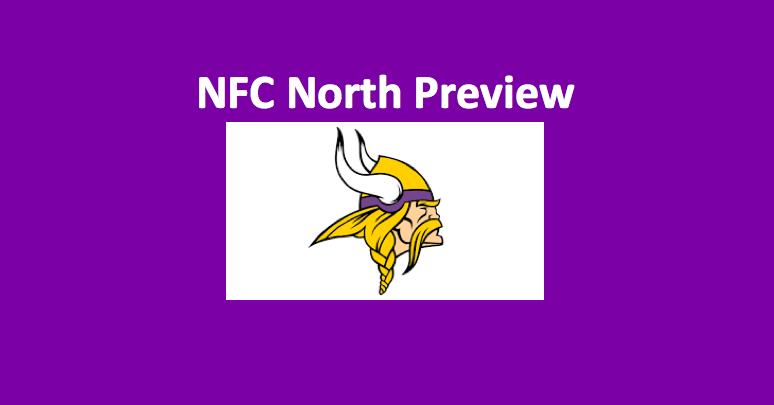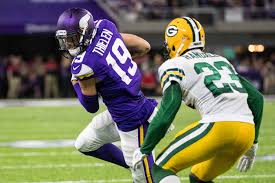 Our NFC North Minnesota Vikings Preview 2019 projects this team to have a shot postseason play. This Minnesota Vikings Preview 2019 notes that last year the Vikings finished 8-7-1, missing the playoffs for the third time over the past five seasons. The year prior, Minnesota was 13-3. Head coach Mike Zimmer (48-34-1 Minnesota & Overall, 1-2 Postseason), who's a defensive guru, has relied upon his OCs to make his offense effective. Last year, with three games remaining in the season, Zimmer fired OC John DeFilippo. He was replaced by Kevin Stefanski who has now been replaced by Gary Kubiak. Kubiak, a Super Bowl-winning coach, will serve as assistant head coach/offensive advisor. He needs to get results. Considering what he has to work with, we expect that he will.
Minnesota Vikings Preview 2019 – Team
The Vikings certainly have potential on offense, where last season they underachieved. The team needs a better rush attack and frontline and has to play with much more consistency. The Vikings used the draft to upgrade the O-line. They feature three fine picks, including center Garrett Bradbury. The defense is sound but not as effective as Chicago's. Still, it will help keep this team in the game. Can Minnesota win the division? That will be difficult.
Minnesota – Offense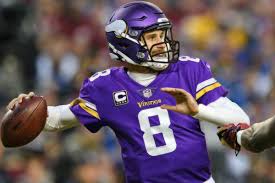 The best you can say statistically about the Minnesota offense last season was that to some degree they were mediocre. In other ways, they were subpar. The team ranked 30th in rushing (93.3 YPG) and tied for 24th in third-down conversions (36%). Another low-point was their total offense, which came in at 345.6 YPG (20th). The 22.5 PPG ranked 19th. Minnesota was 13th in passing with 252.2 YPG and tied for 15th in sacks allowed (40).
It's time for Kirk Cousins (606 ATT, 425 COMP, 4298 YDs, 30 TDs, 10 INTs), the $84 million man, to come through. As noted, he's got a frontline that's much improved, and a fine group of receivers. Veteran TE Kyle Rudolph (64 REC, 634 YDs, 9.9 AVG, 4 TDs) and WRs Adam Thielen (113 REC, 1373 YDs, 12.2 AVG, 9 TDs) and Stefon Diggs (102 REC, 1021 YDs, 10.0 AVG, 9 TDs). The ground game is weaker than one would like. Over two seasons, Dalvin Cook (133 ATT, 615 YDs, 4.6 AVG, 2 TDs) has played just 15 games. He suffered a torn ACL in 2017, and last year Cook missed five games due to a pulled hamstring. He can be a brilliant, dual-threat if he stays healthy. Latavius Miller (140 ATT, 578 YDs, 4.1 AVG, 6 TDs) has moved on through free agency. The running unit is thin.
Vikings – Defense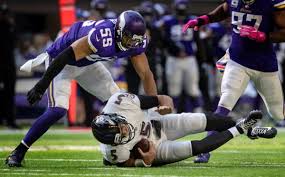 Our Minnesota Vikings Preview 2019 observes that this defense tied for third in sacks with 50. Their passing defense ranked third (196.2 YPG) and total defense came in fourth (309.7 YPG). The 21.3 PPG allowed ranked ninth. The Viking D was 15th versus the rush (113.4 YPG) and tied for 18th in picks (12).
The D-line is the top unit on this side of the ball. DE Danielle Hunter led the team with 14.5 sacks, while DE Everson Griffen posted 5.5 sacks despite missing five games due to mental health issues. NT Linval Joseph (77 TKLs) is the team's ultimate run-stopper. MLB Eric Kendricks led the team in tackles with 122 and also posted two picks. The linebacking unit is the weakest group on this side of the ball. Safeties Harrison Smith and Anthony Harris each grabbed three interceptions while Smith was also good for 96 tackles.
Special Teams
Our Minnesota Vikings Preview 2019 observes that new special teams' coordinator Marwan Maalouf, who comes to the Vikings with 15 years-experience, has his work cut out for him. Marcus Sherels, a top NFL punt returner, has gone to New Orleans. Abdullah Handling did a good job on kick returns last season, as he averaged 25.8 YPR in limited action. He returns. Punter Matt Wile was good for 41.5 YPP. Placekicking is an issue, as Dan Bailey (30-31 XP, 21-28 FG) missed four of nine from between 40 and 49 yards. He is back.
Minnesota Vikings Preview 2019 – Prediction
The Vikings have a fairly kind schedule. They play Oakland, Denver, and Washington, and the New York Giants. But our Minnesota Vikings Preview 2019 observes that this team will be challenged by Dallas, Philadelphia, Kansas City, and the LA Chargers. They play the Bears in Week 4 and in Week 17. Both games are huge. We don't think this team will take the NFC North, but we do believe they can end the season with double-digit wins and earn a wildcard spot.
Our Ratings
Quarterbacks – 7.8
Running Backs – 7.1
Receivers – 8.7
Offensive Linemen – 7.2
Defensive Linemen – 8.7
Linebackers – 7.3
Secondary – 8.1
Special Teams – 6.4
Coaching – 7.6
NFC North Minnesota Vikings Preview 2019 – Projection
Minnesota Vikings Second in NFC North
LINKS