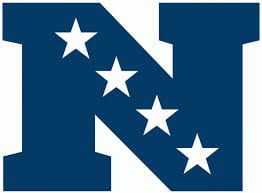 The NFL kicks off on Thursday, September 7 with an AFC contest featuring the Kansas City Chiefs at the New England Patriots. The first NFC games, and all other games and teams, meet on Sunday, September 10 starting at 1 p.m. Presently, training camps are in session and teams are gearing up for their first preseason games, which start on Thursday, August 3 with the preseason going into full gear on August 10. It is, needless to say, a long road to the Super Bowl and we've got a great 2017 NFC Preview of each division, as well as every team.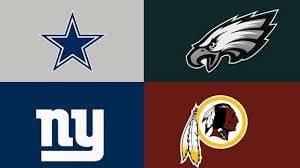 The NFC East looks to be a major battle between the Dallas Cowboys and the New York Giants. The Cowboys are coming off an exciting 2016 campaign that was led by a rookie quarterback, Dak Prescott, and featured a rookie running back, Ezekiel Elliot. Both are back and with one year of extraordinary experience. The New York Giants and Eli Manning, who also made it to the postseason in 2016, will be trying to re-establish their dominance in the division. Also in the NFC East, the Washington Redskins are the team to watch. Led by QB Kirk Cousins, they could certainly spoil everything for the Giants. Finally, the Philadelphia Eagles will once again feature their new quarterback Carson Wentz. In his first season, Wentz showed some good chops and a year's experience and some new offensive weapons should help him greatly.
In 2016, the Green Bay Packers and QB Aaron Rodgers seemed to define inconsistency with injuries taking their toll. Yet, despite their numerous ups and downs, they won their division and made it to the NFC Championship game where they lost to the Atlanta Falcons. Expect Green Bay to be in the postseason mix again in 2017. The Minnesota Vikings, featuring quarterback Sam Bradford, and the Detroit Lions, led by final drive master Mathew Stafford, will be vying for a wild card this season. The Chicago Bears will most likely settle into last place in the division, but they will be interesting to watch as QB Mike Glennon takes charge with first-round draft-pick Mitchell Trubisky looking over his shoulder.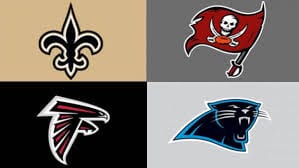 The NFC South should be ruled by the NFC Champion Atlanta Falcons. The Falcons, who feature Matt Ryan at quarterback, are loaded on offense, and offer a defense that came into its own last season. Watch out for the Tampa Bay Buccaneers and quarterback Jameis Wilson who now has two years of NFL experience on his resume. They will be contenders. The New Orleans Saints still have an explosive offense and virtually no defense, while the Carolina Panthers go into the season without a general manager and a lot of questions concerning personnel.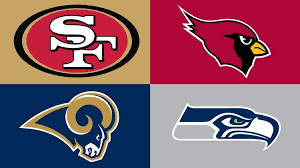 In our 2017 NFC Preview, we find the NFC West to perhaps be the wildest of all divisions. The Seattle Seahawks with QB Russell Wilson are hoping to stay healthy and not only make it to the playoffs but also have a chance of making a run at the Super Bowl. But not so fast, the Arizona Cardinals and veteran QB Carson Palmer will have something to say about that. The Los Angeles Rams and San Francisco 49ers, who last season combined for a total of six wins, welcome new head coaches and all that such an experience entails. Both teams are trying to rebuild with the Rams featuring second-year QB Jared Goff as their present and future and the 49ers putting veteran quarterback Brian Hoyer in the pocket as a placeholder for their QB of the future. These two teams will be dangerous on a game-by-game basis.
2017 NFC Preview: Final Word
This 2017 NFC Preview is a general overview of each division and team in the conference. Please follow the division and team links for more in-depth analysis of every aspect of the NFC. The 2017 NFL season is around the corner. It will be exciting. Get ready for the ride!