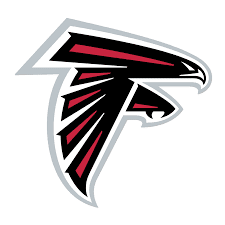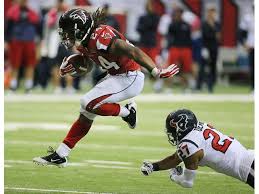 It was certainly an amazing season for the Atlanta Falcons (11-5) last year, as quarterback Matt Ryan resurrected his career, the team dominated everyone in December as they headed into the playoffs, and the club made it to the Super Bowl. In fact, by half-time of the Super Bowl just about everyone had crowned the Falcons champions, as they had taken the New England Patriots apart and led going into the locker room 28-9. Then a seemingly unthinkable thing happened, the Pats shutout the Falcons in the second half, mounted an unprecedented comeback to tie the score 28-all and send the game into OT, and Tom Brady took the team downfield to win the big game 34-28. The Falcons have had ample time to recover from the shock and to figure out exactly what happened. The question for our Atlanta Falcons 2017 NFL preview is can they learn as well as recover from such a stunning loss?
Offense: 10.0
The Falcons come into the 2017 NFL season with a massive offense that includes QB Matt Ryan, dual threat Devonta Freeman, and WR Julio Jones. Ryan threw for close to 5,000 yards last season and had 38 TD passes and just 7 INTs. Freeman ran the ball 227 times and caught it 24 more, had over 1,500 total yards, and scored 13 touchdowns. Jones caught 83 balls for over 1,400 yards, scoring six TDs and averaging 17.0 YPC. And that's not all, as Tevin Coleman ran for eight scores averaging 4.4 YPA, Mohammed Sanu caught four TDs while averaging 11.1 YPC and Taylor Gabriel had six scoring catches and averaged 16.5 YPC.
The one area where there's some concern is on the O-line, as veteran right guard Chris Chester retired at the end of the season and swing tackle Tom Compton joined another team. Still, there are some major frontline guys who are back and fourth-round pick Sean Harlow may provide the team with some needed depth and diversity. In 2016, the Atlanta offense averaged 33.8 PPG, which was first in the league. They have the potential to repeat that output and success in 2017.
Defense: 8.0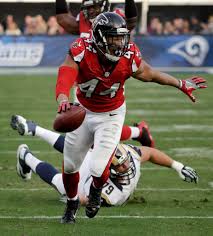 It was helpful to have an offense that scored more than 33 points a game and that was ranked first, as the 2016 Atlanta defense allowed 25.4 PPG, which was 27th in the NFL and 14th in the NFC. But the Falcon D seemed to get better with time, and they tied for first in the conference and fourth in the league in turnover differential (+11). They were average in other areas, finishing tied for 18th in interceptions (9) and tied for 16th in sacks (34).
The best unit on the field is the linebacking squad led by Vic Beasley Jr. Beasley, who was tops in the NFL with 15.5 sacks, proved to be a major force using his athleticism effectively. MLB Deion Jones played like a future NFL star, as he grabbed three interceptions, running two back for scores, and he led the NFL in tackles by a rookie. De'Vondre Campbell played all over the field, using his speed to advantage. Duke Riley, a third-round 2017 pick who's a lot like Jones, has been added for depth.
The defensive backs are not quite as solid as the LBs. The Falcons laid out a lot of cash to keep this group together. The question is will they play better than they did last year? Corners Robert Alford (2 INT), Desmond Trufant, and Jalen Collins (2 INT) have signed deals collectively worth more than $100 million. Trufant, who received a $68.75 million contract extension, missed the latter part of the season with a torn pectoral. Keanu Neal and Ricardo Allen (2 INT) are the primary safeties. The frontline welcomes DT Dontari Poe, who's trying to get his career back on track after back surgery in 2014 diminished his effectiveness, and the team hopes that DE Derrick Shelby can come back from an Achilles injury. DE Takkarist McKinley, this year's first-round pick, was added for depth. He's coming off of shoulder surgery. DT Grady Jarrett showed a lot of improvement in 2016 and could have a breakthrough year in 2017.
Special Teams: 8.5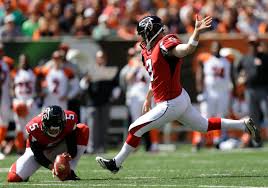 There's some depth in the return department, as Andre Roberts, who's averaged 23.8 yards per kickoff return and ran two back for TDs last year, joins the team. The Falcons were 21st in this area last season. Their punt return game came in fifth overall. Matt Bosher is a solid kickoff guy and pinpoint punter, while Josh Harris is one of the best long snappers around. Matt Bryant, who has a 91% success rate on field goals, nailed a 59-yarder in 2016.
Coaching and Management: 9.0
GM Thomas Dimitroff and head coach Dan Quinn (21-14 in two seasons) spent the offseason beefing up the weak areas, especially the secondary and defensive line. Their efforts should show dividends. Quinn has both new offensive and defensive coordinators in Steve Sarkisian and Marquand Manual. On offense, they are looking for Sarkisian to add a power package for short-yardage situations.
Atlanta Falcons 2017 NFL Preview: Last Word
Our Atlanta Falcons 2017 NFL preview finds that this is probably the most complete team in the NFC. The Falcons have the best all-around offense and their defense has been improved. The D-line and secondary will be under extra scrutiny, as these are the areas that broke down last season. We think the Falcons can go all the way to the Super Bowl again. That is if they can get by teams like Dallas, Green Bay and the up-and-coming and arriving Tampa Bay Buccaneers.
Atlanta Falcons 2017 NFL Preview Prediction: 1st NFC South; Record: 11-5
GO BACK TO: