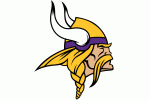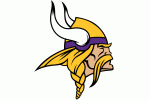 Last season, the Minnesota Vikings (11-5) won the division, which is something they had not done in six years. This year they will have a shot at the postseason once again. Going into his third season as head coach, Mike Zimmer (18-15) has done some fine work. This season, if everything goes as planned, he'll have a much better secondary. Our Minnesota Vikings 2016 NFL preview sees the entire team defense as being greatly improved.
Vikings Offense: B+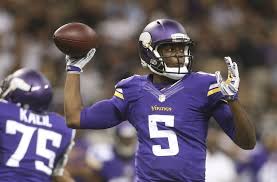 Third-year QB Teddy Bridgewater (3,231 YD, 14 TD, 9 INT) has proven to be a fairly stable signal caller, decent passer, and able rusher. His pass completion rate last year topped 65%. Still, there's not a lot of dynamics in his game. His targets include Stefon Diggs (720 YD, 13.8 AVG, 4 TD) and Kyle Rudolph (495 YD, 10.1 AVG, 5 TD). Draftee WR Laquon Treadwell (Ole Miss) should have an immediate impact. RB Adrian Peterson (1,485 YD, 4.5 AVG, 11 TD) is still the best in the game, but he's at that age when NFL runners start to loss their chops. The O-line welcomes one of the toughest guards in the NFL, free agent Alex Boone. Protecting Bridgewater, who was sacked over 40 times, needs to become a priority.
Vikings Defense: B+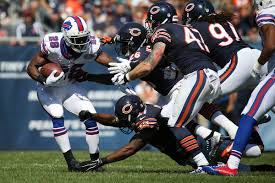 In 2015, the Vikings notched 43 sacks (Tied 7th ). Their frontline was relentless with Everson Griffen (10.5 Sacks), Danielle Hunter (6.5 Sacks) and Tom Johnson (5.5 Sacks) all harassing quarterbacks. This is a deep unit that includes Sharif Floyd and Linval Joseph at tackle spots, and Brian Robison at end. LB Eric Kendricks led the team in tackles with 105. The secondary includes two young corners, Trae Waynes and Mackensie Alexander, while the Harrison Smith is at free saftey. Strong safety is still a major question mark for this defense.
Vikings Special Teams: B-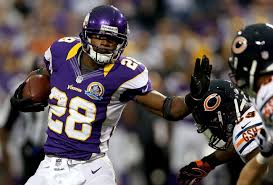 The Vikings were first in kick returns last season, as Cordarrelle Peterson was stellar in that role. Marcus Sherels was adequate on punt returns. Jeff Locke's punting was below average, while placekicker Blair Walsh (33/37 XP, 34/39 FG) proved to be someone you don't want in pressure situations.
Vikings Coaching and Management: B+
Zimmer is a solid coach, but his defense in terms of stopping the pass has been deficient. That looks to be improved this year. The Vikings got some quality guys in the draft.
Last Word: Minnesota Vikings 2016 NFL Preview
The Minnesota Vikings will be in contention for a playoff spot. They may even win the division again. Our Minnesota Vikings 2016 NFL preview surmises that if Bridgewater can show some more progress, Peterson can stay healthy, and the defense plays up to expectations, this team will have a winning season.
For our overview of the NFC and to link to other NFC teams, please click here.
Minnesota Vikings 2016 NFL Preview Pick: 10-6, 2nd AFC North, Wild Card