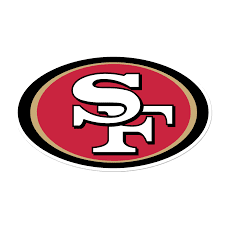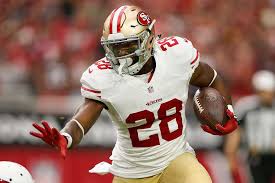 In preparing our San Francisco 49ers 2017 NFL preview and reviewing the team's past five seasons, it's amazing to see how much they have plummeted. In 2012, the 49ers won 13 games and went to the Super Bowl. The following year, they won 14 and were a wild card. The decline started in 2014 when they won eight and missed the playoffs, and then the next year they had just five victories. The organization is certainly hoping that last year's two-win season is the absolute lowest this team will go. To give the 49ers every chance at success, owners Denise DeBartolo York and John York fired struggling head coach Chip Kelly, who could not make his scheme fit the team, and hired Kyle Shanahan and general manager John Lynch. They have been charged with completely changing the culture of the team. This is a major rebuilding effort.
Offense: 6.5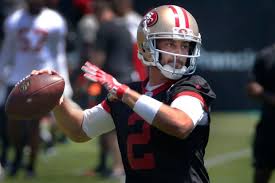 Don't expect much from the offense this season. Last season, the 49ers were 31st in overall offense, 32nd in passing, and 30th in third down conversions. They were 27th in scoring, averaging 19.3 PPG. In 2016, S.F. was fourth in rushing, which was the one highlight for this team. Veteran Brian Hoyer has been brought in to play quarterback. The franchise won't be building an offense on his shoulders. Hoyer is a logical placeholder, as he's experienced, disciplined and has played for Shanahan before, which means he knows the system. Hoyer will be tossing to WR Jeremy Kerley (64 REC, 10.4 AVG, 3 TDs), one of the few returning wideouts. Coming on board are free agents Pierre Garcon, Marquise Goodwin, and Aldrick Robinson. All are accomplished pass catchers.
Despite having to contend with a faltering offensive line, Carlos Hyde had a decent season, rushing for 988 yards and averaging 4.6 YPC while scoring six TDs. He has had a rash of odd injuries in his first three seasons. There are some new RBs who can now be a part of the rushing scheme including Tim Hightower, Joe Williams, and Kapri Bibbs.
Defense: 7.0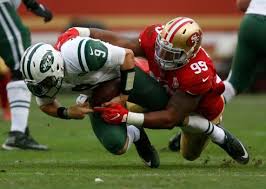 The 49ers go with a 4-3 scheme this season. In this year's draft, S.F. used their two first-round picks on defensive players. Their first choice, and the third overall, was Stanford DE Solomon Thomas, while the team's second choice and 31st overall pick was Alabama LB Reuben Foster. Both will be immediate starters dedicated to underpinning and empowering what has been a weak San Francisco run defense. Both players are very tough, gutsy guys who should help the 32nd ranked rushing D. On the frontline are two 49er top picks from the past two years, DE Arik Armstead and tackle DeForest Buckner (87 Tackles, 6 Sacks).
OLB Ahmad Brooks, who also had six sacks in his 11th season, looks to be back. The LB unit was severely hampered by injuries last season. If healthy, OLB NaVorro Bowman will have an impact. An Achilles tear in week four ended his 2016 season. It's hoped that the 2017 third-round pick, CB Ahkello Witherspoon (Colorado), can develop into a NFL player. Meanwhile, after the 2016 season, the 49ers released CB Tramaine Brocka, who became a liability due to domestic violence charges. Dontae Johnson and Will Redmond will compete for that spot. Converted safety Jimmie Ward has durability concerns.
Special Teams: 6.5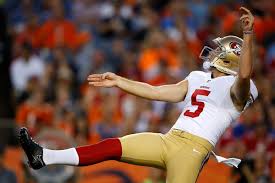 The special teams are not very special at this point. Veteran Robbie Gould is the new placekicker. He had dependability issues his last season, which was with the New York Giants. Bradley Pinion made 100 punts last season and that led the NFL. Rookies Trent Taylor and Joe Williams may be the respective punt and kickoff return men.
Coaching and Management: 7.5
Shanahan comes to this job with a six-year contract and a GM who he picked. The owners want massive changes and are entrusting him to develop a winner over the next five years. Shanahan certainly knows how to create high-scoring offenses; that's what he did with last year's Super Bowl almost-champions Atlanta. Most of his staff hires are fairly inexperienced. Look for GM Lynch and Shanahan to work very closely together.
San Francisco 49ers 2017 NFL Preview: Last Word
It is going to take some time to make the 49ers a winner again. Look for an improved club that has the chance to double last year's wins. That means going fro two to four. Our San Francisco 49ers 2017 NFL preview sees this club as moving forward in 2017 towards creating a new, winning team-of-the-future.
San Francisco 49ers 2017 NFL Preview Prediction: 4th NFC West; Record: 4-12
GO BACK TO: