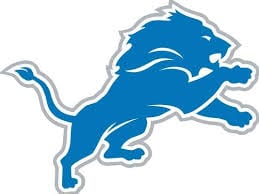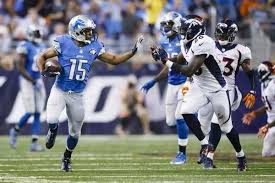 Last season, the Detroit Lions (9-8) made it to the playoffs as a wild card for the second time in three years, and they did it with quarterback Matthew Stafford winning more games than anyone can remember on a final drive. Statistically, the Lions are mediocre at best, but when it comes intangibles, they have them. Here's one, they are an excellent home team with Jim Caldwell as head coach with a Ford Field record of 17-7. In 2017, eight of their nine wins were by six points or less and five were by three points. Our Detroit Lions 2017 NFL preview finds that for Detroit to make it to the playoffs a second year running, you'll have to expect more of the same from Stafford and the Lions.
Offense: 8.0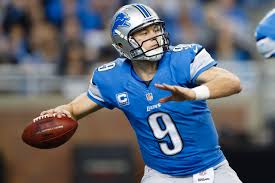 Stafford, who threw for over 4,300 yards hitting for 24 touchdowns and tossing 10 picks, is definitely one of the better field generals in the game. You don't win so many close games in one season by sheer luck. It helps that he has a solid group of receivers. The Lions went from playing a deep ball passing game to a short field game where Stafford could complete plenty of high percentage passes. Instituted by offensive coordinator Jim Bob Cooter, it became known as Cooter Ball. Five players caught 50 or more passes with WR Golden Tate grabbing 91 for 1,077 yards and four touchdowns. Anquan Boldin was next with 67 catches for 584 yards and eight scores. However, Boldin is not expected to return to the Lions and latest reports have him possibly playing for the Ravens.
Although they can complete passes, it's tough for the Lions to get any traction on the ground. It's true that Ameer Abdullah missed 14 games due to a foot problem and Theo Reddick, who led the team with 92 carries, 357 yards and a 3.9 average, did not play in six contests due to various injuries. The Lions did nothing to improve their running game. It is the weakest spot on the offense. On the other hand, the offensive line did a fine job of protecting Stafford. This is a solid group that showed a lot of improvement in 2016, and this season welcomes Pro Bowl guard T.J. Lang from the Packers.
Defense: 7.0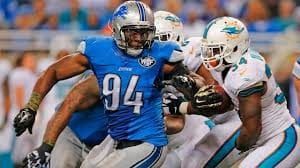 The Detroit defense underachieved in so many ways. The front four were supposed to be the strength, but they were average at best and in many ways below average. The Lions had 26 sacks, which placed them tied for 30th in the league and they were dead last in the NFC. Injuries and age did not help this unit. Ezekiel Anah is one of the best pass rushers in the NFL. Two seasons ago he had 14.5 while last season he notched just two. If he can stay healthy, this group will show marked improvement.
The Lions D tied for 23rd in the league in interceptions (10). That too was a disappointing stat. The secondary, which has some fine players such as corners Darius Slay and Nevin Lawson and safeties Glover Quinn and Tavon Wilson, underperformed. There's quite a bit of competition for spots on this unit. It should be improved. In the linebacking area, Detroit let some aging vets go and look to have first-round draft-pick Jarrad Davis start and make an impact. Tahir Whitehead will be back and despite making 132 tackles he made very few big plays.
Special Teams: 9.5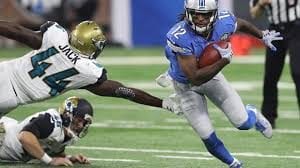 The specialists on the Lions are some of the best in the NFL. Placekicker Matt Prater, who went to the Pro Bowl last year, hit six game-winning or tying field goals last season, while punter Sam Martin had the second-best net punting mark in league history. Andre Roberts, one of the top punt returners in 2016, is gone, but there's plenty of talent ready to step up.
Coaching and Management: 7.5
Caldwell (27-23) is back for his fourth season as Lions head coach. Some are surprised at that, but others get it. He has the best winning percentage of any non-interim Detroit coach in 60 years, and the team has been to the playoffs twice in his three seasons as coach. This season he needs to not only get to the playoffs but win a postseason game. If he doesn't do that then chances are he won't see a fifth season in Detroit.
Detroit Lions 2017 NFL Preview: Last Word
Last season, the Lions scored on average 21.6 PPG (20th NFL), while they allowed 22.4 PPG (13th NFL). Although their PF/PA differential was slightly negative, they were helped by the fact that their defense was actually a tad better than their offense and when they needed to stand tough, they did. Despite losing Boldin, Detroit still has plenty of solid pass-catchers. With an improved defense, some game-winning Stafford moment, and the sure leg of Prater, our Detroit Lions 2017 NFL preview sees the team as once again being very competitive.
Detroit Lions 2017 NFL Preview Prediction: Tied 2nd NFC North; Record: 9-7
GO BACK TO: