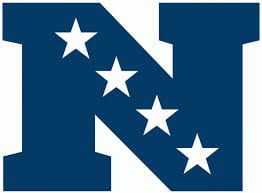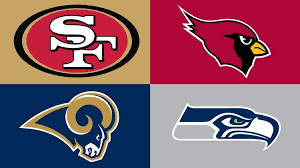 Our 2017 NFC West Preview covers all fours teams, considering clubs have serious playoff chops. The Seattle Seahawks have made the playoffs for the past five years and have one Super Bowl Trophy in that time. They might have had two but for one pass that was picked off by the New England Patriots. That pass play was one that many felt coach Pete Carroll should not have been called. The Arizona Cardinals, led by QB Carson Palmer, look to be a serious threat in 2017. The Los Angeles Rams and San Francisco 49ers both jettisoned their coaches and have new visions guiding them in an effort to rebuild. Both teams will be unpredictable and dangerous.
Arizona Cardinals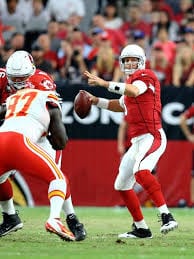 Last season, the Arizona Cardinals (7-8-1) limped into second place in the NFC West and did not make the postseason. This is an aging team led by a quarterback that lost some of his zip last year. Injuries to important players and a weak O-line did not help. Dual threat David Johnson is a quality playmaker while Larry Fitzgerald, who caught 107 passes, averaging 9.6 YPC, is still one of the best in the NFL. The Cardinals have a fine defense. Last season, they led the league in sacks with 48. The D did lose five starters to free agency, and although a concern, this is still a formidable group
Los Angeles Rams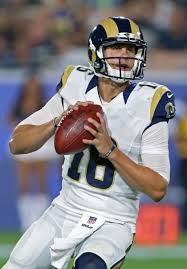 The Los Angeles Rams (4-12) moved back to LA from St. Louis last years and with rookie QB Jared Goff calling signals started the season at 3-1. They would then lose 11 or their last 12 games. It was a tough season where Goff was pummeled by pass rushers. The Rams fired coach Jeff Fisher at the end of the season and brought in Sean McVay and a new offensive system. They have not made many personnel changes to the line but they have shuffled the players around in an attempt to find a better fit. McVay brought in the esteemed Wade Phillips to serve as defensive coordinator. LA does have a decent D, and Phillips should make them better. Look for the Rams to show some improvement this season over last.
San Francisco 49ers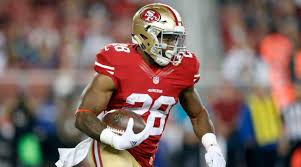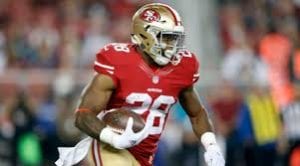 Like the LA Rams, the San Francisco 49ers (2-14) area team in transition. Coach Chip Kelly was let go with Kyle Shanahan replacing him. Shanahan chose John Lynch as his general manager. The two set off to create a new culture at and a new team in San Francisco. The coaching staff is young and they have a lot to do. Shanahan has a six-year contract so there's some time. One of the first things the new coach did was bring in veteran Brian Hoyer as QB. Hoyer will be a stabilizing force until the 49ers can sign a quality free agent or draft their QB of the future. Both the defense and offense need major work.
Seattle Seahawks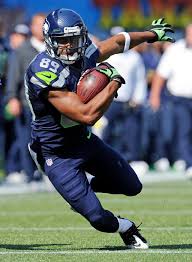 The Seattle Seahawks (10-5-1) won their division fairly easily in 2016, but they did so with a team that was decimated by injuries. QB Russell Wilson had three early injuries that made him very immobile. Seattle also lost their prime running backs and ended up with 18 different ball carriers. Poor play by the offensive line made things a lot tougher for the offense. They need to solve problems at guard and tackle before the start of the season. Also, most of the receivers did not perform up to expectations. The defense is sound and proved to be especially adroit at mounting effective pass rushes and stopping the run. The secondary played well, but when primary players were injured, they proved to lack depth. To help fix that problem the Seahawks picked three safeties in the draft. This team should be playoff bound again.
2017 NFC West Preview: Final Standings
Our 2017 NFC West Preview offers the projections below regarding how each team will perform. We think Seattle will take the division, and Arizona will be the wild card. For a complete analysis and preview of each team in the NFC West please follow the links associated with each team.
Seattle Seahawks 10-6
Arizona Cardinals 10-6
Los Angeles Rams 6-10
San Francisco 49ers 4-12