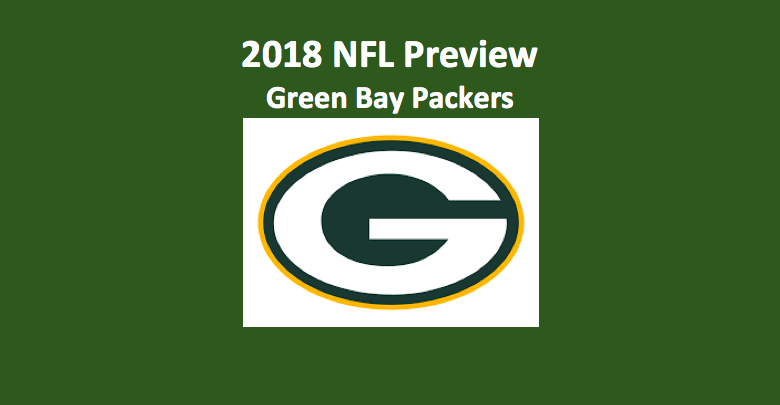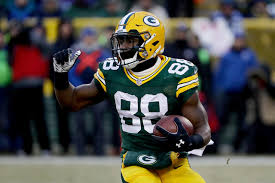 Last season, the Green Bay Packers (7-9) got off to a good start. After their first five games, the Pack was 4-1. But then things went south for Green Bay in the NFC North. Partway through the season, Rodgers broke his right collarbone. With Rodgers our, it was as if Green Bay couldn't buy a win. That was par for the course, as in 18 games that Rodgers has had to sit out due to injury over the last few seasons, his team is 5-12-1. One thing our 2018 Green Bay Packers NFL betting preview sees as being evident, Rodgers has to be healthy for this team to be competitive.
Offense
What a bad season this team had. Statistically, they were fairly dismal. Their best stat was their 39% success rate on third downs. That tied them for 13th in the league. Their ground game was a bit better than their pass attack, as the Packers rushed for 107.8 YPG (17th NFL) and threw for 197.9 YPG (25th NFL). They were 26th over in offensive yards with 305.7 per game. Their 20.0 PPG (21st NFL) was four points lower than the 24.0 PPG they allowed on D.
Quarterbacks and Running Backs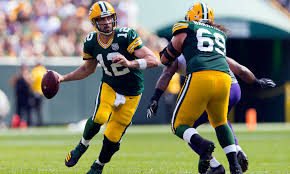 Aaron Rodgers (238 ATT, 153 COMP, 1675 YDS, 16 TDs, 6 INTs) will be 35 in December. That's seven years older than he was when he won the Super Bowl. He's vulnerable, especially when scrambling out of the pocket. In the sub spot, Brett Hundley (316 ATT, 192 COMP, 1836 YDs, 9 TDs, 12 INTs) played poorly. The Packers brought in Cleveland backup DeShone Kizer to compete with Hundley for the number two spot. In any case, if Rodgers goes down our 2018 Green Bay Packers NFL betting preview finds that the Packers will have a rough go it.
Two rookie running backs had solid seasons last year. Rookie Jamal Williams (153 ATT, 556 YDs, 3.6 YPA, 4 TDs) became the number one running back, offering the type of power that wears opponents down. Aaron Jones (81 ATT, 448 YDs, 5.5 YPA, 4 TDs), another first-year NFL player, could run and cut in an explosive manner. Together, these two young players are a dynamic duo.
Receivers and Tight Ends
Devante Adams (74 REC, 885 YDs, 12.0 YPC, 10 TDs) is versatile route runner who is fast and sure. He takes over as the number one receiver after the Packers released aging vet Jordy Nelson. Slot receiver Randall Cobb (66 REC, 653 YDs, 9.9 YPA, 4 TDs) has taken some hard hits over the years. He's lost a step or two, but still possesses sure hands and is a fine athlete. TE Jimmy Graham (57 REC, 520 YDs, 9.1 YPC, 10 TDs) is prime in the red zone, as he's extremely tough to guard.
Offensive Line
The Packers allowed 51 sacks (28th NFL) last season. They have some good players on the line, but health concerns were a major issue in 2017. In the first eight games, they never had all five starters. OLT David Bakthiari is a premium talent, while center Corey Linsley proved to be resilient and tough, playing every snap last season. He's a smart player who's able to handle matchups with guys far bigger. The right side has some questions marks, as RT Bryan Bulaga attempts to overcome the a second ACL tear. The other spot is up for grabs.
Defense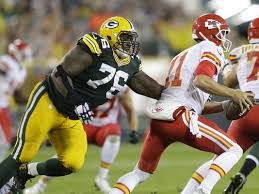 What's been said about the Packer offense can also be said of its D. There was not much to write home about when it came to this side of the ball. They allowed 24.0 PPG (26th NFL), 236.8 passing yards per game (23rd NFL), and 112.1 rushing yards (17th NFL). The D was tied for 20th in INTs with 11, tied for 20th in turnover differential (-3), and tied for 17th in sacks with 37. The 348.9 yards in overall D they allowed ranked them 22nd.
Defensive Line
Muhammed Wilkerson comes to the Pack from the Jets. The seven-year vet is a former Pro Bowl player who may be at a turning point in his career. If he's motivated, he could be a massive addition to the line. Another vet, Mike Daniels, is a passionate and motivated end. He notched five sacks last season. NT Clark Kenny is an avid run-stopper and an unflinching tracker of quarterbacks. DE Dean Lowry is smart and energetic. He adds some depth to the starting three.
Linebackers
Our 2018 Green Bay Packers NFL betting preview finds that the LB unit is not as versatile as one would like. The two primary guys in this unit, Clay Matthews (7.5 SCKs) and Nick Perry (7 SCKs), are solid on sacks. Perry has 18 sacks over the past two seasons and Matthews 19 over the last three. However, both have been injured a lot. Jake Ryan (89 TKLs) and Blake Martinez (158 TKLs) are run stoppers, but nothing more.
Secondary
This was a very sound unit last season. But, Green Bay traded their best corner Damarious Randall (4 INTs) to the Browns for QB Kizer, while premium safety Morgan Burnett, who was a free agent, went to the Steelers. They still have Ha Ha Clinton-Dix (3 INTs), a Pro Bowl safety who haD an off season in 2017, and CB Kevin King, who can be dazzling if he can get past a nagging shoulder problem. Safety Josh Jones will attempt to overcome what was a very disappointing rookie season.
Special Teams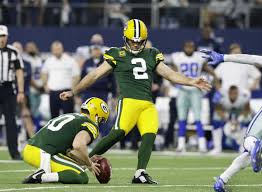 Run back specialist Trevor Davis earned a ranking of third on punt returns and seventh on kickoffs, as he averaged 12.0 and 22.8 YPR respectively. Rookies will man the putting and long snap positIons. J.K. Scott, of Alabama, replaces Justin Vogel, while Hunter Bradley, Mississippi State, will attempt to alleviate the issues with getting the ball from the line to the punter or holder. Placekicker Mason Crosby had problems in 2017 as he connected on just 15-of-17 FG and 33-of-35 extra points.
Coaching
Head coach Mike McCarthy (121-70-1 Green Bay and Overall) has had some stellar seasons and some disappointing ones. One thing about him is he has a stabilizing influence, as his Packers tend to run on an even, uninterrupted keel. But he can be slow to replace underperforming players and coaches.
2018 Green Bay Packers NFL Betting Preview: Final Word
The Packers will do well as long as Rodgers' health holds out. But that could be a tenuous situation. Our 2018 Green Bay Packers NFL betting preview sees this team struggling, especially against clubs like New England, Minnesota, Atlanta, and Seattle. The Packer offense is fairly mediocre. Their D has some very solid players, but depth could be an issue.
2018 Green Bay Packers NFL Betting Preview Projection: 7-9 Record, 3rd NFC North
Unit Ratings
Offense:
QB: 7.2, RB: 7.5, OL: 6.8, WR: 7.7, TE: 8.0
Defense
DL: 6.5, LB: 6.8, DB: 7.0
Special Teams
PK: 7.5, PT: 7.0, RT: 8.0
Other
Coaching: 8.0
Intangibles: If Rodgers goes down, the pack will be in emergency mode. Protecting him is essential.
Overall Rating = 7.3
Links