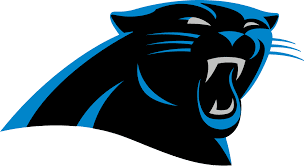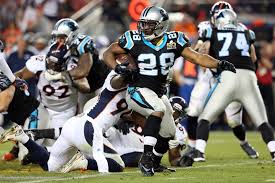 Depending on who you believe, the Carolina Panthers (6-10) will finish second, third or fourth in the division. Our Carolina Panthers 2017 NFL preview offers a less-than-optimistic outlook for this team in 2017. One reason for our pessimism is that the division has gotten a lot tougher in the past two seasons, as Tampa Bay has been on the rise. Another reason we feel that the Panthers will post a second losing season is the recent firing of GM Dave Gettleman, which left the club heading into training camp without someone in that all-important position. From 2013 through 2015, the Panthers were a playoff team and in 2015, they made it to the Super Bowl. Last season, everything unraveled and in the off-season, things even unraveled a bit more. They had a good draft, and that may help this team. Also, a healthy Panther team would go a long way in a long season. But how much can the Panthers improve in a division that includes both Atlanta and Tampa Bay?
Offense: 7.5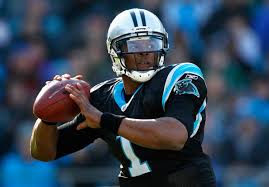 Can Newton, who is one of the NFL's few running quarterbacks, threw for over 3,500 yards and ran for another 359. He tossed 19 TD passes and ran for five more scores, while giving up 14 interceptions. There's good news via the draft for Newton, as the Panthers took WR Curtis Samuel (Ohio State) as their second pick. He's an athletic, smart receiver who knows how to utilize mismatches. WR Kelvin Benjamin and TE Greg Olsen, Newton's two favorite targets, are back. Benjamin had 63 catches for 941 yards and seven touchdowns, whole Olsen caught 80 passes for 1,073 yards and three TDs.
RB Jonathan Stewart, who had 824 yards, averaging 3.8 YPA, scored nine times on the ground. He'll be joined by first-round pick Christian McCaffrey (Stanford). McCaffrey has game-changing chops and big-play potential. On the O-line, the tackle spots are major question mark, and that can spell trouble for Newton and company. The guard spots look solid.
Defense: 8.5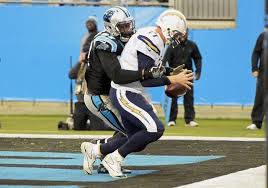 Last season, the Panther defense was ranked sixth versus the run and 29th against the pass. They allowed an average of 25.1 PPG (26th). They had 47 sacks, which ranked them second and 17 interceptions, which tied them for fourth, but their turnover differential was -2 (Tied 21st). DE Mario Addison, who signed a new three-year deal after the 2016 season, notched a team-best 9.5 sacks last year. Kawann Short, who also earned a new contract, made six sacks. Veteran front man and future Hall of Fame player Julius Peppers joins this solid group, while second-year man Vernon Butler will be asked to step up.
The linebacking unit is also strong and includes Luke Kuechly, a Pro Bowler who had 112 tackles last season despite missing six games due to injury. An aging Thomas Davis led the team with 145 tackles. He also posted three picks. In the secondary, safety Kurt Coleman, who was third in tackles with 90, topped the team in interceptions with four. Rookie corners James Bradberry (2 INTs) and Daryl Worley showed a lot of improvement throughout last season. Veteran Mike Adams was signed as a free agent and will start at strong safety. CB Captain Munnerlyn joins the Panthers once again after leaving to play for the Vikings in 2013. He'll be in the nickel spot.
Special Teams: 7.5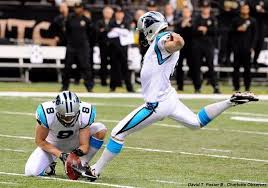 Kicker Graham Gano, who had been reliable for four seasons, had his game go south in 2016. He missed eight field goals and three extra points. Seventh-round draft pick Harrison Butker will compete for the job. Last season, punter Andy Lee missed seven games with a hamstring injury. He's back for 2017 and should be sound as long as he stays healthy. Long snapper J.J. Jansen has been near perfect for eight seasons and will assume that role once again. The return game is lacking and needs some help, especially on punts. First-round pick McCaffrey may be asked to bring back punts.
Coaching and Management: 7.0
Our 7.0 rating in this category may be generous as owner Jerry Richardson's untimely and unexpected firing of Gettleman does not only affect front office operations and player development, but also infuses an air of uncertainty that can be detrimental to the team. Coach Ron Rivera (56-45-1 Overall), who starts his seventh season with the team, could be gone partway through the season if the team continues to lose. Although Rivera has taken this team to the postseason in three of his six years at the helm, Richardson want more and that's a Super Bowl victory. That will not happen this year.
Carolina Panthers 2017 NFL Preview: Last Word
The Panthers have certainly improved in the off-season especially in terms of drafting offensive players with huge upsides. How well and quickly new guys like McCaffrey and Samuel adapt to NFL play will be major factors in any success that Carolina enjoys this season. GM Gittleman did well in signing free agents and drafting quality players, but now he's gone, leaving the Panther organization in an unstable state. Our Carolina Panthers 2017 NFL preview sees this team as struggling to finish anywhere but fourth.
Carolina Panthers 2017 NFL Preview Prediction: 4th NFC South; Record: 6-10
GO BACK TO: