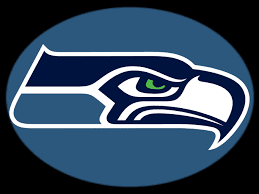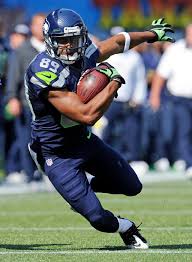 The Seattle Seahawks (10-5-1) have been to the playoffs five seasons straight, winning one Super Bowl (2013) and throwing one away to the New England Patriots (2014). Our Seattle Seahawks 2017 NFL preview envisions a team that once again will be competitive in the division, conference, and league. Last year's playoff run came to an end on January 14 when the Atlanta Falcons beat the Seahawks 36-20. Coach Pete Carroll has out together a half-decade of 10-win seasons. We see another one in his near future. Here's a look at QB Russell Wilson and company and what they have to do to get back to the big game once again.
Offense: 8.5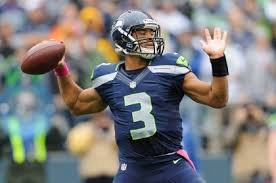 QB Russell Wilson suffered three different injuries last season. All occurred in the initial half of the campaign. At times, the veteran quarterback had a tough time finding his groove. It was especially difficult because at the top of the season, he suffered both ankle and knee injuries, which greatly hampered his ability to run. For a QB and offense that was used to their signal caller being comfortable with calling his own number, these hampering injuries caused confusion and put a lot of pressure on the entire offense. Still, Wilson managed to throw 21 TDs and 546 passes of which 353 were completed. His total passing yards came in at 4,219. He threw 11 INTs.
A healthy Wilson will be a big help. Another thing that would help this team in 2017 is a better offensive line. Center Justin Britt was solid throughout, but the rest of the line had problems at both the guard and tackle positions. There's competition this season for all of those spots. Free agent tackle Luke Joeckel, a former number two overall pick, comes to the club from Jacksonville for an $8 million deal.
Poor line play hurt the Seahawk running game, which was ranked 25th in the league. The Seahawks saw their primary running backs either sidelined by injuries or underperform. A total of 18 different guys carried the ball and none effectively. Seattle receivers also, for the most part, did not meet expectations. One who did very well in 2016 was Doug Baldwin, who tied a franchise record with 94 catches. Veteran WR Jimmy Graham, who averaged 14.2 YPC and scored five TDs, made some decent plays. Seattle needs more from TE Luke Wilson and WRs Paul Richardson and Graham.
Defense: 8.5
For the most part, the Seattle D was solid. That is, except for the times when it was not. The Seahawks had the fifth ranked overall defense, seventh rushing D, and eighth ranked passing defense. They held opponents to 18.2 PPG (3rd). The team also tied for third in sacks with 42. However, a weak area was interceptions, as they tied for 21st with 11. The D-line did a good job as Pro Bowl end Cliff Avril notched 11.5 sacks and Frank Clark, in his second season, got 10. There were depth issues on this unit. Seattle addressed this challenge by picking DL Malik McDowell (Michigan State) in the first round.
Two Pro Bowl players anchor the linebacking area, MLB Bobby Wagner and WSLB K.J. Wright. Wagner topped the team in tackles with 167 while Wright posted 126. Wagner also had four sacks. But the rest of the group was lacking. Former 49er Michael Wilhoite has come in as a free agent and will try to play the strong side effectively. The secondary still has CB Richard Sherman (4 INTs) despite efforts to trade the unhappy and often upsetting veteran. SS Kam Chancellor (2 INTs) and FS Earl Thomas (2 INTs) are both solid players but each spent a decent amount of time injured last season. That made the secondary especially vulnerable. The Seahawks picked three safeties in the draft in an attempt to bolster the deep backs.
Special Teams: 7.0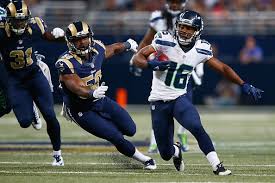 Punter Jon Ryan is back. He's dependable and accurate. Veteran placekicker Steven Hauschkas had a bad season and was let go despite putting in some great years for the Seahawks. Replacement Blair Walsh who hit a league-leading 34 field goals last season, comes to Seattle from the Vikings. Tyler Lockett, one of the best return guys in the game, will continue bringing back kicks.
Coaching and Management: 8.5
Pete Carroll and his staff have done a fine job in Seattle. But some wonder if the coach may be getting a bit stale. Additionally, Sherman had two blowups with coaches during two different games, creating a very contentious atmosphere. If Carroll can lead this team to another Super Bowl victory, no one will question him or his effectiveness.
Seattle Seahawks 2017 NFL Preview: Last Word
The Seahawks will be a very competitive team. But they have to stay away from injuries and Sherman has to either be on board or go to another team. Our Seattle Seahawks 2017 NFL preview see this team taking the division. However, it won't be easy, as the Arizona Cardinals will be especially competitive.
Seattle Seahawks 2017 NFL Preview Prediction: 1st NFC West; Record: 11-5
GO BACK TO: