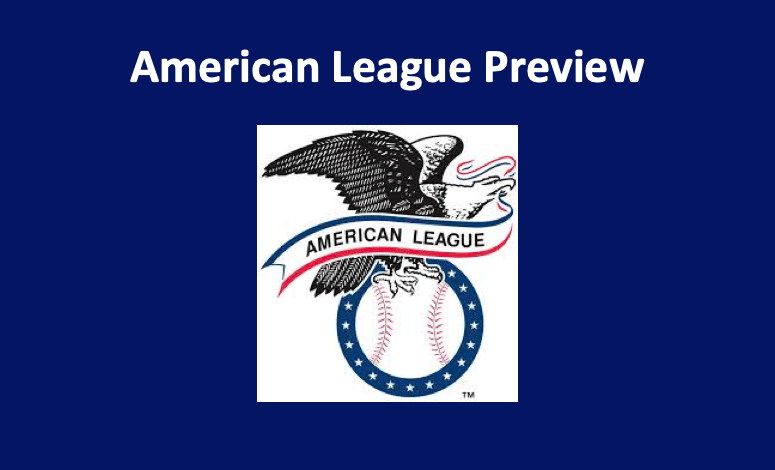 Here's our American League preview 2020. Our American League preview has everything you need to understand each team's strengths and weaknesses in regards to the upcoming season. Use our hub to link to each division preview as well as to each individual team. We provide a full analysis of each team's pitching, hitting, and fielding. We also evaluate five projected starting pitchers, three of the most important relievers, and potential position players. Finally, we offer insights into the front office and manager of each team and predict where every ball club will finish. Note, our 2020 National League Preview, which covers all aspects of that league, will also be posted soon.
American League Preview – Team Links
In terms of who's best and who's worst in each division, we've determined that as well as all of the teams that will finish somewhere between first and fifth. Each team's primary preview page not only offers their order of finish but also their record. We also predict the wildcard teams. Below, you'll links to each division and ball club.
We've determined that in the AL East the New York Yankees possess the most potential to take that division crown. The Tampa Bay Rays might be a worthy opponent. The Baltimore Orioles appear to be the cellar dwellers again.
Our American League preview envisions some changes in the Central Division. The Minnesota Twins are still the team to beat. However, the team most likely to beat them is not the Cleveland Indians, but, rather, the improved Chicago White Sox. Once again, the Detroit Tigers won't have much bite or anything to roar about.
In the AL West, the beleaguered and scandal-ridden Houston Astros are still the top team. The bottom of the barrel will be occupied by the Seattle Mariners. As usual, the Oakland Athletics appear to possess a lot of potential.
American League Preview – Final Word
Our American League preview 2020 is the ultimate MLB guide. Throughout the MLB season, we'll be offering picks every day. Utilize our previews to get a good handle on each team and their potential. Make sure you'll be ready for the exciting 2020 season, which is just around the corner.