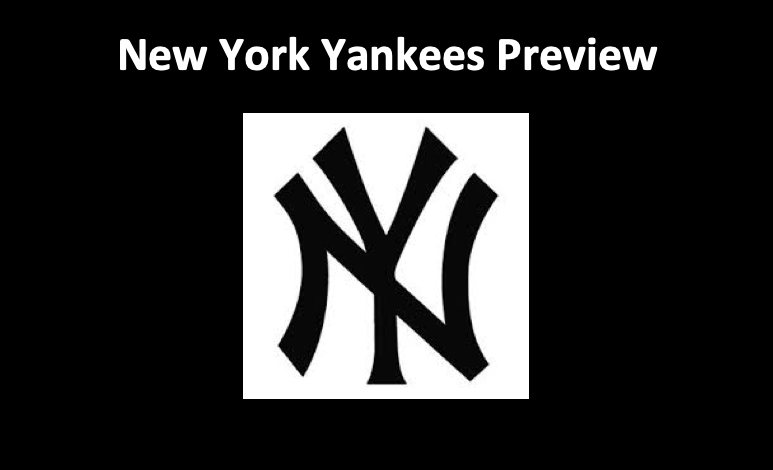 Our 2020 New York Yankees preview notes that in 2019 the Yanks were first in the AL East. This New York preview observes that the Pinstripes have not been to the World Series in 11 years. Although for many teams in the American League such a hiatus is a relatively short period of time, going more than a decade without a World Series appearance is an eternity for the Yankees. Last season, after taking the AL East with a 103-59 record, the Bronx Bombers lost in six in the ALCS to the Houston Astros. In the offseason, our 2020 New York Yankees preview finds that this team made numerous improvements towards ending their championship dry spell.
New York Yankees Preview – Pitchers
The team upgraded the starting rotation by signing former Houston ace and free agent Gerrit Cole. They offer a solid mix of right-handed and left-handed starters. In addition, the Yankees also possess a solid bullpen, which, with a few adjustments and proper management, could certainly be dominant throughout the season.
Starters
Righty Gerrit Cole (20 W – 5 L, 2.50 ERA, 0.89 WHIP), who comes from the Astros, is destined to be the ace of this rotation. He has top-notch control and a fastball/slider combination that serves him well. Lefty James Paxton (15 W – 6 L, 3.82 ERA, 1.28 WHIP), back for his second season with the Yanks, is commanding when his fastball is on target. After Paxton, third in the rotation, is right-hander Masahiro Tanaka (11 W – 9 L, 4.45 ERA, 1.24 WHIP). Tanaka, who has been especially reliable, featured an improved slider last season. That pitch compensated for his dwindling fastball and splitter. For a second straight season, Tanaka also saw his strikeout total fall.
Luis Severino (1 W – 1 L, 1.50 1.00 ERA, WHIP), also a righty, battled injuries last season and saw the speed of his fastball drop from 98 mph to 96 mph. If he can stay healthy, Severino will be an important part of the starting rotation. Rounding out the rotation, lefty J.A. Happ (12 W – 8 L, 4.91 ERA, 1.30 WHIP) returns for his second full season with the Yanks. In each of his last six seasons, the veteran has earned 10 or more wins.
Relievers
Out of the bullpen, expect to see righty Adam Ottavino (6 W – 5 L, 1.90 ERA, 1.31 WHIP) and lefty Zack Briton (3 W – 1 L, 1.91 ERA, 1.14 WHIP) often. Ottavino offers a tough-to-hit slider while Briton brings an effective sinker. Over the last six seasons, Briton has an ERA of 1.83. Closer Aroldis Chapman (37 Saves, 2.21 ERA, 1.11 WHIP) no longer throws a 100 mph-plus fastball. Thus, to compensate, he's developed a very effective slider.
Yankees – Everyday Players
Last season, Yankee hitters posted the fourth-best team batting average (.267) in the majors. Their 943 runs led the league and their 306 homers and 904 RBI were both good for second. Our New York Yankees preview notes that with a .490 slugging percentage, this was a team that could hit. However, NY's fielding percentage (.983) and errors (99) ranked 20th in the majors.
New York – Top of the Order
We expect the top of the Yankee order to look something like this. Second baseman D.J LeMahieu (.327 BA, 102 RBI, 26 HR) leads off. A 300-plus hitter, LeMahieu is a versatile fielder who can play just about anywhere. Right fielder Aaron Judge (.272 BA, 55 RBI, 27 HR) can quickly launch the ball over the fence. He bats second. Up third is shortstop Gleyber Torres (.278 BA, 90 RBI, 38 HR). Last season, at 22 years old, Torres enjoyed a breakout season, which earned him the starting spot this season. Fourth is DH Giancarlo Stanton (.288 BA, 13 RBI, 3 HR). Stanton, who performed poorly last season due to injuries, looks to rebound in 2020.
Yankees – Middle and Bottom of the Order
Catcher Gary Sanchez (.232 BA, 77 RBI, 34 HR), who is a pure homerun threat, has struggled behind the plate. His receiving and blocking skills are below average and last season he lost some of the zip in his arm, which was the best part of his defense. He'll hit fifth. Sixth is first baseman Luke Volt (.262 BA, 62 RBI, 21 HR), and seventh we anticipate centerfielder Brett Gardner (.251 BA, 74 RBI, 28 HR) getting the nod. Volt can pump out homers, but he lacks speed when balls are in play. Although Gardner is 36-years-old, he still has fine speed and covers a lot of territory in the outfield.
The bottom of the order is solid. Last season, third baseman Gio Urshela (.314 BA, 74 RBI, 21 HR) had quality numbers that earned him the starting spot at that corner. Left fielder Mike Tauchman (.277 BA, 47RBI, 13 HR) has sound defensive skills and a fine bat.
New York – Manager and Organization
Aaron Boone, who starts his third season at the helm for the Yankees, has proven to be a solid leader. He backs his players, utilizes analytics to their fullest, and can handle the media pressure in New York, New York. After notching 203 wins in his first two seasons, Boone needs to get this team to the next level. That is the World Series and a championship. GM Brian Cashman has been at his job for 20-plus years. He's still one of the best. Plus, the Yankees are spending money again.
New York Yankees Preview – Our Prediction
We anticipate New York winning the AL East for the second straight year and making the playoffs for a fourth year in a row. Our 2020 New York Yankees preview finds that this team has a fine starting rotation, sound bullpen, and plenty of hitting. They have a good chance of winning it all on 2020. If they do not, it will be a major disappointment for the franchise and fans.
New York Yankees Summary
New York Yankees – 1st AL East (105 Wins – 57 Losses)