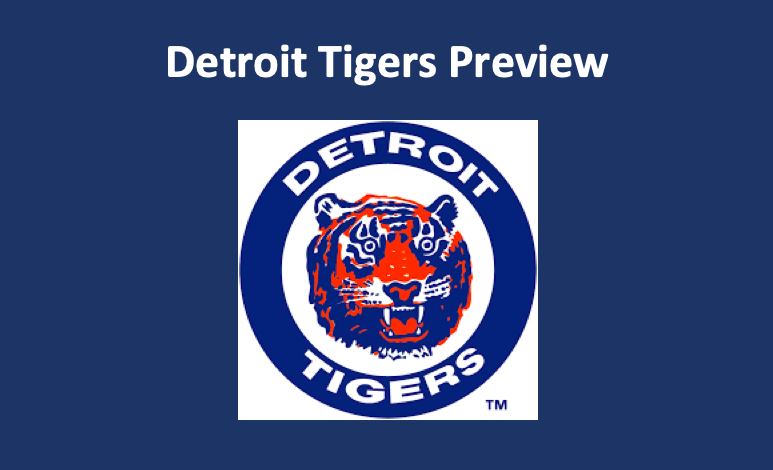 In creating our 2020 Detroit Tigers preview we have to wonder when the Tigers will make progress. This 2020 Detroit Tigers preview notes that it seems as if this team has been rebuilding forever. Last season the club recorded one of the most dismal records a MLB club has ever recorded as they went 47-114. The Tigers finished 53.5 games out of first place. From 2011-2014, the franchise topped the AL Central making it to the World Series in 2012. The San Francisco Giants eliminated them in four games. Since 2014, they've posted just one winning season. In their last three seasons, they've won a total of 175 games and lost 310.
Detroit Tigers Preview – Pitchers
In 2019, the Detroit pitching situation was exceptionally problematic. The Tiger pitching staff recorded a 5.24 ERA (14th) and against them opponents batted .275 (15th). They recorded 31 saves (15th) and posted 25 blown saves (7th). Their save percentage came in at 55.36 (12th). Detroit pitchers allowed the fourth-most homers in the league (250). They walked 582 batters, which was also the fourth most in the AL.
Starters
Matthew Boyd (9 W – 12 L, 4.56 ERA, 1.40 WHIP), a lefty with a tough slider and low-90s fastball, is this team's top starter. However, he needs to find his control and cut down on his league-high 39 gopher balls. Last season, righty Spencer Turnbull (3 W – 17 L, 4.61 ERA, 1.44 WHIP) gave this team five innings per start and three wins. He is skilled and brings a solid fastball to the mound. Third man in Ivan Nova (11 W – 12 L, 4.72 ERA, 1.45 WHIP) comes to the Tigers from the White Sox. The 12-year vet's primary pitch is his 93-mph sinker, which has good, natural movement. He mixes it with a 93-mph four-seam fastball and an 86-mph change.
Jordan Zimmermann (1 W – 13 L, 6.91 ERA, 1.52 WHIP) is in a four-season slide. His 91-mph fastball and 86-mph slider have become ineffective. He could be gone by midseason. Daniel Norris (3 W – 13 L, 4.49 ERA, 1.33 WHIP) offers a 91-mph fastball that batters love to hit. However, last season, he did have some decent stretches.
Relievers
Out of the pen, righty Buck Farmer (6 W – 6 L, 3.72 ERA, 1.27 WHIP) is a proven workhorse who offers innings. Jose Cisnero (0 W – 4 L, 4.33 ERA, 1.53 WHIP), who played nine years in the minors and three seasons in the bigs, pitched in 35 games last season for the Tigers. Closer Joe Jimenez (9 Saves, 4 W – 7 L, 4.37 ERA, 1.32 WHIP) struggles with control. He uses a hard sinker and plus changeup.
Tigers – Everyday Players
Detroit batting was also nothing to write home about. At .240, the Tigers were third from the bottom in batting. They were last in the league with 149 homers, 556 RBI, and .682 OPS. As expected, Detroit was also last in slugging percentage (.388) and on base percentage (.294). Our Detroit Tigers preview notes that in the field, Detroit placed in the bottom fifth of the AL in fielding percentage (.981) and errors (111).
Detroit – Top of the Order
Centerfielder JaCoby Jones (.235 BA, 26 RBI, 11 HR) leads off while shortstop Niko Goodrum bats second. (.248 BA, 45 RBI, 12 HR) At one point last season, Jones had 1.056 OPS over 27 games. In 2019, Goodrum, a switch-hitter, proved to be a sound at the plate and dependable in the field. Up third is DH Miguel Cabrera (.282 BA, 59 RBI, 12 HR). The aging superstar doesn't have the same pop as he did in his salad days, but he can still deliver. C.J. Cron (.253 BA, 78 RBI, 25 HR) hits fourth. He has good power from the right side and is a fine first baseman. Cron, who comes to the Tigers as a free agent from the Twins, has played for four different teams in four years.
Tigers – Middle and Bottom of the Order
Left fielder Christin Stewart (.233 BA, 40 RBI, 10 HR) hits in the middle of the order. He's not in the lineup for his defensive abilities. He has good power from the right side. Second baseman and former Twin Jonathan Schoop (.256 BA, 59 RBI, 23 HR) is sixth while third baseman Jeimer Candelaro (.306 BA, 32 RBI, 8 HR) hits seventh. Schoop has power but is an undisciplined hitter. Switch-hitter Candelaro is an asset at third, but his production at the plate dropped last season. He needs to show improvement on offense.
Catcher Austin Romine (.281 BA, 35 RBI, 8 HR) bats eighth. The free agent comes from the Yankees where he served as the backup backstop. His pitch-framing skills are below average, but, as a hitter, he does have some power. Finally, in the ninth spot, is Victor Reyes (.304 BA, 25 RBI, 3 HR). Reyes, a speedy and skilled fielder, came to the Tigers from the Diamondbacks in the 2019 midseason. In the final three months, he hit .307.
Detroit – Coaching and Management
Manager Ron Gardenhire needs to generate more wins. He certainly knows how to do that. In over a decade with the Twins, he guided the team to six AL Central titles. However, he's in the final year of his contract with Detroit. He won't get an extension if this team loses 100-plus games in 2020.
Detroit Tigers Preview – Our Prediction
Our 2020 Detroit Tigers preview finds that these Tigers will struggle. The team is in need of pitching. Plus, their bats will be mediocre at best. We do expect them to win more than 47 games. But how many more can they possibly win? Not enough to get them out of the cellar.
Detroit Tigers Summary
Detroit Tigers – 5th AL Central (62 Wins – 100 Losses)