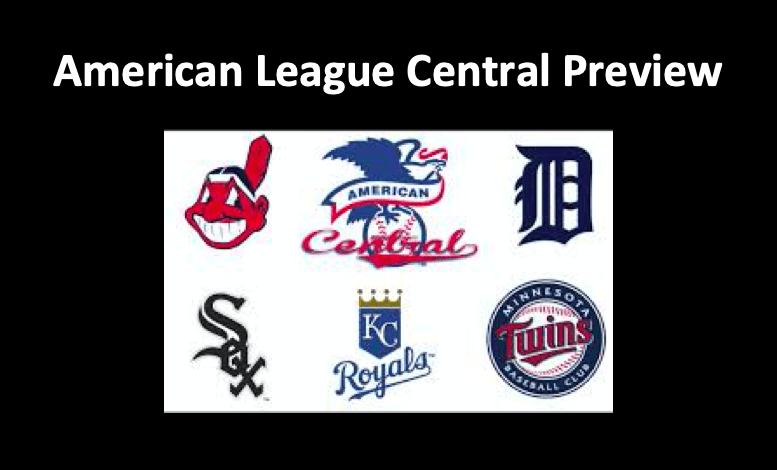 This AL Central Preview 2020 page provides a snapshot of each team. Our AL Central Preview 2020 connects you to our full analysis and projection for each team in the division. In breaking down each franchise, we find that once again the Minnesota Twins will be very competitive. The surprise baseball club this season looks to be the Chicago White Sox. The ChiSox have done a good job rebuilding and appear to be ready to roll. Once again, we expect the Cleveland Indians to be in the hunt for a playoff spot well into September. Finally, the Kansas City Royals and Detroit Tigers are both in need of major improvements.
AL Central Preview 2020 – Teams
Below you'll find a six-point assessment of each AL Central team. This is a sketch of each club's strengths and weaknesses. As noted, our team pages offer a detailed examination of each franchise. Just click on the appropriate link to be taken to that team. Our complete, unabridged preview of every AL Central baseball club reviews past performance, pitching staff, including starters and bullpen, and fielders/hitters. Plus, we evaluate the front office and manger and also predict where each team will finish and their record. If you want to be completely prepared for the upcoming season, you should be sure to read every part of our AL Central Preview 2020.
Strengths and Weaknesses
Strengths
Improved starting rotation
Upgrades in lineup
Ownership is spending cash for quality
Weaknesses
Lots of promise, can they come through?
Exciting young talent will make mistakes
Twins and Indians are stalwart opponents
Strengths
First three starters solid
Fine bullpen
Manager Terry Francona is top-notch
Weaknesses
Could use more bats
Question marks for fourth and fifth starters
White Sox may have passed them by
Strengths
After coming from Arizona in 2019, Victor Reyes hit well
Tigers should win more than 47 games
Starter Ivan Nova comes from the ChiSox with 11 wins
Weaknesses
In 2019, not one Detroit starter posted 10 wins
Hitting stats some of worst in AL
Manager Ron Gardenhire on the ropes
Strengths
Whit Merrifield is one of best hitters in MLB
DH Jorge Soler has exceptional power
Closer Ian Kennedy is solid
Weaknesses
Not one starter had more than nine wins
Last four in batting order very weak
New manager Mike Methany questionable
Strengths
Excellent starting rotation
Lefty closer Taylor Rogers has 4+ outs in his arm
Lineup offers plenty of power
Weaknesses
Can catcher Mitch Garver find consistency at plate?
Hitter Byron Buxton has lots of potential but injury-prone
Can manager Rocco Baldelli repeat last season's stellar rookie performance?
Our AL Central Preview 2020 Projections
This division looks to have become a bit more crowded as the Chicago White Sox have beefed up their roster. The Minnesota Twins are an exceptionally well-rounded team while the Cleveland Indians did little to improve in the offseason. Kansas City and Detroit both have serious rotation issues.