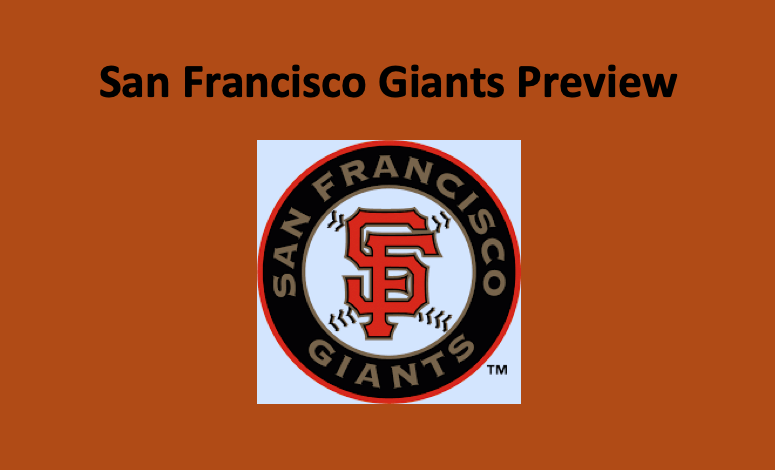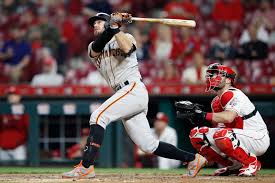 Our San Francisco Giants Preview 2020 notes that after recording three-straight losing seasons, this team is in the market for new, young blood. To aid in the process, they hired former Philadelphia manager Gabe Kapler, replacing 13-year veteran skipper Bruce Bochy. Kapler, who spent two seasons in the City of Brotherly Love and seemed to be overwhelmed by the job, was certainly a controversial choice. Last season, the Giants went 77-85, earning them a third-place finish. Our San Francisco Giants Preview 2020 notes that they will probably do worse this season. This team needs to rebuild, and VP of Baseball Operations Farhan Zaidi has a lot of work to do in order to make San Fran a contender once again.
San Francisco Giants Preview 2020 – Rotation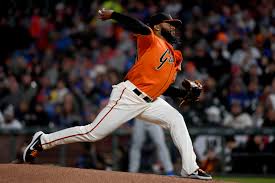 Our San Francisco Giants Preview 2020 observes that last season this team's pitching staff posted stats that were a bit below the NL average. The team ERA of 4.38 ranked ninth while their WHIP of 1.30 tied them with two other teams for eighth. Their 41 saves ranked sixth and the pitching staff's eight shutouts tied them with two other NL clubs for fifth. One thing that the Giants absolutely have to do is cut down on the number of gopher balls they gave up. In 2019, SF pitchers gave up 227 homeruns, which was the fourth-most in the league.
The one, two, and three starters are all righties. Johnny Cueto starts first. Cueto, a ground ball pitcher, made four starts last season after undergoing Tommy John surgery in 2018. If he stays healthy, he should be able to offer a whole lot of innings. Then again, at 33 years old and with a $42 million contract, expect San Francisco to try to move him. Taking the mound next is Jeff Samardzija. Last season, he posted a 3.52 ERA and 1.11 WHIP while striking out 140 and going 11-12 over 32 starts. At 35, Samardzija has lost velocity but his high-spin fastball and cutter are still effective. Third in is Kevin Gausman. Last season, Gausman pitched for the Braves and Orioles. His splitter is solid, but the righty lacks another reliable pitch to go along with it.
Bottom of the Rotation
Lefty Drew Smyly comes to the Giants after playing with Philadelphia and Texas last season. In 2019, he made 25 appearances while starting 21 games. He went 4-7 with a 6.24 ERA. After going to the Phillies in midseason, he pitched 62.2 innings recording a 4.25 ERA and striking out 68. He has the potential to offer a large number of quality innings. Last in the rotation is right-hander Trevor Cahill. In 2019, Cahill signed a one-year, $9 million-dollar deal with the LA Angels where he made 37 appearances with 11 of those being starts. Cahill's numbers were dismal as he recorded a 5.98 ERA and 1.47 WHIP while winning four and losing seven games.
San Francisco Giants Preview 2020 – Bullpen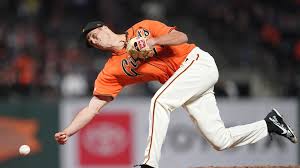 This San Francisco Giants Preview 2020 observes that at this point, SF is in search of a closer. Tony Watson is designated as the last man in, however, he's only spent a few seasons in that role. Plus, he's not occupied that spot since he came to the Giants in 2018. Last season in 60 appearances, Watson's ERA came in at 4.17 and his WHIP at 1.21. The lefty posted just 41 strikeouts, and those batting from the left side went to town on his pitches. In making his MLB debut last season, righty Tyler Rodgers looked promising. Over 17.2 innings, he recorded five holds while posting a 1.02 ERA and 0.85 WHIP. His submarine delivery can confuse hitters. Rodgers makes the most of his 82 mph sinker and 73 mph slider.
Giants – Everyday Players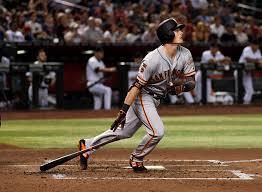 In 2019, the Giants owned the second-worst team batting average in the league, .239, and second-worst slugging percentage, .392. Their 655 RBI was third-worst. Still, on paper, the Giants do have some hitters. First baseman Brandon Belt bats first while right fielder Mike Yastrzemski is up second. Last season, Belt, a lefty, struggled, hitting just .234. In 2019, at the age of 29, Yastrzemski broke into the majors playing 107 games while hitting .272 and belting 21 homers and recording 55 RBI.
Catcher Buster Posey is third up and third baseman Evan Longoria fourth. This San Francisco Giants Preview 2020 finds that behind the plate, Posey is one of the best defenders around, but his numbers at the plate have been on a slide for the past three seasons. Longoria had a better 2019 than 2018. But his stats still were not very impressive as he batted .254 with 20 homeruns and 69 RBI. The middle of the order is occupied by Gold Glove shortstop Brandon Crawford. Although a fine fielder, Crawford has never been much of an offensive threat. In 2019, he hit .228 with 11 round trippers and 59 RBI.
San Francisco – Rounding Out the Order
The bottom three batting spots are centerfielder Billy Hamilton sixth, left fielder Alex Dickerson seventh, and second baseman Mauricio Dubon eighth. The numbers for this trio really go low. Last season, with Atlanta and Kansas City, Hamilton hit .218. He has speed but his bat has been ineffective. Dickerson, who has struggled with injuries, had just 174 at bats in 68 games last year with the Pirates and Giants. He did hit .276. Finally, Dubon, in his first partial MLB season last year, looked promising, hitting .271 while seeing 106 AB's. He runs well, has some power, and is a soundly skilled player.
San Francisco Giants Preview 2020 – Prediction
Our San Francisco Giants Preview 2020 observes that this team's rotation has a lot of holes in it. And they are without a proven closer. They play in a pitcher-friendly park, which will help, but that won't make them a champion. Another issue is hitting. There's not much power in the ranks. Nor is there very much consistency. Let the rebuilding begin!
San Francisco Giants – 5th in the NL West (70 -92)