2018 MLB Preview: NL Central
Can Cubs Win Division Third Straight Time?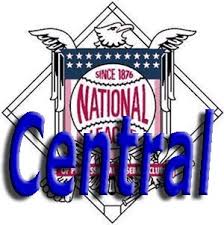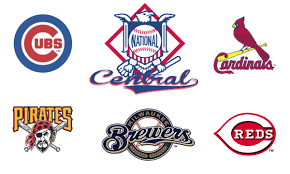 Our NL Central 2018 MLB preview see the Chicago Cubs being the primary contender in this division. However, the St. Louis Cardinals will be a force with which they will have to deal. The Pittsburgh Pirates and Milwaukee Brewers look to be middle of the pack teams, while the Cincinnati Reds will most likely end up at the bottom of the heap, which is where they have pretty much been the past few years. If you would like more in-depth information on these five teams, please follow the links provided. You can also link to NL East and NL West clubs through this page.
The Chicago Cubs come to this season with a fine pitching staff and a better-than-average offense. A lot is expected from this team, which has made the postseason three year's running and won the World Series two years ago. The front office, which run by Theo Epstein, is considered to be one of the best in MLB, and manager Joe Maddon is one of the finest managers around. This team should finish first in the NL Central. They certainly have the talent, experience, and depth to do so.
The Reds will be challenged due to issues regarding starters. At least two are coming back from injuries last season that did not allow them to pitch. The bullpen is talented and skilled. Cincinnati does put a solid defense on the field, while their offense is overall about average. Manager Bryan Price is not a noted tactician, but he has been creative in using his bullpen to generate some extra wins. GM Billy Williams continues to work towards building a competitive team.
Although the Brewers struggled when batting last season, they were good at generating extra-base hits, and they proved to be speedy baserunners. Still, this homerun hitting team had a tough time scoring runs. One thing that their pitching staff proved to be exceptional at was posting saves. They led the league with 54. The starters are solid and the bullpen deep. At 33, David Stearns is the youngest GM in the majors. Manager Craig Counsell does a fine job with the talent and experience that he has been given.
The pitching staff is about average while the hitters are below average. Still, the offense does have some quality players such as Josh Bell and Alexander McCutchen. They definitely need more depth. Also, starters Gerrit Cole and Jameson Taillon offer some fine potential. Manager Clint Hurdle and GM Neal Huntington both has long-term contract extensions, as the Pittsburgh ownership is dedicated to making sure that the team does become competitive. This team needs time to get up to speed.
The Cardinals offer a fine starting rotation and some top-notch bullpen guys. The pitching staff's stats were in the top third of the majors last season and should be just as good in 2018. The ball club also brings some fine young hitters to the plate. This is a team that knows how to get on base and manufacture runs. They also put a sound a deep defense on the field. Manager Mike Matheny is not noted for being an astute tactician. Ownership has surrounded him with a solid coaching staff of analytics guys, but will he use them effectively?
NL Central 2018 MLB Preview: Predicted Finish
Here's our prediction for the order of finish in the division. Our NL Central 2018 MLB preview envisions four of the teams in this division sitting out the playoffs. We expect the Chicago Cubs to make it into the postseason. To read our NL East previews click here or NL West here.