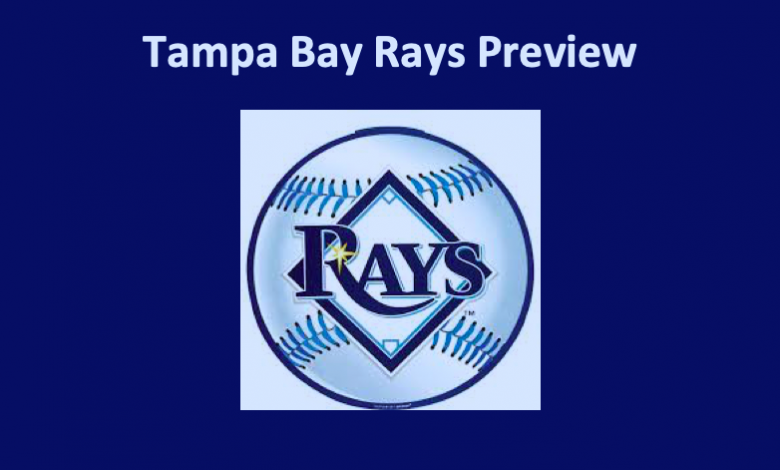 Our 2020 Tampa Bay Rays preview notes that this team can win. This 2020 Tampa Bay Rays preview also observes that they do so consistently despite having one of the lowest payrolls in MLB. In 2018, the Rays won 90 games and finished third in the AL East. Last season, with 96 wins, they were second in the division as they finished seven games behind the division-winning Yankees. That record secured them the second wildcard spot. They made it to the division series where they lost to the Houston Astros. This season we expect Tampa Bay to once again be a contender. We also find that this season this team wants a lot more.
Tampa Bay Rays Preview – Pitchers
In the American League, Tampa Bay pitchers had the lowest ERA (3.65) and second-lowest opponent batting average (.231). They were tied for third in shutouts (12) and finished fourth in saves (46). Those are great stats. The good news is that the Tampa Bay Rays have one of the finest rotations and most potent bullpens in the majors. We expect they will perform well once again.
Starters
Righty Charles Morton (16 W – 6 L, 3.05 ERA, 1.08 WHIP) is this team's ace. He offers a superior curve and top-notch hard sinker. Morton is coming off his best MLB season. Tyler Glasnow (6 W – 1 L, 1.78 ERA, 0.89 WHIP), also a righty, will most likely be the second man in. Last season, he posted only 12 starts due to healthy issues. Glasnow throws a 97-mph fastball with great movement. The Rays then offer a lefty, Blake Snell (6 W – 8 L, 4.29 ERA, 1.27 WHIP), as their third starter. Snell, who won the 2018 Cy Young, saw his performance dip in 2019. This was due to a sore elbow that sidelined him for two months.
Ryan Yarbrough (11 W – 6 L, 4.13 ERA, 1.00 WHIP), another lefty, gets the call as the team's fourth starter. Yarbrough, who's got a killer changeup and throws strikes, has proven to be dependable. The fifth man in the rotation could be top prospect Brendan McKay (2 W – 4 L, 5.14 ERA, 1.41 WHIP). McKay offers solid stuff and is a good enough hitter to slide into the DH spot when needed.
Relievers
Righties Nick Anderson (5 W – 4 L, 3.32 ERA, 1.08 WHIP) and Diego Castillo (5 W – 8 L, 3.41 ERA, 1.24 WHIP) will most likely be called upon a lot this season. In 2019, Anderson struck out 110 batters. That was the third-most amongst all relievers. Castillo's 100-plus mph fastball is almost impossible to hit. Closer Emilio Pagan (20 Saves, 4 W – 2 L, 2.31 ERA, 0.83 WHIP) offers a 96-mph fastball that stymies hitters. In 70 innings last season, batters managed just 45 hits.
Rays – Everyday Players
Rays batters hit at a .254 clip, placing them sixth in the AL. Our Tampa Bay Rays preview notes that the Rays drove in just 730 runs (10th) and hit only 217 round trippers (11th). However, their OBP of .325 and OPS of .757 placed them sixth in those categories. They were 11th in runs with 769. When it came to fielding, the Rays were sixth in fielding percentage (.985) and errors (87). Overall, improvements are needed when it comes to offense.
Tampa Bay – Top of the Order
Outfielder Austin Meadows (.291 BA, 89 RBI, 33 HR) leads off. He's got fine bat speed and power. Last season, Meadows posted a .922 OPS. In the outfield, he runs good routes and brings fine speed. Second baseman Brandon Lowe (.270 BA, 51 RBI, 17 HR) and third baseman Yandy Diaz (.267 BA, 38 RBI, 14 HR) follow. Although injured part of last season, Lowe proved to be a sound hitter. Diaz, who makes hard contact, has a .396 OBP last season. Look for right fielder Hunter Renfroe (.216 BA, 64 RBI, 33 HR) to take the cleanup spot. Renfroe is a true slugger and a better-than-average fielder.
Rays – Middle and Bottom of the Order
Although first baseman Ji-Man Choi (.261 BA, 63 RBI, 19 HR) can smack righties around, he has a tough time versus lefties. He bats fifth. During the offseason, the Rays signed Japanese slugger Yoshitomo Tsutsugo to a $14 million-plus contract. Tsutsugo should get a majority of the starts at DH. Centerfielder Kevin Kiermaier (.228 BA, 55 RBI, 14 HR) hits seventh. He is a fine defender but had a rough time at the plate last season. Shortstop Willy Adames (.254 BA, 54 RBI, 20 HR) and catcher Mike Zunino (.165 BA, 32 RBI, 9 HR) hit eighth and ninth respectively. Adames, who had a solid second half at the plate in 2019, is also a good fielder. Zunino is in the lineup due to the fine skills he exhibits behind the plate. He cannot hit.
Tampa Bay – Coaching and Management
Manager Kevin Cash, who starts his sixth season as the Tampa Bay skipper, is creative and progressive. He gets the most out of what he has. This past season, he placed third in AL Manager of the Year voting. GM Erik Neander knows how to fashion a winning club that can be competitive in what is a very tough division. The Rays did take a hit when Chaim Bloom left the organization to become Boston's new GM. Bloom has been an essential part of the Rays' front office for years.
Tampa Bay Rays Preview – Our Prediction
We certainly like what we see in the Ray's rotation and bullpen. Plus, we find that many of their young everyday players have already proven that they can get the job done. There have been some improvements on offense. Our 2020 Tampa Bay Rays preview projects this team as one of the AL wildcards. They'll finish second in the East Division.
Tampa Bay Rays Summary
Tampa Bay Rays – 2nd AL East (98 Wins – 64 Losses)