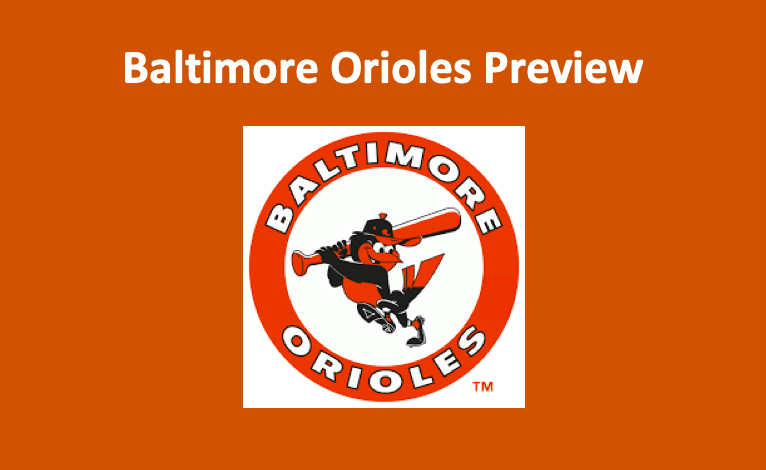 Our 2020 Baltimore Orioles preview notes that the team will once again lose 100-plus games. This 2020 Baltimore Orioles preview observes that the Orioles went 54-108 last season and 47-115 the season before. In fact, the last time they won more games than they lost and finished better than fifth in the AL East was 2016. But this pattern is now part of a plan that involves building up the organization, creating a solid foundation, and ensuring a bright future. All of that takes time.
Baltimore Orioles Preview – Pitchers
Baltimore's pitchers posted a MLB-high 5.59 ERA and teams batted .271 against them. That opponent batting average was the fourth-highest in the majors. They also allowed the most runs overall in both the AL and NL, 981. Their 27 saves were the fifth-fewest of all 30 teams. Since last season, there have been few changes on the pitching staff.
Starters
Southpaw John Means (12 W – 11 L, 3.60 ERA, 1.14 WHIP), who features a fastball with improved velocity and high spin and a solid changeup, tops the rotation. The rest of the rotation is made up of righties. Before undergoing hip surgery last season, Alex Cobb (0 W – 2 L, 10.95 ERA, 1.86 WHIP) had just three starts. The veteran returns healthy mixing a good changeup with a solid curve. He should be able to give the team some quality innings.
Last season, Asher Wojciechowski (4 W – 8 L, 4.92 ERA, 1.31 WHIP), a 10-year vet, pushed the velocity of his fastball to 94 mph. If he continues to show improvement this season, he could provide some solid wins. The fourth starter, Kohl Stewart (2 W – 2 L, 6.39 ERA, 1.46 WHIP), a former top-prospect with Minnesota, needs to stay ahead of the count to be effective. His fastball and slider are his best pitches. The fifth man in the rotation may be Brandon Bailey. Bailey's low-90s fastball has good movement and his changeup is effective. He's been in the minors for four years.
Relievers
Last season, not one Baltimore reliever who pitched more than 10 innings posted an ERA under 4.50. Lefty Richard Bleier (3 W – 0 L, 5.37 ERA, 1.32 WHIP) and righty Hunter Harvey (1 W – 0 L, 1.42 ERA, WHIP) are most likely to be utilized the most. Bleier relies on control rather than speed and offers multiple innings per game. Harvey, who comes to the mound with a good fastball and curve, returns from Tommy John surgery. In 2019, Mychal Givens (11 Saves, 2 W – 6 L, 4.57 ERA, 1.19 WHIP) showed some good stuff in closing.
Orioles – Everyday Players
Out of 15 MLB teams, the Orioles were 12th in batting average (.246), slugging percentage (.415), and OBP (.310). They were two away from the bottom in OPS (.725). Offensively, our Baltimore Orioles preview finds that the team was fairly consistent, coming in 11th (698) in RBI and 12th in homers (213). In terms of fielding, they were 10th in errors (101) and fielding percentage (.981).
Baltimore – Top of the Order
Leading off, center fielder Austin Hays (.309 BA, 13 RBI, 4 HR) can hit righties but has a tough time getting on base against lefties. Hays is a top-notch fielder whose speed allows him to cover gaps. Although second baseman Hanser Alberto (.305 BA, 51 RBI, 12 HR) does not have great bat speed, he did manage to hit a dozen dingers last season. He chases a lot of pitches, Still, Alberto does manage to put the ball in play a lot. Next, Anthony Santander (.261 BA, 59 RBI, 20 HR) can power balls out of the park from both sides of the plate. However, his fielding is suspect. Last season, right fielder Trey Mancini (.291 BA, 97 RBI, 35 HR) had a breakout year. The power hitter bats fourth.
Orioles – Middle and Bottom of the Order
Expect DH Renato Nunez (.244 BA, 90 RBI, 31 HR) to hit fifth. He has a lot of pop in his bat. After that, Rio Ruiz (.232 BA, 46 RBI, 12 HR), who hits sixth, showed improvement in the second half of the season. However, his power numbers are minimal. Up seventh, first baseman Chris Davis (.179 BA, 36 RBI, 12 HR) offers little at the plate. Finally, eighth is catcher Pedro Severino (.249 BA, 44 RBI, 13 HR) and ninth is shortstop Richie Martin (.208 BA, 23 RBI, 6 HR). Severino is sound behind the plate and has some pop in his bat. At short, Martin covers a lot of territory and offers a strong and accurate arm. His hitting is subpar.
Baltimore – Coaching and Management
Now in his second year with the Orioles, GM Mike Elias is focused on making massive improvements in the farm system, utilizing analytics, and making the most of foreign players. It will take patience to see his plan come to fruition. Last year, under manager Brandon Hyde the Orioles lost 108 games. It was his first season at the helm. Expect better from him and the team this season.
Baltimore Orioles Preview – Our Prediction
The Orioles are certainly a work-in-progress. Our 2020 Baltimore Orioles preview sees this team as once again struggling. Look for some improvement but Baltimore does not have the depth or talent to make their way up in the standings. A last place finish in the AL East is expected.
Baltimore Orioles Summary
Baltimore Orioles – 5th AL East (62 Wins – 100 Losses)