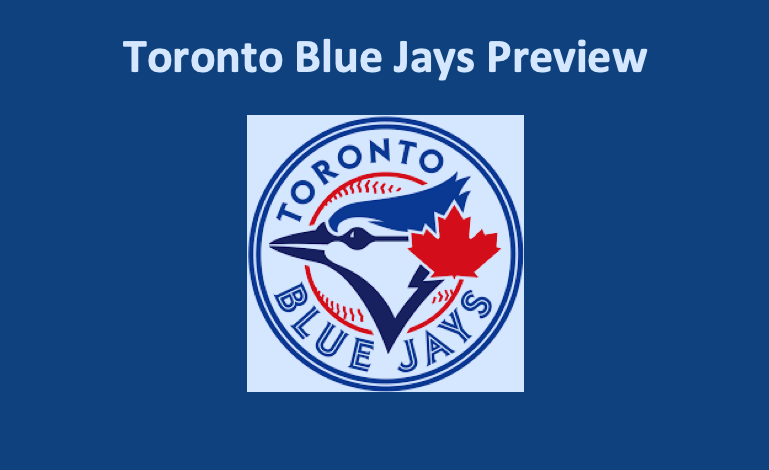 Our 2020 Toronto Blue Jays preview notes that the Jays are partway through rebuilding. This 2020 Toronto Blue Jays preview observes that there is now a solid group of young position players grown on the farm. Next, the Blue Jays need a top-notch rotation. The last time Toronto won the American League East was 2015 when they went 93-69. After that, a downward trend developed to the point where last season the Blue Jays put together a 67-95 record. That earned then fourth place in the AL East. Over each of the last three seasons, this team has finished in that spot.
Toronto Blue Jays Preview – Pitchers
Overall, Toronto pitching was in the upper second-half of the AL. The Jays' staff was ninth in opponent batting average (.259) and eighth in ERA (4.79). They were 14th in base on balls (604) and ninth in runs allowed (828). Toronto pitchers placed 10th in strikeouts (1312) and 12th in saves (33). This was a staff that more times than not could not get the job done. In the off-season, they used the free agent market and trades to make some important improvements.
Starters
Toronto's top three hurlers in the rotation are all new to the team. Former Dodger Hyun-Jin Ryu (14 W – 5 L, 2.32 ERA, 1.01 WHIP) offers a premium sinking changeup as well as a cutter, curve, and fastball. Last year Ryu, who earned the ERA title, was the Cy Young runner-up. The lefty is a major addition to the rotation. Second in line is former Brewers starter Chase Anderson (8 W – 4 L, 4.21 ERA, 1.27 WHIP). Anderson, who utilizes his cutter to pile up innings, has had issues with tossing gopher balls. He also faces the challenge of switching from NL to AL, which has the DH.
Tanner Roark (10 W – 10 L, 4.35 ERA, 1.40 WHIP), another vet who offers innings, mixes an effective breaking ball with a 92-mph fastball to keep batters off-balance. In each of the last four seasons, Roark, who comes to Toronto via the Reds and the A's, has posted 30 or more starts. Righty Matt Shoemaker (3 W – 0 L, 1.57 ERA, 0.87 WHIP), who missed most of last season due to ACL surgery, looks ready to go. He's a solid control pitcher with an active splitter. In December, the Jays signed Japanese righty Shun Yamaguchi to a two-year contract. Last season, Yamaguchi, who's pitched in Nippon Professional Baseball since 2006, led the league in wins and strikeouts and was an All-Star for the fourth time. He uses a low-speed fastball, forkball, and slider.
Relievers
Righty Anthony Bass (2 W – 4 L, 3.56 ERA, 0.98 WHIP), who ended last season as Seattle's closer, was claimed off waivers. He'll most likely be the setup man. Bass offers a slider, splitter, and 95-mph fastball. Sam Gaviglio (4 W – 2 L, 4.61 ERA, 1.12 WHIP), who can give innings, is back with the Jays for a third season. Closer Ken Giles (23 Saves, 2 W – 3 L, 1.87 ERA, 1.00 WHIP) returns after recording 49 saves in 50 chances over the past two seasons. Giles utilizes a high-90s fastball and hard slider.
Blue Jays – Everyday Players
Our Toronto Blue Jays preview notes that in 2019 this team had the lowest batting average in the league. Toronto hit at a .236 clip. Their OBP of .305 earned them 14th in the AL and their 697 RBI was 12th. They were ninth in slugging percentage (.428) and 11th in OPS (.733). A good sign, the Jays were seventh in extra base hits with 538, seventh in stolen base percentage at 71.83, and fifth in homers with 247. Despite posting some low offensive numbers, there's very fine young talent on this roster. The Jays were seventh in fielding (.984).
Toronto – Top of the Order
We expect shortstop Bo Bichette (.311 BA, 21 RBI, 11 HR), who put up solid rookie numbers last year, will lead off. He recorded a nine-game extra-base-hit streak. That was the longest streak by a rookie since Ted Williams in 1939. His range at short is solid and his arm is strong and accurate. Second in the order is Cavan Biggio (.234 BA, 48 RBI, 16 HR). He's got a great sense of the strike zone, which allows him to accumulate walks.
Third baseman Vladimir Guerrero Jr. (.272 BA, 69 RBI, 15 HR) has what it takes to bat .300-plus and power 30-plus homers each season. He's still developing and is expected to become a premium offensive threat. Left fielder Lourdes Gurriel Jr. (.277 BA, 50 RBI, 20 HR), who hits fourth, is also a solid power hitter. His move from center to left last season proved to be beneficial when it came to his defensive skills.
Blue Jays – Middle and Bottom of the Order
Center fielder Randal Grichuk (.232 BA, 80 RBI, 31 HR) struggles when it comes to connecting. Yet, last season, he had career-high numbers in homers and RBI. Overall, Grichuk is a proven reliable fielder. Rowdy Tellez (.227 BA, 54 RBI, 21 HR) returns to play first, but former Milwaukee first baseman Travis Shaw, who saw limited action last season, will give him some competition. Shaw had a terrible 2019 season as he batted .157 with seven homeruns and 16 RBI over 86 games.
The eighth spot in the batting order will most likely go to the DH. Who will that be? If Shaw plays first, it could be Tellez. However, it may go to Teoscar Hernandez (.230 BA, 65 RBI, 26 HR). Right fielder Derek Fisher (.185 BA, 17 RBI, 7 HR) comes to the Jays from the Astros. He struggled with injuries last season, playing only 57 games. Toronto has two solid defensive and offensive catchers, Reese McGuire (.299 BA, 11 RBI, 5 HR) and Danny Jansen (.207 BA, 43 RBI, 13 HR). They will most likely split their duties with each batting ninth.
Toronto – Coaching and Management
GM Ross Atkins and president Mark Shapiro proved in the offseason that they were dedicated to improving the Birds through not only the farm system but also the free-agent market. Signing Hyun-Jin Ryu called for major money. Charlie Montoyo starts his second season at the helm. When he came on board in 2019, Montoyo was green, but he proved he could develop prospects and keep the team on a positive footing. He did lose 95 games, but players made progress. He's back for a second season, and he has more to work with.
Toronto Blue Jays Preview – Our Prediction
As this team's young players continue to develop and the Jays rebuild their pitching staff, the team will struggle. But we should see progress this season. Our 2020 Toronto Blue Jays preview expects another fourth-place finish. However, we doubt they'll be as far out of contention as they have been recently.
Toronto Blue Jays Summary
Toronto Blue Jays – 4th AL East (75 Wins – 87 Losses)